Jeane Khang, a 2019 JDP admit, reflects on confirming her interest in attending law school and finding a deferral experience that would expose her to the legal field while allowing her to maintain a work/life balance.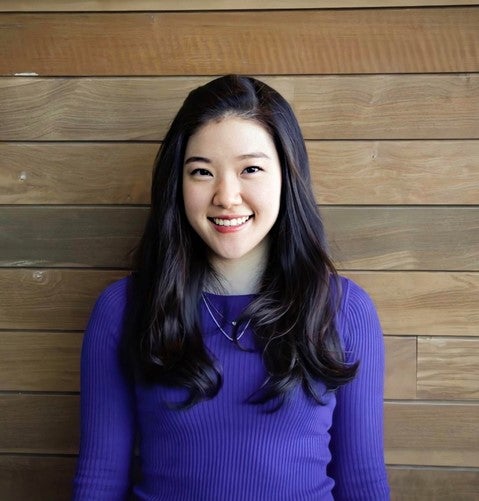 So, you think you want to go to law school. How can you be sure?
Perhaps you come from a three-generation family of lawyers, studied on a pre-law track, won the national debate tournament, and grew up watching nothing but Suits. Or perhaps you're more like me: you majored in a STEM or non-law-related field, and frankly, you and law don't have a long history. Having grown up in Singapore, I didn't know a thing about the U.S. legal system, and it didn't help that for a large portion of my college career, I was convinced I would become a psychologist. It was only after a last-minute decision to take Constitutional Law and some time with the Access to Justice Lab at Harvard Law School that I started to become interested in the law as a future career path. Committing to law school in my junior year felt like a daunting step into the unknown.
Thankfully, the two-year deferral period mandated by the Junior Deferral Program offers applicants the perfect opportunity to get some real-world experience in the legal field, should they choose to do so. Numerous law firms offer legal analyst, legal assistant, and paralegal positions to college graduates, and an even greater number of public interest groups/NGOs offer law-related jobs. Although it's impossible to step entirely into an attorney's shoes without a law degree (i.e. by offering legal advice), these types of positions can help college graduates picture what life might look like after law school.
For me, the greatest blessing of the Junior Deferral Program is that it allows you to truly prioritize yourself during your senior year job search. Since you don't need a job for your resume (you're already in!), you can take the time to consider whether the job meets your needs, rather than vice versa. As I scrolled through my college's career database, I asked myself: Does this firm's values align with mine? Is this the type of law I might be interested in pursuing down the line? Will their office culture allow me to maintain a work/life balance?
I found this last question on work/life balance to be a particularly important one, albeit one that was somewhat foreign to my Type A personality. Law is a profession known for its long hours, and the 1L year is one that's notorious for being the most academically demanding. So, although it's important to make the most out of your two-year deferral period, I felt it was equally important to take time to rest and recharge. As a result, I applied to a wide range of legal positions and spent considerable time speaking to employees about what their hours and day-to-day looked like. I weighed the legal skills I could gain against the kind of life the firm could afford me. Again and again, I reminded myself to prioritize myself.
The result of my job selection process? I work at a small boutique law firm called Dovel & Luner in Santa Monica, a block away from the beach. At work, I conduct legal research, watch depositions, prepare briefs for filing, develop presentations for trial, and perform document review for discovery. Every day, I'm out by 5:30 p.m., and I get the evenings and weekends to myself to paint, run along the beach, and continue my search for the best farmers' market oranges in L.A. My lovely coworkers are perhaps more adventurous than I am; they spend their free time surfing, playing pickleball, rock-climbing, and braving the Venice skatepark half pipes. Life is, simply put, stress-free.
I'll be starting at HLS this fall, and I cannot wait. I feel renewed, refreshed and, now that I have two years of legal experience under my belt, confident that law is the correct profession for me.