We invited Christopher Cruz (Junior Deferral Program Class of 2022) to share a few reflections on his time in the Junior Deferral Program. We hope you enjoy learning more about how he spent his time on deferral and his thoughts on preparing for 1L year!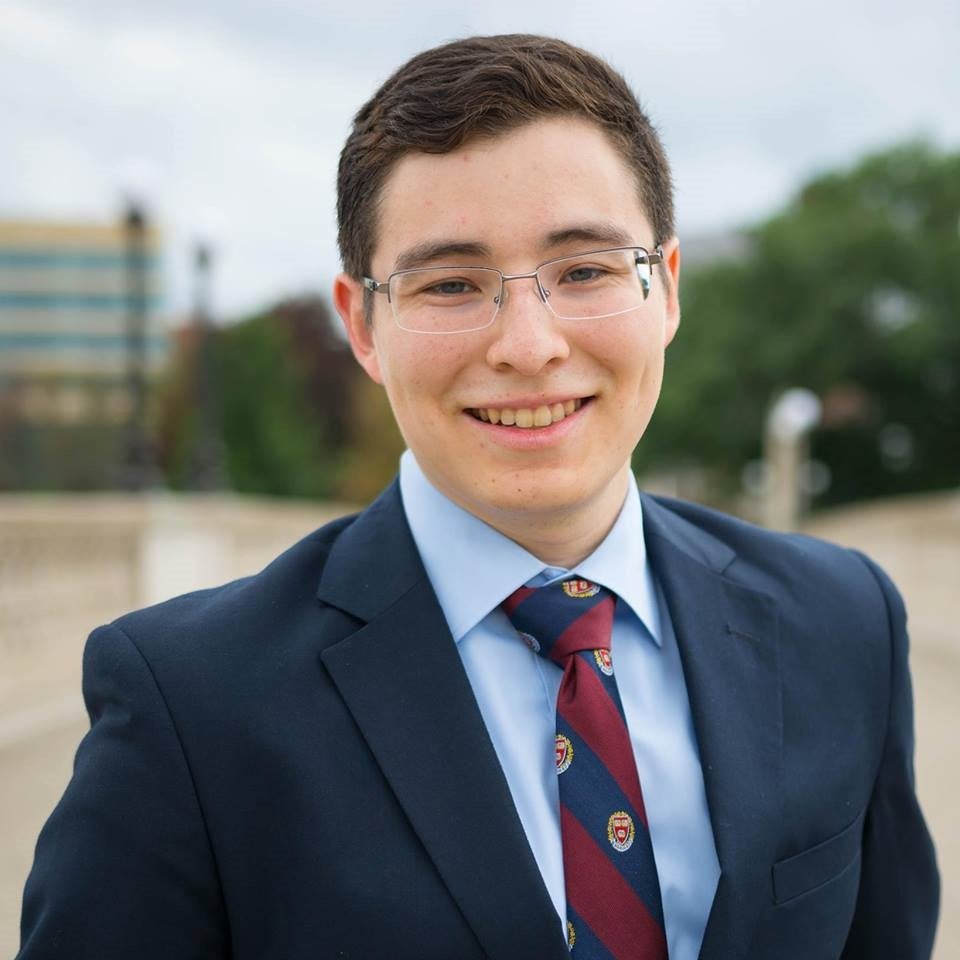 "If you want to have a positive impact in the world, why do you want to go to law school? Why don't you got to business school and become a philanthropic businessman instead?"
Surprisingly, these were not the words of any of my undergraduate economics professors. Rather, these were the questions that Harvard Law School (HLS) Professor Richard Fallon asked me one day during office hours when I told him I wanted to apply to law school. I was bewildered that my professor, who I deeply admired, would question my law school aspirations. But the questions did spark thoughts that I had never truly considered and lead me to consider what lay outside the realm of the legal world.
Soon I began to realize that many skill sets would be helpful to acquire regardless of my law school aspirations, such as the strategy and management skills that come from driving change within and across organizations. At the same time, however, I knew I still wanted to work in client service, an aspect of the legal profession that I found deeply meaningful. With these thoughts in mind I began to consider management consulting, a field where individuals are called to deliver rapid impact alongside their clients at both the organizational and individual level.
Fortunately, I was able to land a summer internship from a management consulting firm. This experience confirmed my hypothesis about the abundance of learning opportunities present in the field. And when I received notice of my admission to the HLS Junior Deferral Program, I was thrilled by the prospect of being able to continue my education outside the classroom before heading to law school.
Fast forward nearly two years into my life as a management consultant and I can say that the experience has been even more rewarding than I could have imagined. Not only did my deferral period help me gain the skills that I had hoped for, it also gave me a lens into a myriad of organizations and their operations. From Fortune 100 companies to state governments and local universities to global non-profit organizations, I've had the opportunity to work on a variety of exciting and meaningful issues with some great individuals. During this time, I also learned a great deal about myself, especially in terms of what I value in and outside of the workplace. Above all though, I'm grateful that my deferral period has given me new insight and meaning into why attending law school is still the right path for me.
As I worked alongside the leadership of various organizations, I was always impressed by the approaches and perspectives that those with a legal background brought to the decision table. It was evident that their clear, rational thinking generated a gravitas that was able to steer those in the room to pragmatic, yet still aspirational, stances. These were powerful moments for me as they provided me a new lens into the virtue that comes from applying legal thinking outside of a traditional legal context.
The prospect of attending law school was originally exciting to me as it provided a clear avenue to gain the skills necessary to drive change from the bottom up. As my pro bono efforts during undergrad had shown me, directly serving individuals who needed legal assistance can be hugely effective. While this is still a major motivation of mine, I am now also excited by the prospect that my legal training may one day help me to lead change at an institutional level similar to that which I witnessed during my deferral period.
I am deeply excited to be entering law school this fall. From the classroom to clinics, I look forward to the journey that lies ahead. And I am forever grateful that deferral program allowed me the opportunity to gain new perspectives before beginning my time at HLS.