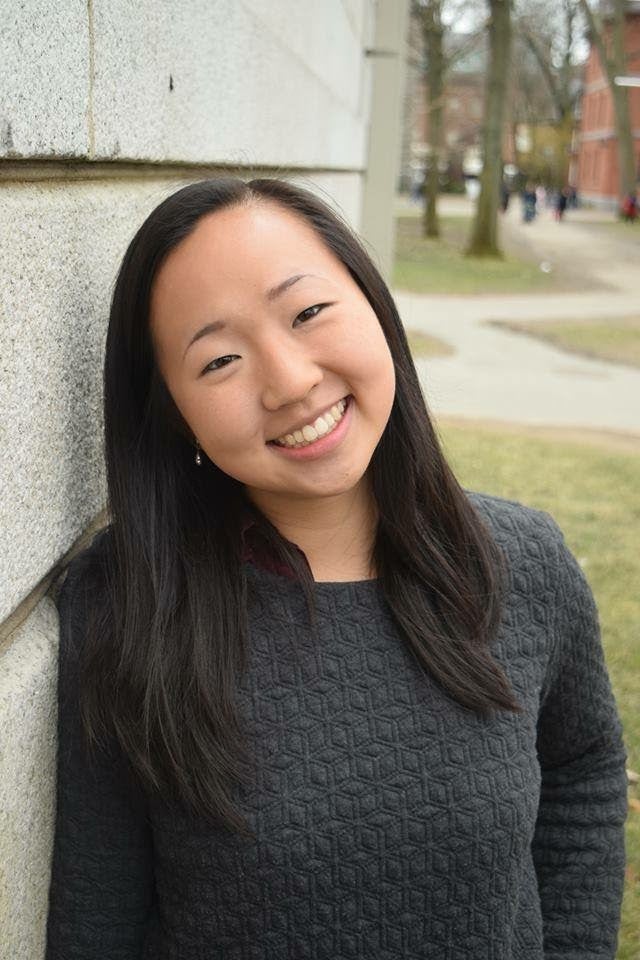 What sparked your interest in health law?
I first became interested in the U.S. healthcare system in high school. I remember watching the healthcare town hall debates leading up to the passage of the Affordable Care Act. At the time, I became engaged in the dialogue surrounding policies and laws that would make affordable health insurance available to more people. This interest in healthcare continued throughout my undergraduate years as a biology major and in my post-college years as a healthcare consultant, during which I learned more about the drug development process and reimbursement schemes.
Did you know you wanted to pursue health law when you started at HLS?
Yes, absolutely! I arrived at HLS with the sole focus of studying health law and regulation. I chose to come to HLS in large part because of Harvard's Center for Health Law and Policy Innovation (CHLPI) and the Petrie-Flom Center for Health Law Policy, Biotechnology, and Bioethics. These centers have offered amazing opportunities for me to learn and engage with health law research and scholarship. Even as a 1L, I was able to stay engaged in the topic by attending events on emerging healthcare topics and meeting similarly interested students. My interest in health law has only strengthened this past year with the recent COVID-19 pandemic, which has highlighted longstanding health inequities and gaps in our system.
Tell us about courses or professors at HLS who have influenced how you think about health law.
I am grateful for the broad variety of health law classes I have been able to take while at HLS. In Professor Cohen's "Health Law, Policy, Bioethics, and Biotechnology Workshop," we explored cutting edge scholarship from leading experts in the field. I then took a winter course titled "Food and Drug Law" with Peter Barton Hutt, former Chief Counsel for the FDA, in which I learned about federal regulation of products including food, drugs, animal feed, biologics and blood products, medical devices, and cosmetics. In "Health Care Rights in the 21st Century" with Litigation Director Kevin Costello, we engaged in debates and role plays on healthcare rights provisions in the broader context of civil rights jurisprudence. This semester I am taking "Drug Product Liability Litigation" with Peter Grossi, in which we discuss product liability lawsuits filed against prescription drug manufacturers. All these courses and professors have pushed me to explore varying aspects of health law that have better prepared me to enter the profession.
If an incoming student is interested in health care, what student organizations or journals should they consider?
Harvard Health Law Society is an organization comprised of students interested in health law. The organization connects students with health law professionals, invites speakers advancing health law issues, and coordinates groups across Harvard working to advance reforms in healthcare. Through Health Law Society, I have learned more about various career paths in the field. I am also involved in the Journal of Law and Technology, which covers all aspects of technology law, including intellectual property and biotechnology. As a 2L, I was an article editor for an interesting piece about medical artificial intelligence. I have been involved in other student groups to explore my other interests, as well!
You plan on participating in the health law clinic for all four semesters. How did you decide to continue with CHLPI, rather than try another clinic?
I have really enjoyed my work in the health law clinic – it has been one of the main highlights of my law school experience. CHLPI advocates for legal, regulatory, and policy reforms to improve the health of underserved populations, with a focus on the needs of low-income people living with chronic illnesses and disabilities. My decision to continue with CHLPI over multiple semesters was motivated primarily by the desire to engage in a long-term healthcare litigation project. It has been rewarding getting to be involved in multiple stages of litigation and learning in-depth about a specific topic. I have also enjoyed getting to know the clinic staff and being a part of the broader CHLPI community.
Tell us about a clinical project that allowed you to make an impact.
I am working with CHLPI on a nationwide impact litigation campaign to fight restrictive Hepatitis C health plan policies. Over the last several years, curative treatments for Hepatitis C have been approved by the FDA. Unfortunately, because these new treatments are regarded as expensive, many state payers have adopted rationing policies, making the drugs accessible only to the sickest of those covered. Through this project, I have had the opportunity to work on a team, participate in meetings with co-counsel, write up discovery requests, draft motions, conduct legal research, and discuss litigation strategy. It has truly been an invaluable hands-on, practical experience.
During your 2L year, you were a Petrie-Flom Center student fellow. Tell us about that experience. How would you compare the fellowship experience to serving as a research assistant for faculty?
As a Petrie-Flom student fellow, I conducted an independent research project and also wrote regular pieces for the Center's blog, "Bill of Health." The Petrie-Flom Center provided amazing support to its fellows to pursue scholarly projects, in addition to fostering a community of health-focused students across the various Harvard graduate schools. The fellowship experience for me was different than being a research assistant because I had more freedom to pursue and research my own independent project. Both are rewarding experiences and worthwhile for any student looking to engage in scholarship.
Phebe Hong is a 3L at Harvard Law School. She graduated from Harvard College with a degree in Human Developmental and Regenerative Biology. Prior to law school, she worked as a consultant advising pharmaceutical and biotechnology companies. She is a Research Assistant at the Program on Regulation, Therapeutics, and Law (PORTAL) and an Articles Editor for the Journal of Law and Technology. Her research interests include FDA regulation of biologics and pharmaceutical patent law.