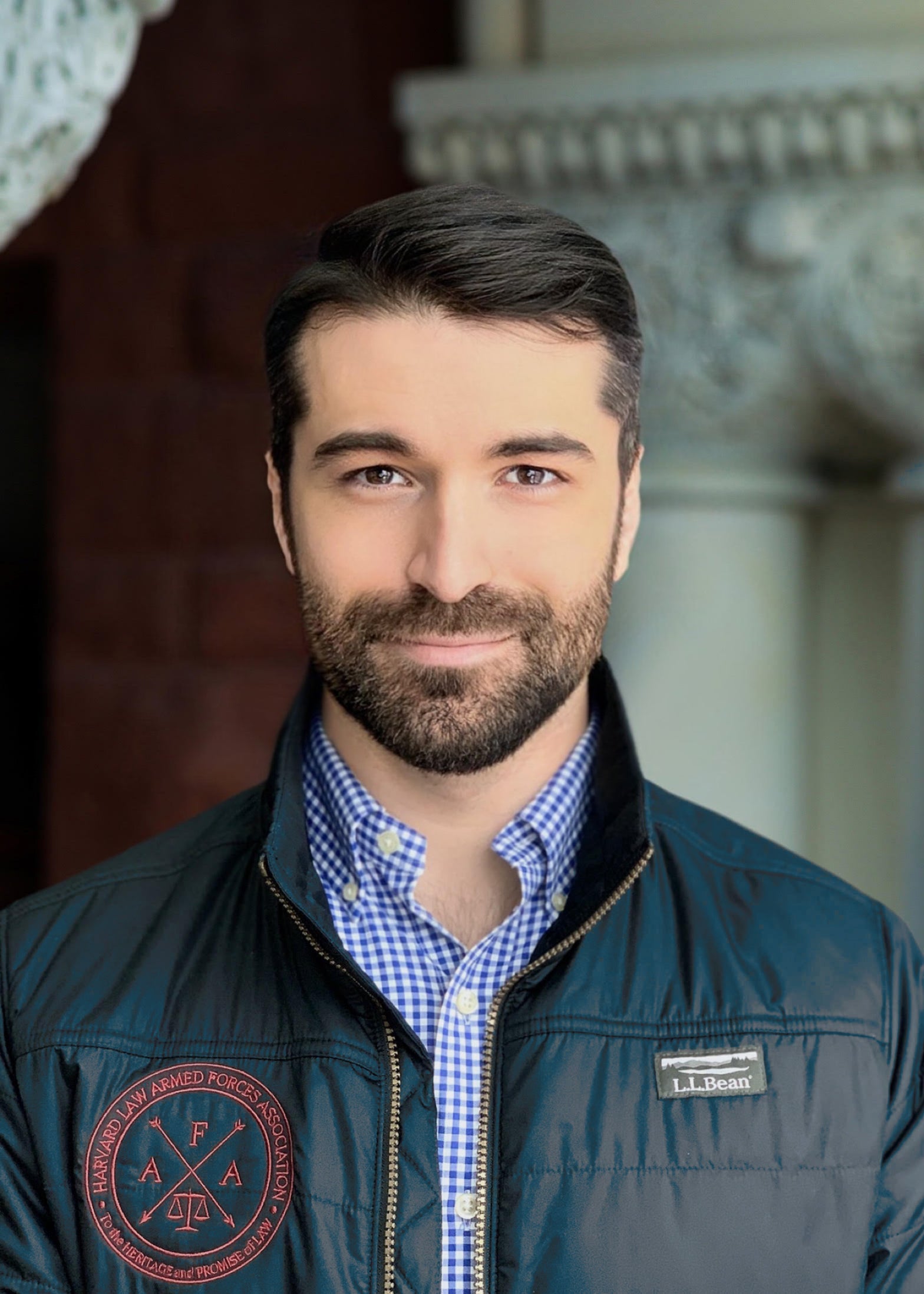 Hometown: Atlanta, GA / Nuremberg, Germany
Branch/MOS: U.S. Army, 37F (Psychological Operations Specialist), 11B (Infantryman)
Rank: E5/SGT
What motivated you to apply to HLS?
Although I knew I wanted to be a lawyer, I was unsure about the type of law I wanted to practice. Not only was I fascinated by International Relations and International Human Rights Law, but I was also intrigued by the idea of joining the Public Defender's Office and continuing my public service. Knowing that HLS had an unparalleled selection of clinical programs, I was certain I could explore my interests and decide what path I wanted to take. Additionally, I had lived across three continents and knew that a Juris Doctor from HLS would allow me to do meaningful work anywhere in the world.
What concerns were on your mind when you applied to HLS?
That I was not smart enough to ever get in and that my peers were blessed with a gift I simply did not possess.
Looking back, what advice would you give yourself now?
Don't compare yourself to others or assume that you know what HLS is looking for. Don't disqualify yourself before you apply; let admissions do their job. If you are a veteran, chances are you have experienced something most HLS students have not and can therefore contribute in a unique way.
What were you concerned about after being accepted to HLS?
As an older student with a military career already behind me, I was afraid I would struggle relating to the relatively young class. I was also concerned that HLS professors, as distinguished as they were, would be unapproachable.
How has being a student at HLS addressed those concerns?
I quickly learned that HLS took the assembly of a diverse student body very seriously. Within days, I met students from all corners of the world and all walks of life – including fellow paratroopers. I was amazed by how agreeable, caring, and humorous all my professors were. Right on time for the cold weather, one professor even knitted beanies for the entire class. The amount of support, both from my cohort and the faculty, has exceeded all my expectations.
How has your military experience helped you at HLS?
The Army is good at a lot of things, but it is great at (sometimes forcefully) expanding comfort zones. If you're used to waking up early, working hard, and tackling challenges you have never faced before, you'll do just fine at HLS. Being at HLS is far from easy, but no class starts earlier than PT formation, no task is as exhausting as a forced ruck march after Christmas break, and nobody is as ill-tempered as your Sergeant Major.