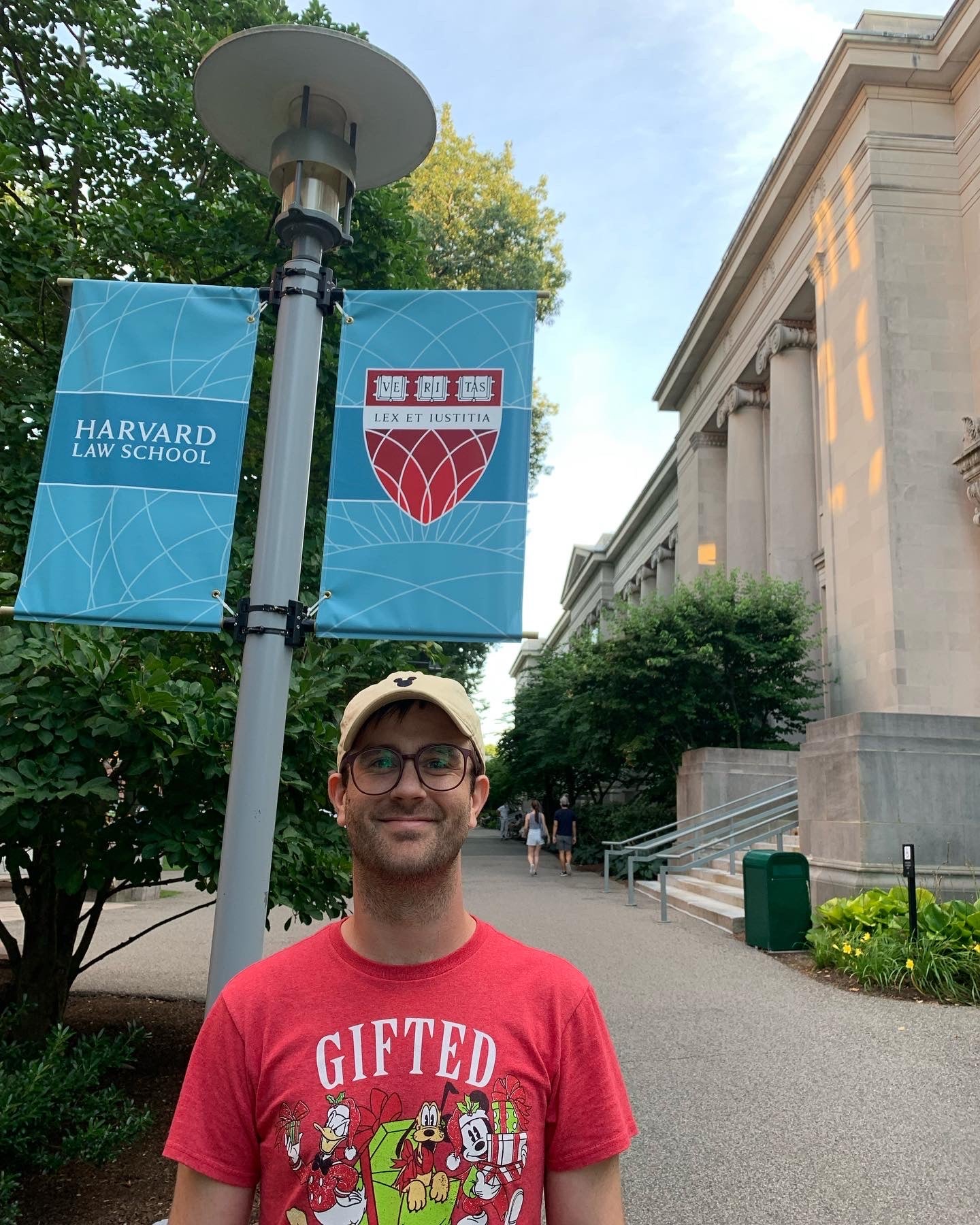 I felt an embarrassment of riches. I was in a program of which I was immensely proud and where I had friends, connections—I knew where the bathrooms were. I also saw that, at the end of my 1L year, I was potentially in a position to transfer. I hesitated for all of the right reasons: Why give up a good thing? Will it even be worth it for only two years? What's there that's not here?
There are tangible answers to these questions: Harvard has an immensity of resources that genuinely cannot be matched elsewhere. That being said, anywhere you are right now likely has more resources than you could avail yourself of in three years anyway, so it is hard to argue that one infinity is so much greater than another.
My answer came from somewhere else—a love of adventure, of trying new things, of saying yes to opportunities, and, most of all, of meeting new people. What I didn't realize was that, around the same time, 70-or-so other soon-to-be transfers were doing that same calculus. The fact that we all came to the same conclusion was probably the first sign of our compatibility as classmates, collaborators, and hopefully lifelong friends.
"Section 8," as our transfer cohort is affectionately known, is close, scrappy, fun—I like to say that not getting into Harvard at least once (in my case, twice) builds character. It's a point of pride, a not-like-the-other-girls cool kids club (if only in our deluded imaginations). It has been my home base on campus, where I have met many of my closest friends and from where I have spread out into other groups like Lambda and Parody. 3Ls have been kind enough (rather, are eager) to explain, support, encourage, advise—our GroupMe is part support network, part Yelp. I speak for the Class of 2023 when I say that we can't wait to be that for you next year. On the faculty side, Professor Lvovsky (who just got tenure, 🔥🔥) is the kindest and most-accessible advisor we could ask for, so ready to help navigate the vastness that is Harvard Law School—I speak from experience: in the very first week of class, she met with me to talk about her research; this past semester, she advised mine.
I am so happy with the decision I made, not just because Harvard Law School is great (it is) but because of the transfer experience itself. I have made new friends and kept the old and am richer for both. There's nothing wrong with being happy where you are, but if there's a voice in your head telling you to keep exploring, I think you might just fit in here.
Sean Drohan is a rising 3L who transferred to HLS after his 1L year.