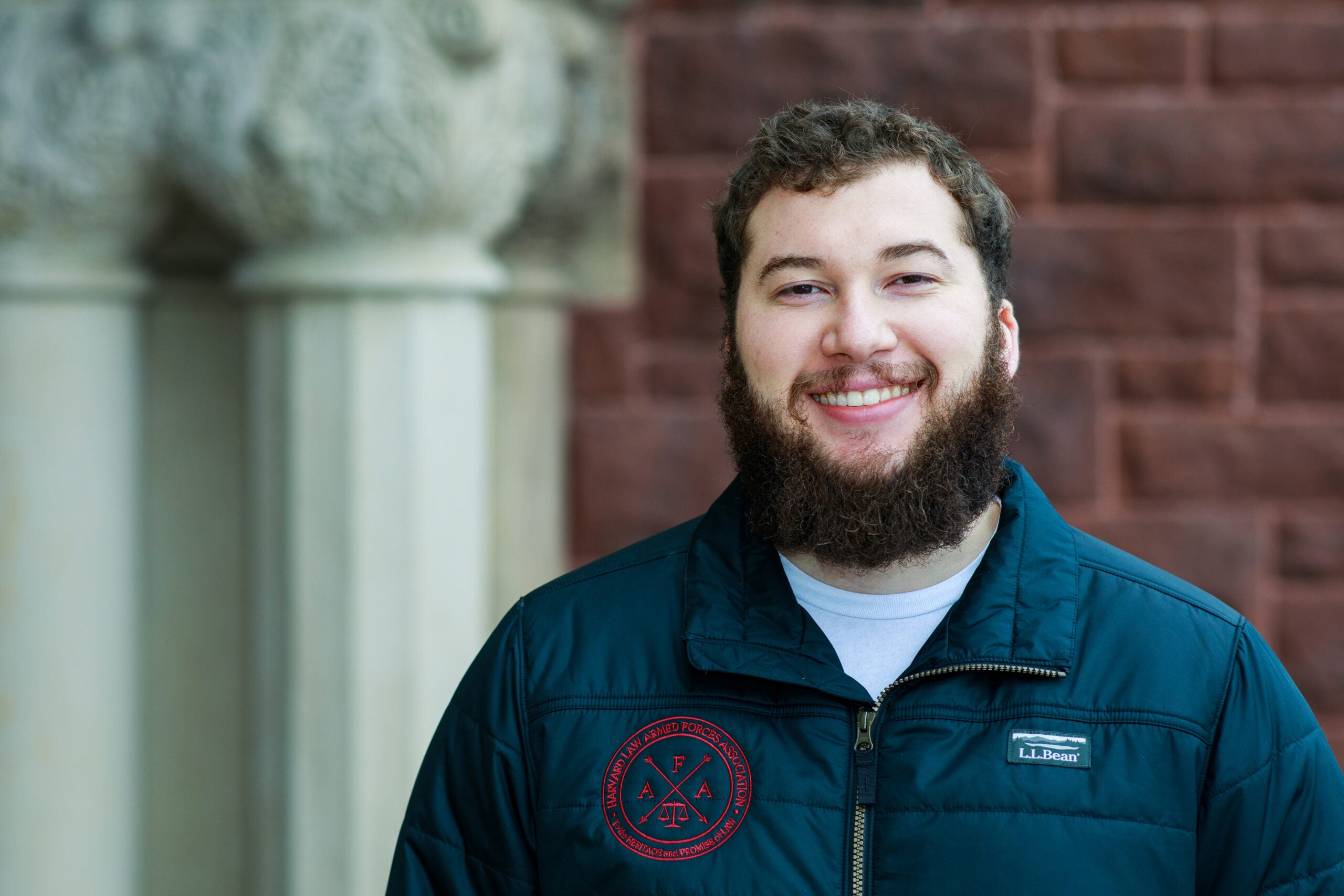 Hometown: Oakland, CA
Branch/MOS: Army, 35P Arabic Linguist
Rank: E5
What motivated you to apply to HLS?
I was lucky enough to get a fee waiver and knew I would attend if accepted. The large class size and top notch education were the biggest motivating factors.
What concerns were on your mind when you applied to HLS?
My biggest concern was my lack of extracurriculars on my resume. I enlisted when I was 17 and finished my entire degree online. I was worried that my application wouldn't be full enough academically to gain admission.
Looking back, what advice would you give yourself now?
The biggest piece of advice I would give myself is to focus on explaining and framing the experiences I did have. I didn't realize it at the time, but my experiences in the Army gave me a unique perspective and I would make sure that my story came across in my personal statement.
What were you concerned about after being accepted to HLS?
After being accepted, my biggest concern was finding people I could relate to. I was worried that most of my classmates would all come from similar backgrounds and experiences. However, I've gotten to know such a wide range of people and have made some really close friends.
How has being a student at HLS addressed those concerns?
I have been, and continue to be, blown away by the amount of kind and helpful people at HLS. Whether it's my classmates or dorm neighbors, almost every interaction I've had has been positive. Despite the challenges we all go through together, I consider myself lucky to be surrounded by such great people.
How has your military experience helped you at HLS?
I think being in the military has taught me a lot about myself. Being comfortable with who I am and learning to love a challenge have been super helpful during my time at HLS. I feel like my background has helped me stay grounded in a way that lets me enjoy every part of this experience.