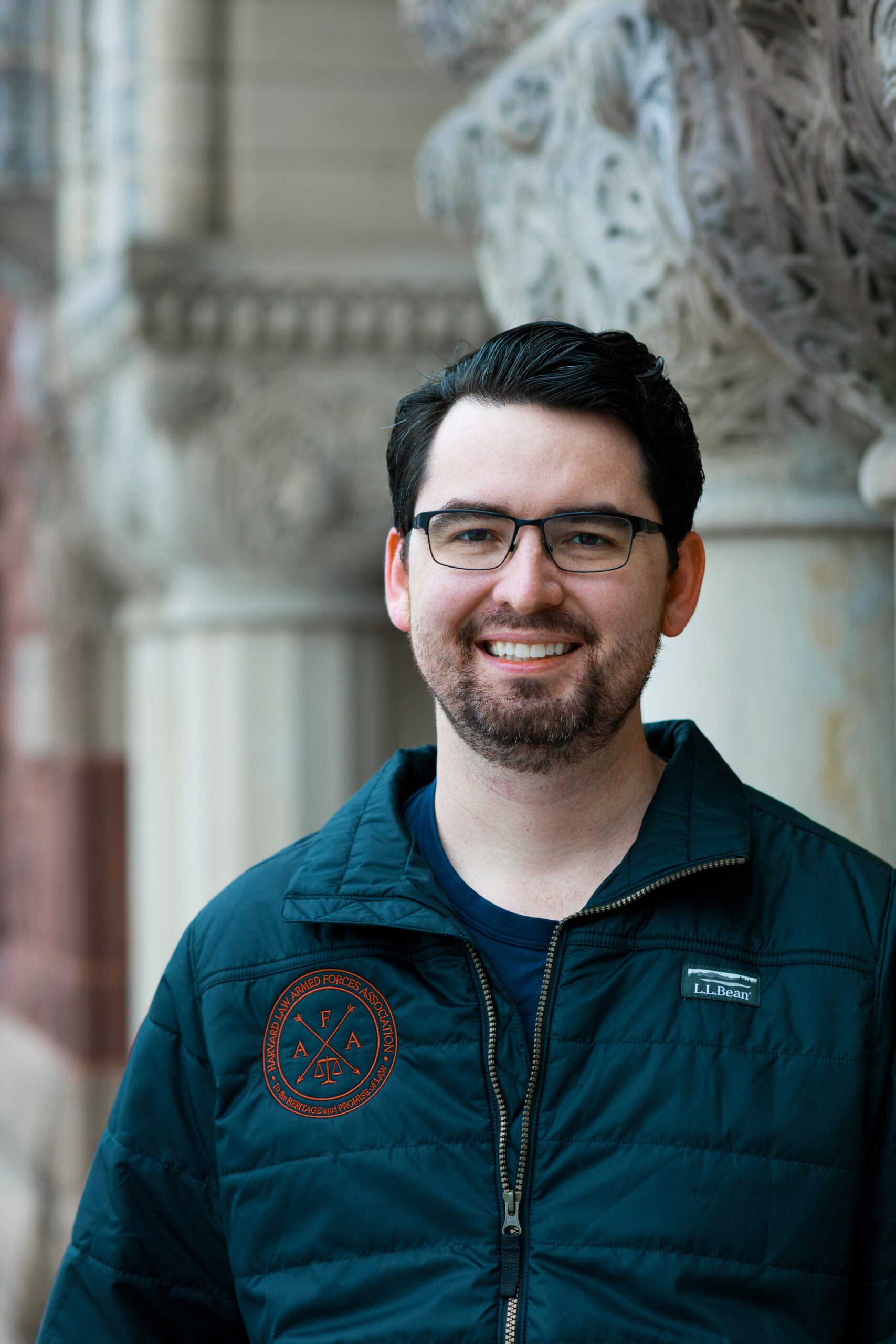 Hometown: Mesa, Arizona
Branch/MOS: United States Marine Corps / 0352 Anti-Tank Guided Missileman
Rank: Corporal
What motivated you to apply to HLS?
I wanted to attend a school that would not only allow me to receive the best legal education available and would not only value my background but also my experiences. When I participated in the admissions interview, it was very clear to me that HLS desired to include enlisted students precisely because of our unique background. We actually spent most of the interview discussing those experiences and this really confirmed my belief that HLS was the right place for me.
What concerns were on your mind when you applied to HLS?
One thing I was really concerned about was that because I was enlisted I did not have a traditional college experience. I also did not have a typical graduate school prior-military background—where most have served as officers. You can definitely develop a feeling of being "out-of-place" in that regard but that was not an issue at all once I actually went to admitted students' weekend. The community here was so warm and inviting and everyone has such a diverse set of experiences that you could fit right in.
What were you concerned about after being accepted to HLS?
Honestly, probably I was probably the most concerned about the climate. I come from Arizona, and spent time in Afghanistan and Okinawa—both areas not very well known for the cold. But it turns out the Boston winters are not as bad as I had expected—especially when you spend most of your time inside studying.
How has being a student at HLS addressed those concerns?
I knew from day one that my military experience was not only valued by the professors but also my peers. Within the classroom, student veterans bring a very different and very unique set of experiences and understanding that is difficult to achieve and learn outside the military. I really value that those experiences helped contribute to the classroom and team discussions. Furthermore, the students at HLS are very supportive of students with a military background. Even when there is a difference of opinion, I have always found that this support is there.
How has your military experience helped you at HLS?
I think the military experience, especially the enlisted experience, is so valuable to the law school environment. Not only are you already prepared to spend long hours working on stressful assignments, but you also have seen the effects of many carefully planned policies and orders. For example, in some of my international law courses, we discussed the policies and international laws regarding armed conflict. Because I had served in Afghanistan, I had the unique perspective of having seen the policies and how they impacted the conditions on the ground. I was able to bring these experiences into the classroom in a meaningful way that really contributed to the conversation.