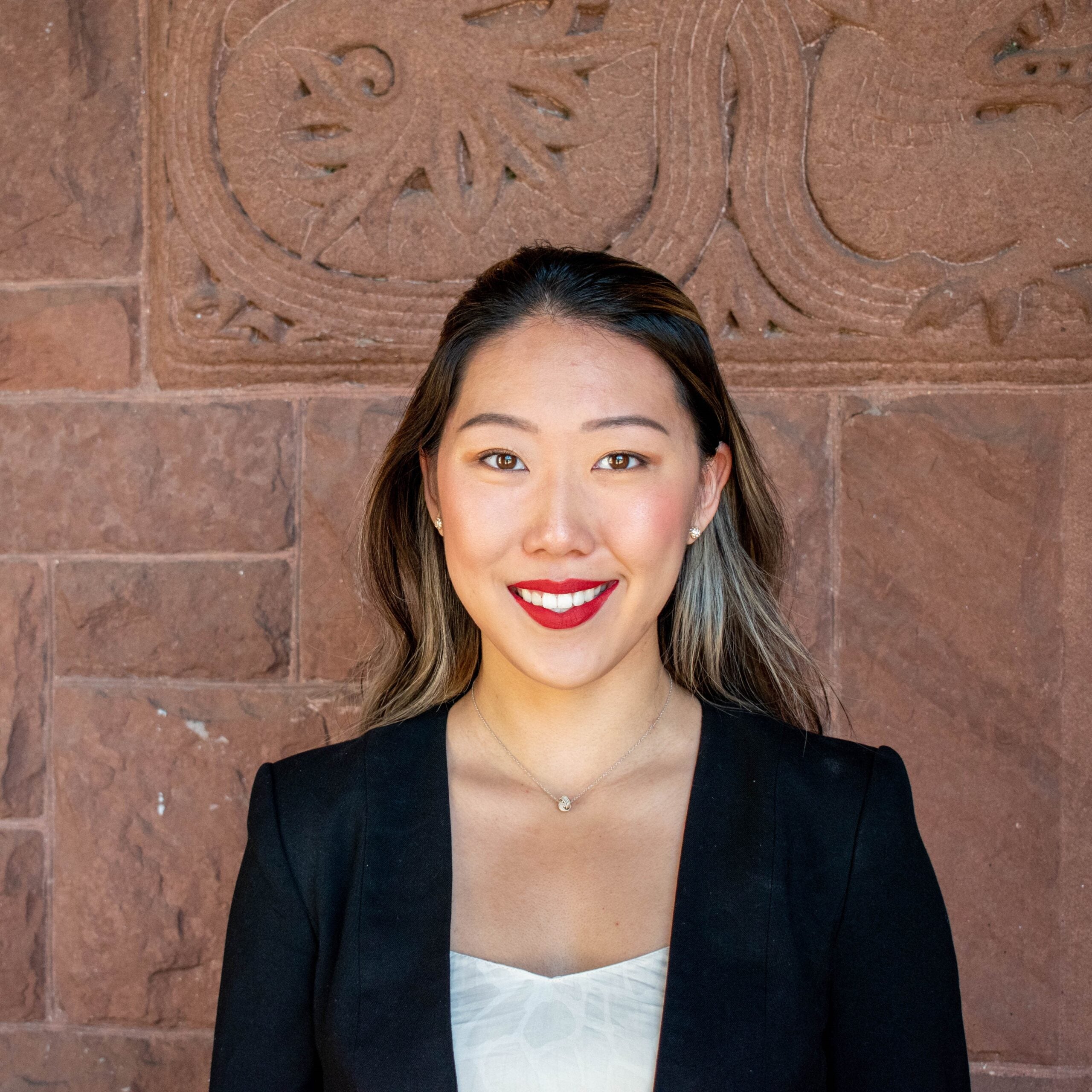 We recently welcomed our newest team member, Lucy, to the J.D. Admissions Office. Read on to meet her.
Welcome to the J.D. Admissions Office, Lucy! We are so pleased that you have joined us. Please tell us a little bit about your background. What brought you to Harvard Law School and what interests you about higher education, and admissions work in particular?
I'm so excited to be part of the team! Prior to joining HLS, I attended Carleton College in Northfield, Minnesota where I worked as an office assistant and admissions fellow. I enjoyed helping people get to know our institution on a more specific level compared to what our website has to offer, particularly during a time when we were challenged and somewhat restricted to traveling due to the pandemic. The longer I stayed with the admissions office, the more intrigued I became with accessibility, equity and diversity within higher education, so I decided to continue doing admissions work after graduation. The best part of admissions work for me is getting to know students on a personal level and hearing their unique journeys and interests. I feel incredibly lucky to be an admissions officer at the law school and can't wait to help more students get to know and apply to Harvard Law.
What's a useful piece of advice for someone who is considering applying to a university for college or law school?
I'd say be truthful! We love reading something that's truly about yourself and a story that's uniquely yours.
What did you appreciate most about your time in undergrad?
Since I attended a liberal arts college, I was able to walk away with two majors completely unrelated to each other (biology and film) so I really appreciated the emphasis my undergrad put on interdisciplinary studies. Now… did I mention how well my undergrad prepared me for a cold climate? My freshman year the polar vortex hit, and we were colder than the North Pole on that specific day, but students went to classes regardless. Crazy, right? Hopefully Cambridge winter shouldn't be too big of a concern after four years of experience with brutal winters.
You've been here for less than a month so far. How has it been going? What are you most excited for in the coming year?
My moving has been a bit hectic but nonetheless fun. I have already started making friends in the area and am most excited about considering getting a pet this upcoming year.
You're a recent transplant to the New England area. Where else have you lived? What are some of the things you are looking forward to doing in the Boston area?
I grew up all over the place. For the most part I grew up in China and attended national schools. I have also briefly lived in the US and UK prior to attending undergrad and have exchanged to Germany when I was in high school. I am a big arts fan, so I am thrilled to be able to explore more of the art galleries in the Boston area as well as outdoor spaces in the greater Boston area!
How do you spend your free time?
I enjoy arts and music. In my free time I love going to art galleries and exhibitions. I also like to play piano and paint. Otherwise, I am a big fan of the TV series Criminal Minds and am still slowly making my way through the seasons.