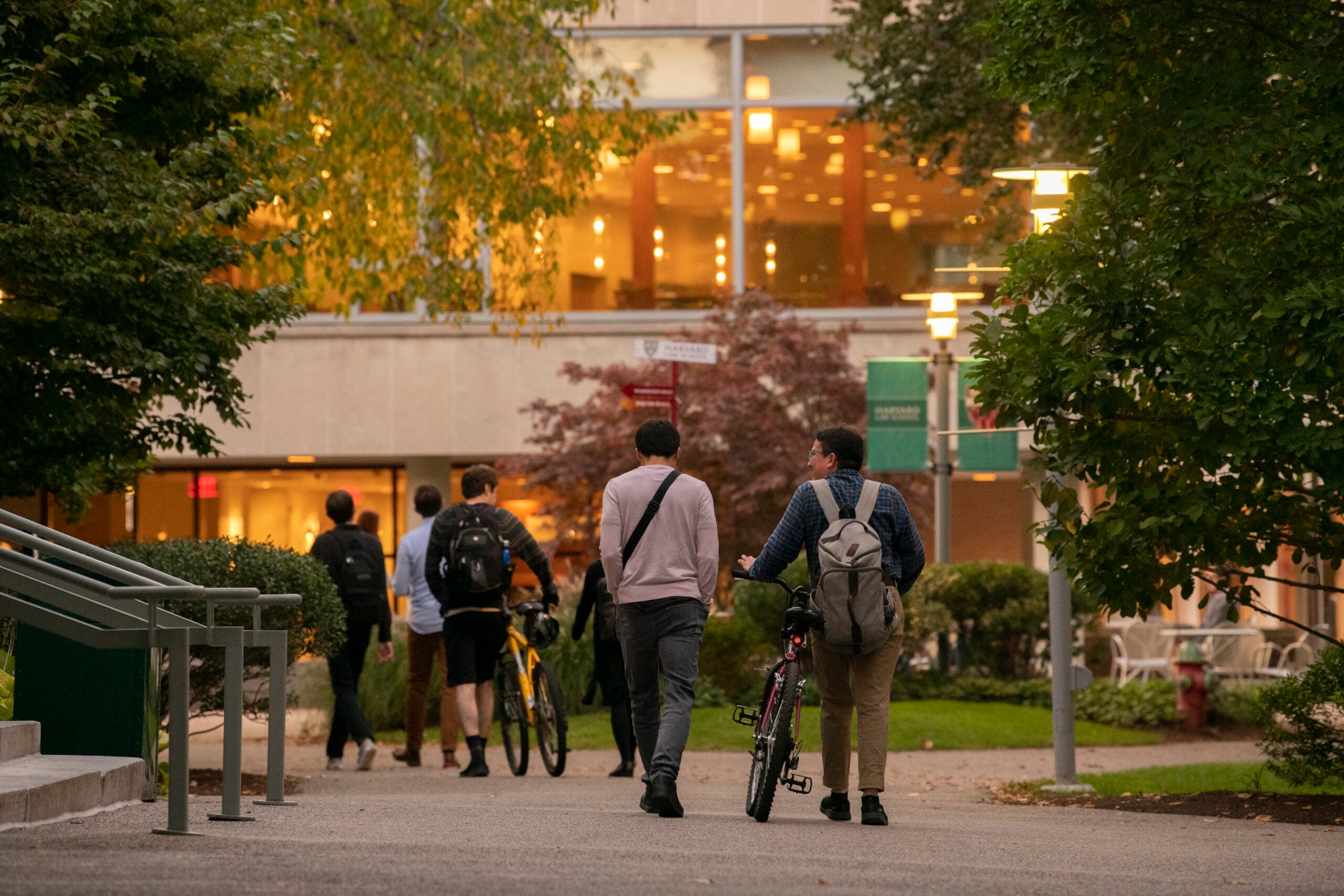 With our 1Ls rounding out their first official month at Harvard Law School, the J.D. Admissions team is reflecting on our past admissions cycle. We are grateful to have met with various prospective students throughout our virtual Q&A sessions, forums, fairs, and conferences. Our team welcomed admitted students to the HLS campus for the first time since March 2020 as part of our Admitted Students Day events. We are excited to learn about our students' many accomplishments throughout their time here. Explore our 1L Class Profile to learn more about the Class of 2025.
Before we prepare to meet with future members of the Class of 2026, let us look back at 2021–2022 by the numbers. Curious about how our admissions cycle compares to the 2020–2021 season? Check out our 2020–2021 by the Numbers blog from last year.
8,225 applications
1,144 interviews
822 offers of Admission
153 virtual events for admitted students
73 virtual events for prospective students
10 admissions team members
10 podcast episodes
4 in-person Admitted Students Days
… and 559 entering 1L students!
We are gearing up to host our prospective student events, both virtual and in person for the first time since Fall 2019! The J.D. Admissions team will be visiting college campuses across the United States this September and October. Be sure to connect with us on the road. You can also visit the HLS campus as part of our on-campus information sessions. As in years past, we are continuing to host several virtual events on HLS and our admissions process. Hope to connect with you all soon!
– KJ