Since 1993, Reginald F. Lewis Fellows have gone on to amazing careers in the legal academy. Among the alumni and alumnae of the program are tenured professors at the top law schools in the United States. The following table provides detailed information about the current work of former fellows.
2023-24 Reginald F. Lewis Fellow
Hassaan Shahawy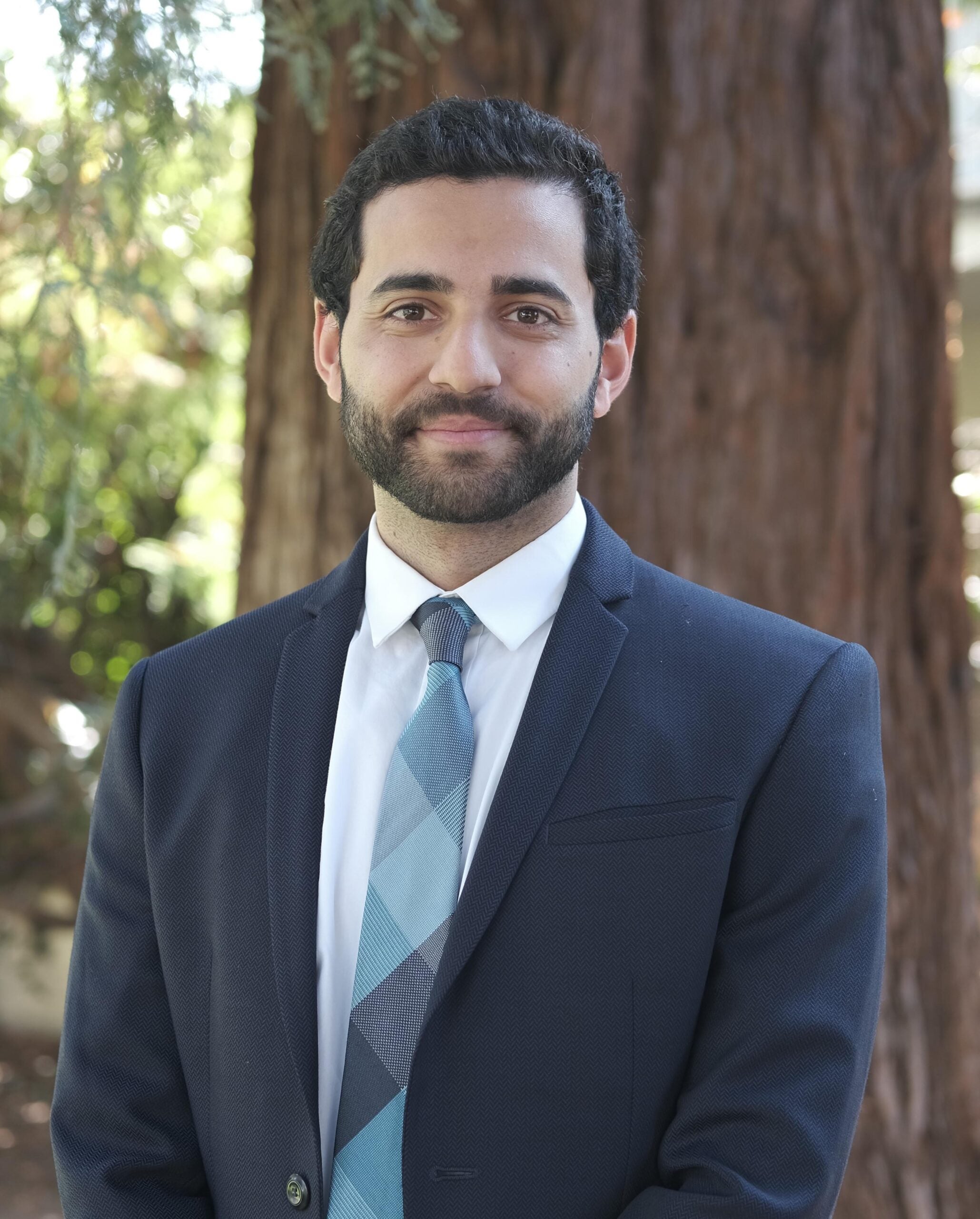 Hassaan Shahawy is the Reginald F. Lewis Fellow at Harvard Law School. He is a historian interested in legal philosophy and Islamic law, with a related interest in property and trusts and estates. He is currently researching early Islamic debates about the authority of jurists to depart from formalistic reasoning by appealing to higher ideals (like justice, wisdom, and virtue), and the importance of those debates for understanding modern Islamic legal reform movements. He is similarly researching the role that wisdom and virtue play in American law, and their impact on how and when the American legal system marks decisions by different kinds of legal actors — from judges, to presidents, to people — as legitimate.
Hassaan received a BA in History from Harvard College, a JD from Harvard Law School, and an MSt and DPhil in Asian and Middle Eastern Studies from the University of Oxford, where he studied as a Rhodes Scholar. He has also pursued traditional Islamic studies in the US, UK, Turkey, Egypt, and Jordan. While at HLS, he was a Paul & Daisy Soros Fellow and served as President of the Harvard Law Review.
Hassaan has experience in impact litigation and direct services work on behalf of refugees, incarcerated and unhoused people, and people with disabilities. He clerked for Chief Judge David J. Barron of the United States Court of Appeals for the First Circuit.
LEWIS FELLOW
FELLOWSHIP YEAR(S)
CURRENT POSITION
Idriss Paul-Armand Fofana
2022-2023
Assistant Professor of Law
Harvard Law School
Chika Okafor
2021-2022
Academic Fellow in Law and Political Economy
Harvard Law School
Zahra Takhshid
2019-2021
Assistant Professor of Law
University of Denver Sturm College of Law
Nikolas Bowie
2017-2018
Louis D. Brandeis Professor of Law
Harvard Law School
Duane Rudolph
2015-2017
Associate Professor of Law
University of San Francisco School of Law
K. Sabeel Rahman
2012-2014
Associate Professor of Law
Brooklyn Law School
Abbye J. Atkinson
2009-2010
Professor of Law
UC Berkeley School of Law
Vincent Chiao
2008-2010
Tyler Haynes Interdisciplinary Chair
University of Richmond School of Law
Eleanor Marie Brown
2007-2009
Professor of Law and International Affairs
Penn State Law
Hilary C. Robinson
2006-2007
Associate Professor of Law and Sociology
Northeastern University School of Law
Angela M. Banks
2004-2006
Charles J. Merriam Distinguished Professor of Law
Sandra Day O'Connor College of Law
Timothy William Waters
2003-2004
Professor of Law and Val Nolan Faculty Fellow
Indiana University Maurer School of Law
Gavin Clarkson
2002-2003
Owner/Managing Director
Native American Capital
Cristina M. Rodríguez
2001-2002
Leighton Homer Surbeck Professor of Law
Yale Law School
Laura Nyantung Beny
2000-2001
Earl Warren DeLano Professor of Law
University of Michigan Law School
Stephen M. Rich
2000-2001
Maurice Jones, Jr. – Class of 1925 Professor of Law
University of Southern California School of Law
Kenneth W. Mack
1999-2000
Lawrence D. Biele Professor of Law
Harvard Law School
Lino Mendiola, III
1998-1999
Partner, Co-Head of Global Energy
Eversheds-Sutherland, LLP
Marc Spindelman
1997-1998
Isadore and Ida Topper Professor of Law
Ohio State University Moritz College of Law
Ralph Richard Banks
1996-1997
Jackson Eli Reynolds Professor of Law
Stanford Law School
Alexa J. Smith
1995-1996
Director of Major Gifts
NAACP Legal Defense and Educational Fund, Inc.
Sydney Patel
1994-1995
Richard Thompson Ford
(Inaugural Lewis Fellow)
1993-1994
George E. Osborn Professor of Law
Stanford Law School