Harvard Law students bring unique experiences to law school and all have tailored their academic careers at HLS to explore their individual interests, while contributing to the greater community in a myriad of ways. As they prepare to graduate, several members of the Harvard Law School Class of 2021 reflect on the interests they brought to — and the experiences and lessons they will take from — their time at Harvard Law.
---
The alchemist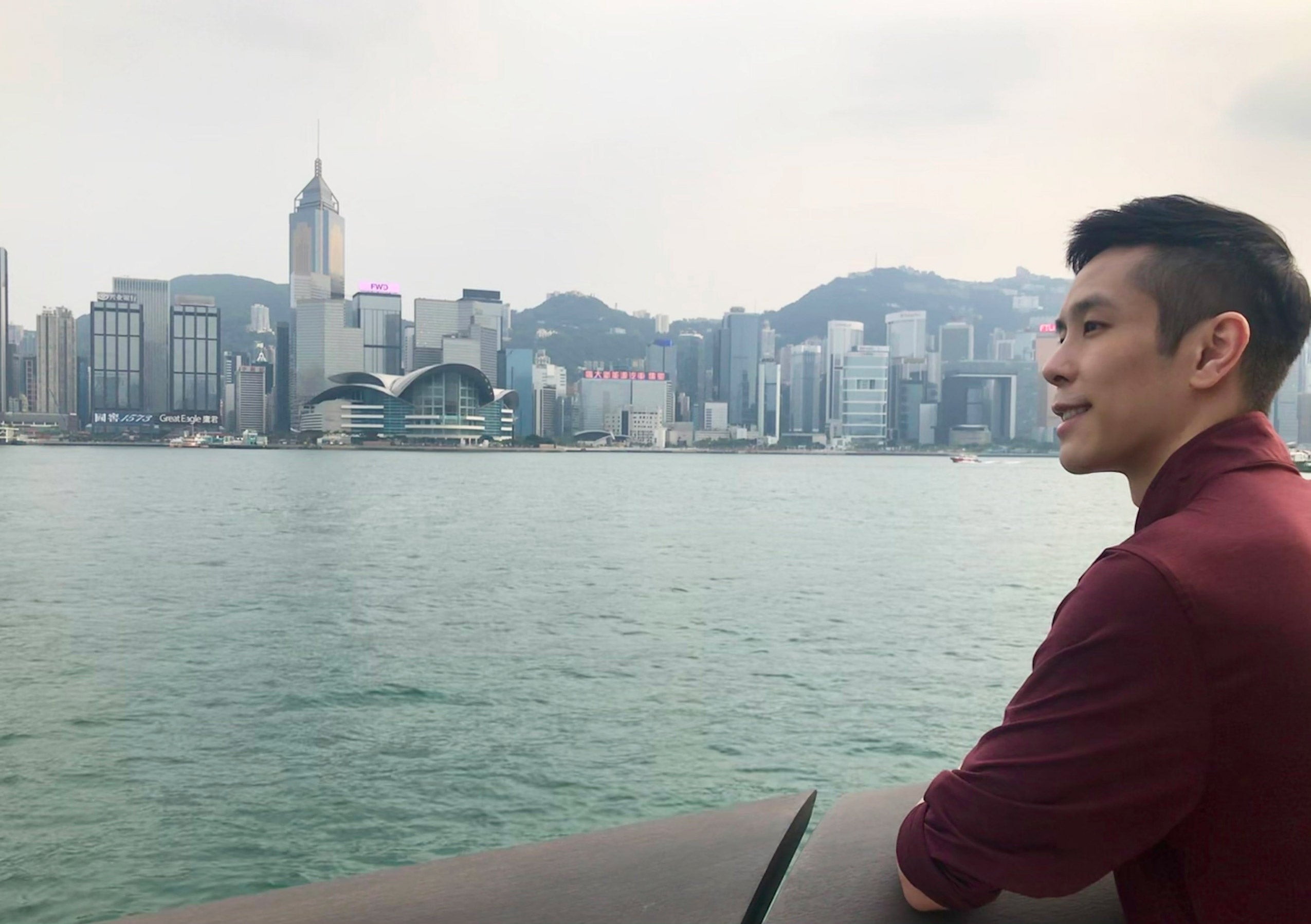 As a visual artist, Keyon Lo LL.M. '21 says choosing his favorite artwork is impossible — like choosing a favorite child. "They are all unique time capsules that store my emotions at the very moment I created them," he said.
But one of the pieces that has special meaning to him is the "True Dynamic of Yin and Yang," a contemporary artwork that draws from the ancient Chinese relational concept, but overlays a swirl of rainbow colors to express his view that the universe should not be balanced by only two colors or genders, but rather by a spectrum of shades.
The piece was selected by UNESCO Bangkok for its 2019 #ColourMein campaign, which featured work by 17 artists from ten countries, to raise awareness about the challenges faced by LGBTI students in Asia and to prevent sexual orientation-based violence at schools.
For Lo, it was a valuable opportunity to share a message he wished he had encountered growing up in Hong Kong: that diversity is good for society and it is important to embrace and respect all kinds of differences. Read Keyon's Story
---
'We're both so thankful' for Harvard Law School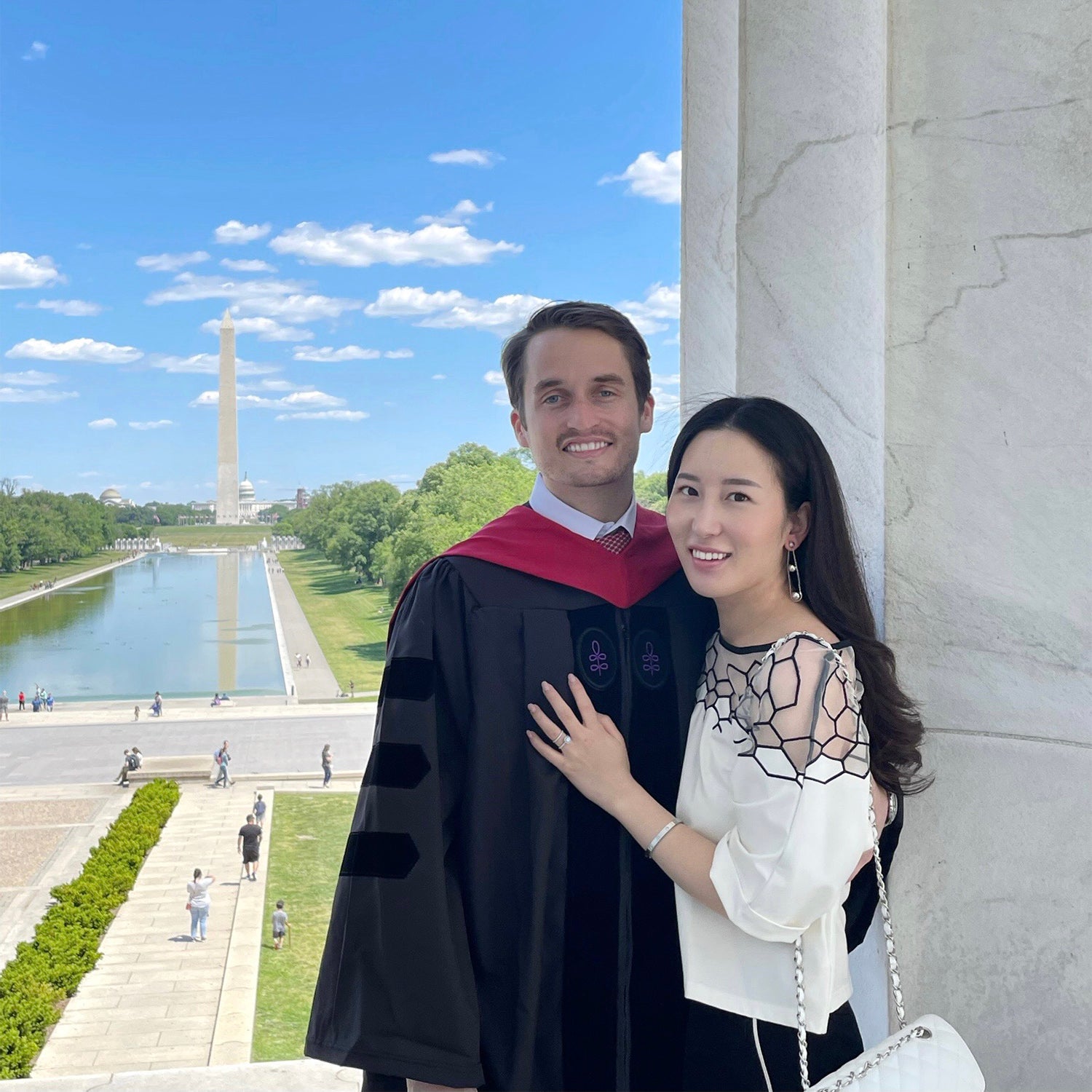 Sean Quirk '21 was stationed on a U.S. Navy destroyer in Yokosuka, Japan when he and a few friends decided to go to a concert in Tokyo one weekend in 2014. At the time, Seungyeon Lee, who also goes by Sue, and who is originally from South Korea but was attending college in Japan, was back in Tokyo after a year in New York. When her friend suggested they go out that evening, she very nearly said no; she was exhausted from her recent move.
Maybe it was the famous Swedish DJ who was supposed to be performing that night, maybe it was something else. But Sue changed her mind and joined her friend. And it turned out that it would be neither the concert venue nor the music that would be most memorable about that evening, because it was the night she and Sean met.
Instantly smitten, the pair started dating. Not long afterward, Sean was transferred to the naval station at Pearl Harbor. Undeterred, Sue and Sean continued their relationship long-distance for a few years. Read Sean's Story
---
Faith and fellowship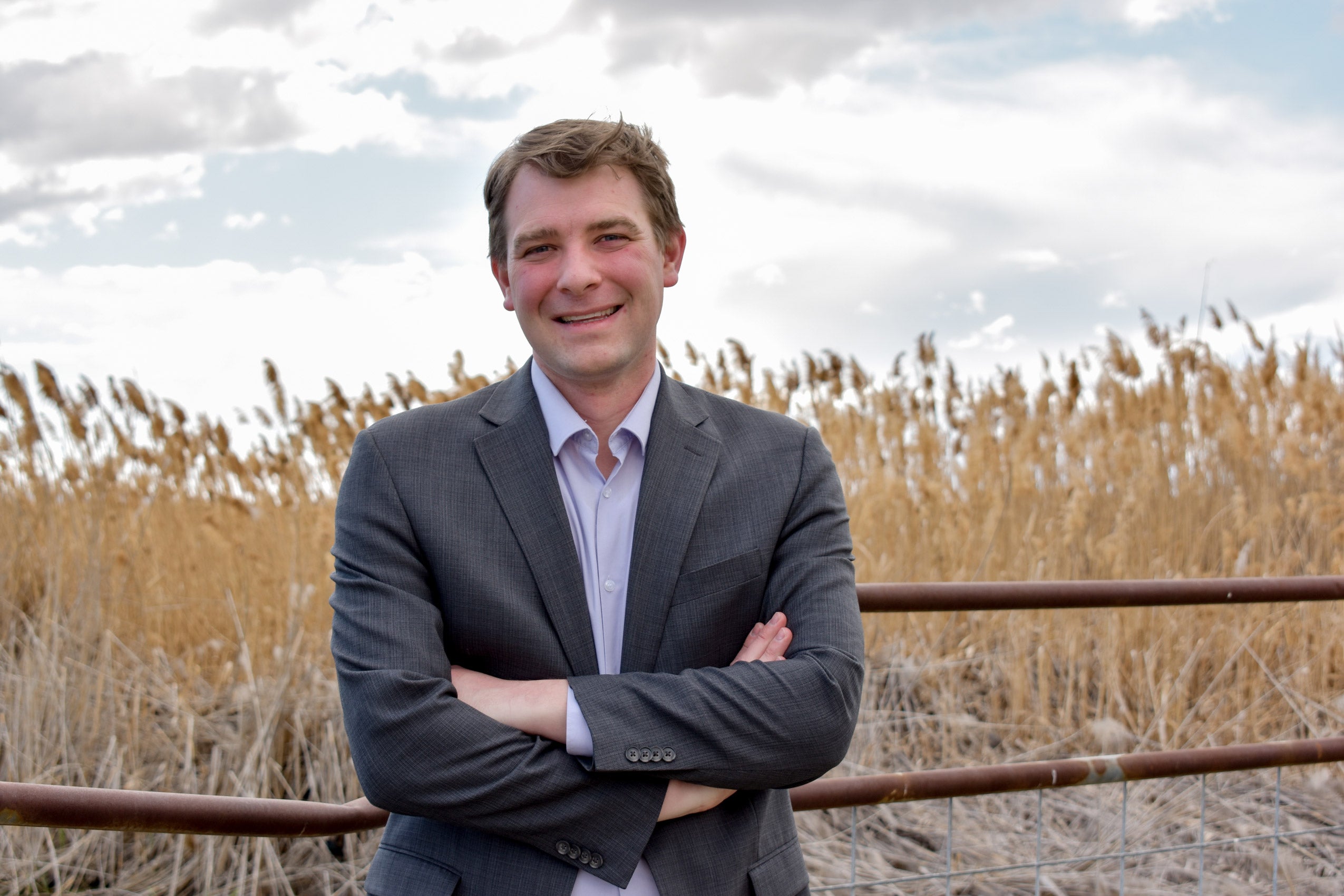 Growing up with a father in the Air Force, Mark Gillespie '21 moved around a lot as a child. But far from this being a negative, Gillespie says it gave him the sense that life's possibilities were endless. "Although I didn't really have a strong feeling of where I was going to go next, it always seemed like there could be something new ahead that I didn't know about," he says.
It was a mission trip abroad, coupled with a strong interest in religious freedom and a desire to help others, that eventually led him to Harvard Law School — where he will graduate on May 27 before friends and family, including his wife, Aimee, and one-year-old son Samuel.
Gillespie's journey began after high school. A dedicated member of the Church of Jesus Christ of Latter-day Saints (sometimes called the Mormon church), he spent two years on a volunteer mission in Nagoya, Japan teaching about his church, serving in the community, and offering free English classes. As a missionary, Gillespie enjoyed sharing his faith while learning more about his new students and neighbors. He says he also began considering what he valued most in a future career. Read Mark's Story
---
'We have the common ground of all getting through this together'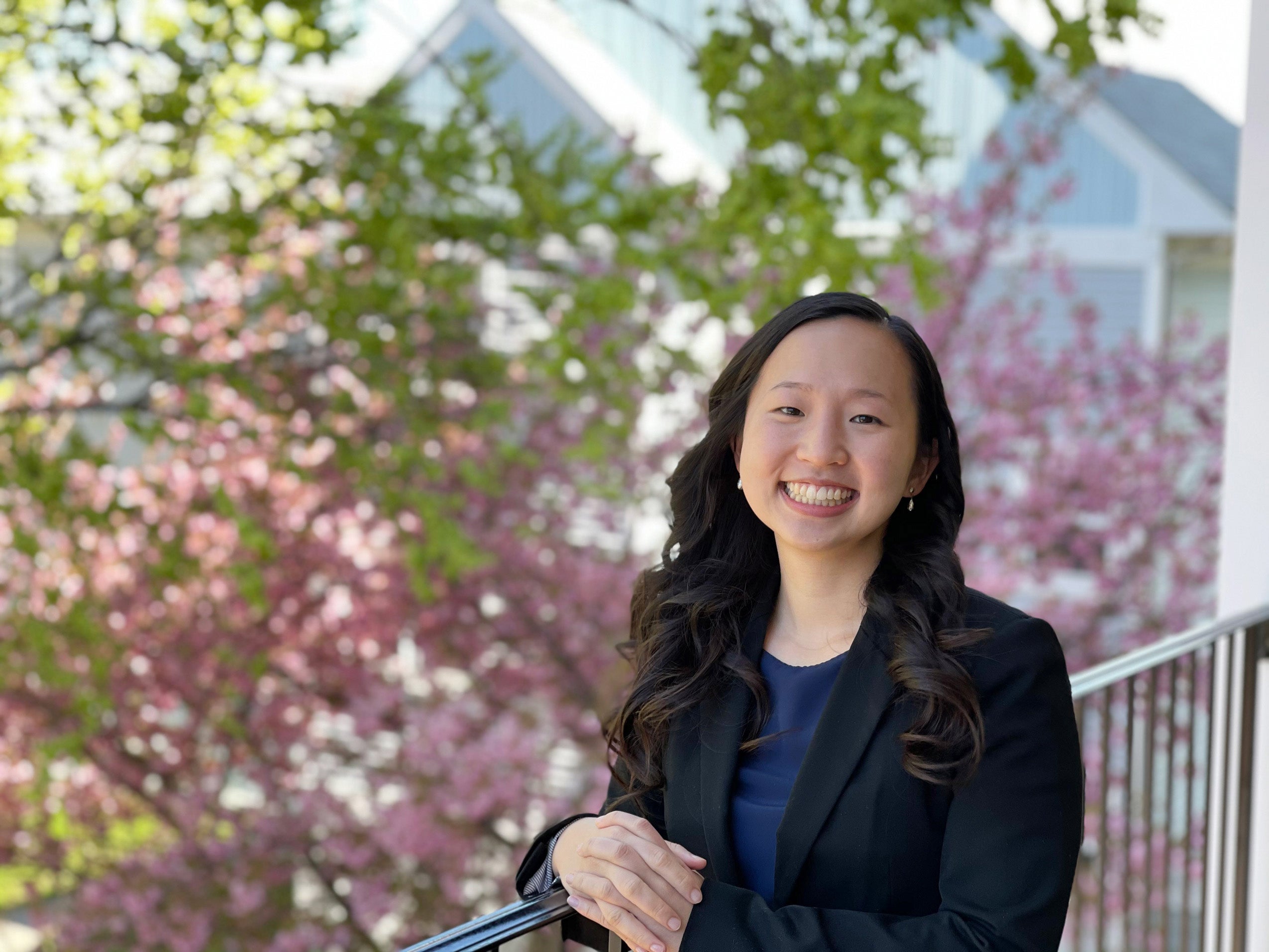 Health law has become especially timely in this year of COVID-19 vaccines and revitalized Obamacare. But for graduating student Phebe Hong '21, it's a passion that began in high school.
She was initially drawn to health law via the first townhall debates over the Affordable Care Act, which she watched with great interest during her senior high school year. "That discussion about what kind of healthcare system we wanted to have going forward was what really sparked my interest," she recalled. "I grew up in that era, when we were discussing the possibility of something more universal in terms of health care." As a Harvard undergraduate she approached health from the scientific side, majoring in stem cell biology.
Though she found this rewarding, she ultimately gravitated toward law. "I wanted to learn more about the pharmaceutical industry, but didn't necessarily want to be in the lab. I became more interested in learning about the regulatory aspects of healthcare." She prepped for HLS by doing consulting work for pharmaceutical and biotech companies. "The projects I worked on were very varied. It ranged from therapeutic strategy, like deciding which diseases to target, to learning more about insurance systems and reimbursements." Read Phebe's Story
---
Forging a family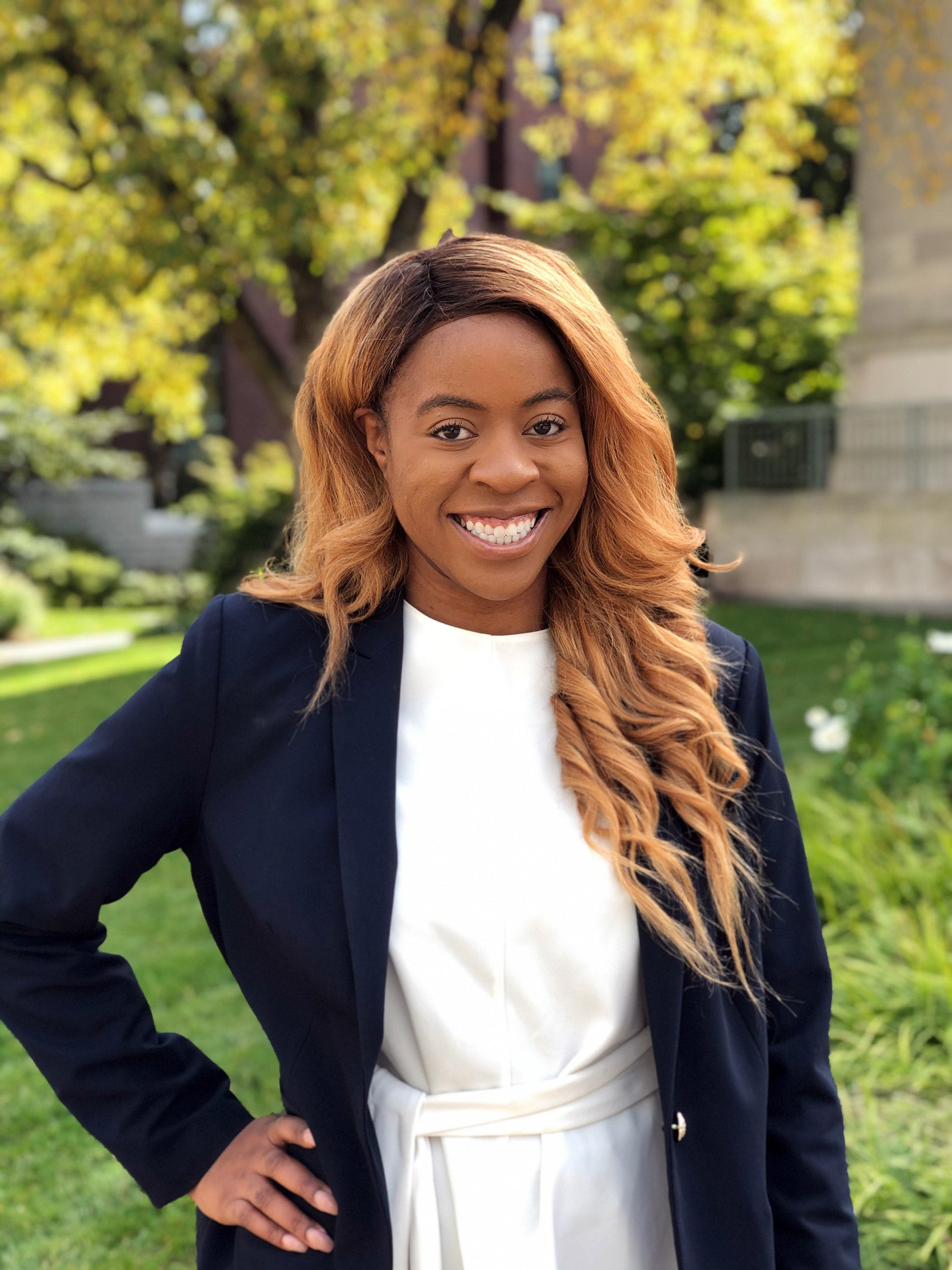 As Chinelo Krystal Okonkwo '21 knows, there's the family you're born into and the family you forge. The president of the Black Law Students Association (BLSA) and the fourth of five siblings, she credits both with helping her navigate life and law school – even as she has extended those benefits to others.
The daughter of Nigerian immigrants, Okonkwo was raised to value education and to set her sights on a professional career. "As the daughter of immigrants, you've got to be a doctor, a lawyer, or — if you're lucky — an engineer." Her father and two of her three older siblings were lawyers — a third is a doctor. While Okonkwo, a Beyoncé fan, loves music and considered a career working for a record label, she always knew she wanted to go to law school.
"I had dreamed of going to Harvard," she said. "But it seemed more like one of those things you dream of."
But, after graduating from the University of Virginia as an Echols scholar with a degree in economics, Okonkwo certainly didn't see herself going to graduate school right away. "I'd been in this bubble of school, school, school for years, and not ever really living on my own," she said. Instead, she took a position at Deloitte as a project controller for two years. The result was enlightening. "The first year I enjoyed what I did, but I also saw that it was going to become pretty rote pretty quickly," she said. "I wasn't going to be challenged the way that I like to be." Read Chinelo's Story
---
'I am a different person than what I was a few months ago'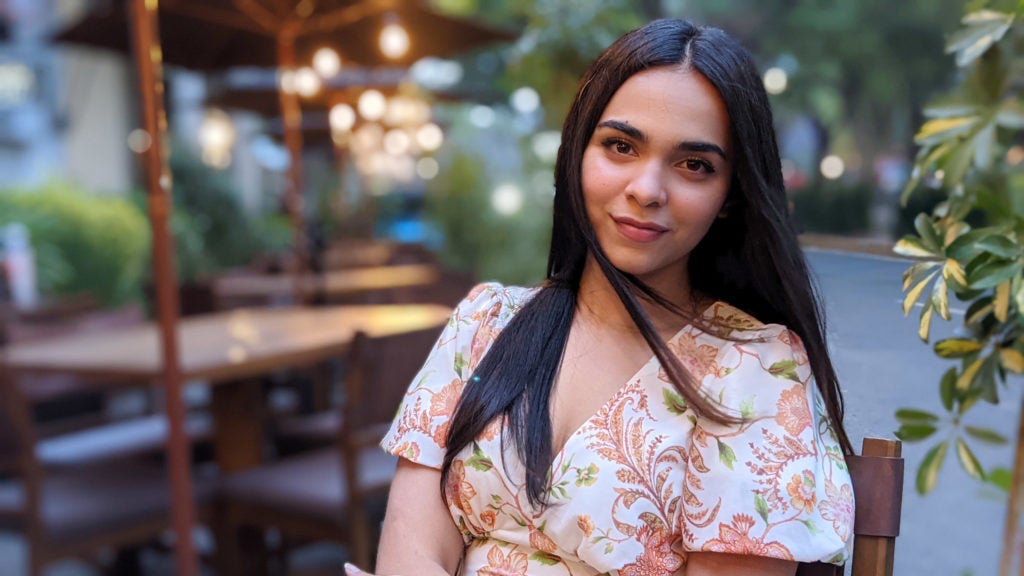 For Iqra Saleem Khan LL.M. '21, the journey to Harvard Law School has been filled with significant obstacles.
Throughout her life, she says, many in her family have tried hard to block her educational and career goals, and because of the COVID-19 pandemic, she still hasn't seen the HLS campus. But overcoming tough challenges is second nature for Khan, a resilience for which she credits her fiercest champion: her mother.
This spring, Khan, who is from Lahore, Pakistan, overcame her family's objections in order to join 14 other LL.M.s from the class of 2021 who decided to live in Mexico City to study together and build community. It's the first time Khan has traveled outside Pakistan or lived alone, and she is loving her independence. Read Iqra's Story
---
'If the world's a stage, then being a lawyer is a tremendous role to play'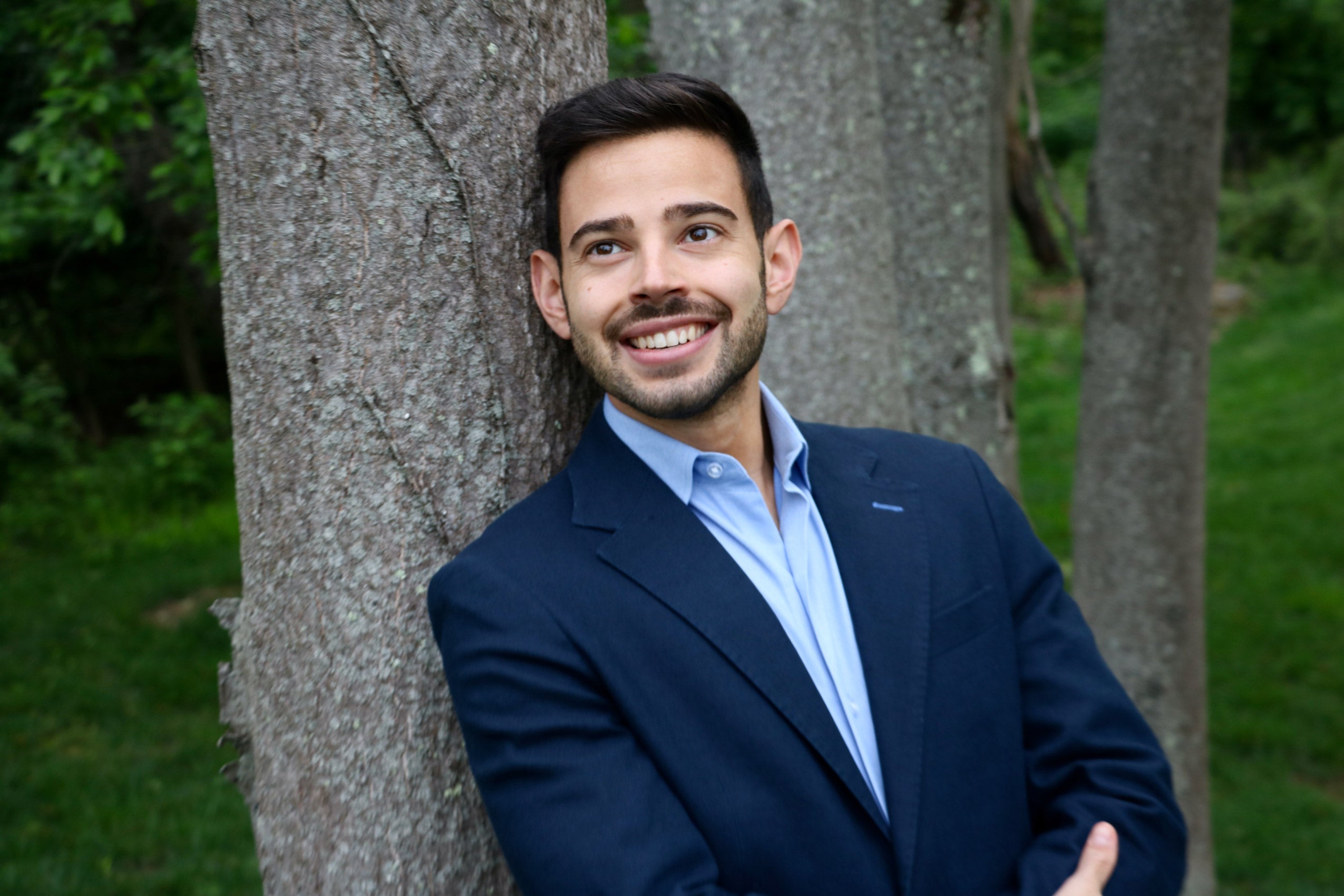 A performer since childhood, Frankie Troncoso '21 is now ready for anything.
As he finishes up his Harvard Law career this semester with a clerkship for Sen. Chris Coons (D-DE) at the U.S. Senate Judiciary Committee, the New Jersey native is looking ahead to joining Davis Polk's litigation practice in New York before beginning two judicial clerkships, first for Judge Edgardo Ramos '87 of the U.S. District Court for the Southern District of New York, and then for Judge Patty Shwartz of the U.S. Court of Appeals for the Third Circuit. But after three years, during which he juggled coursework with both La Alianza and the Latinx Law Review, Troncoso is ready for anything — thanks to his background in musical theater. Read Frankie's Story
---
A brilliant second act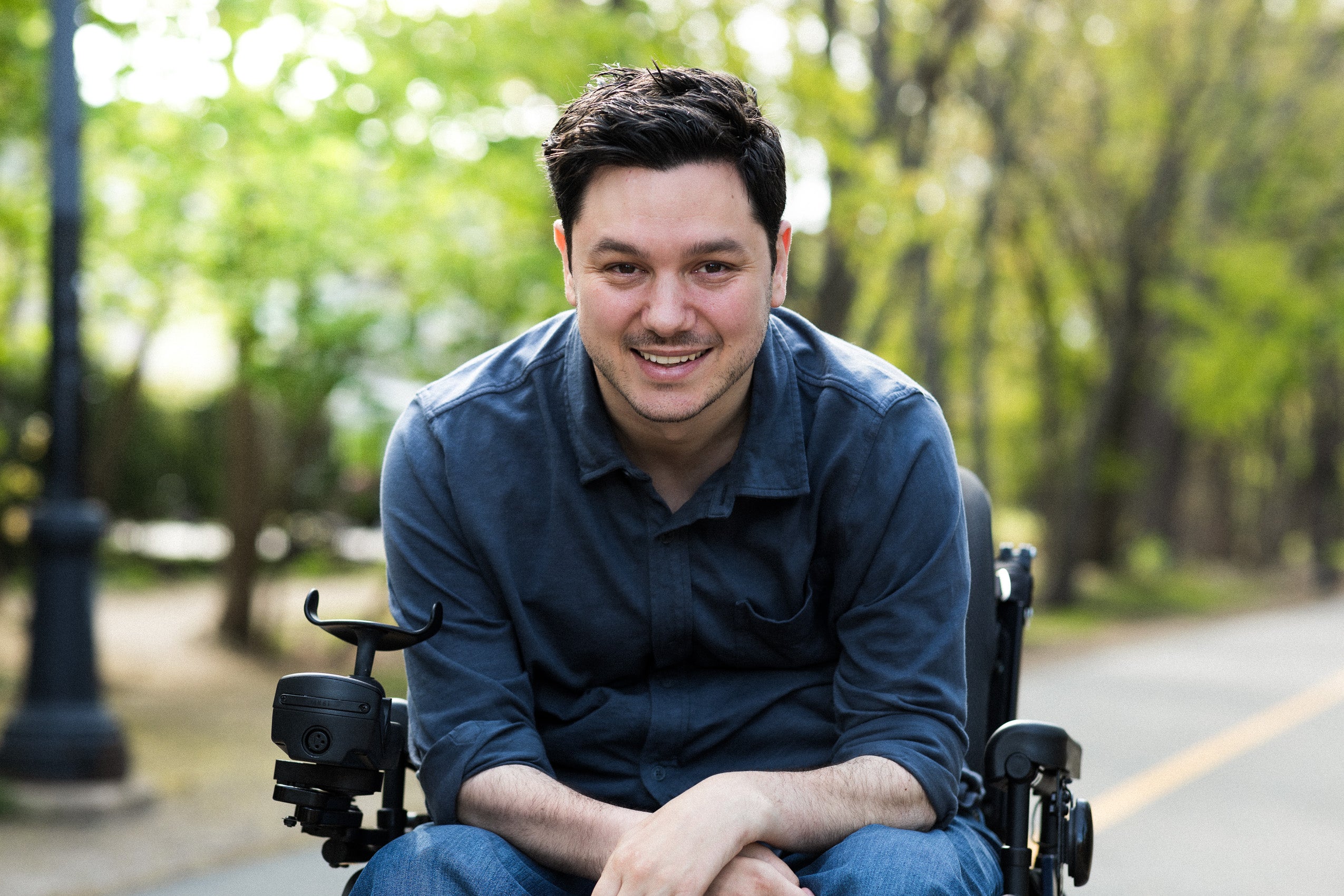 Zachary Weinstein '21 didn't always want to be a lawyer. In fact, for most of his life, he was more likely to be found in front of a camera than in front of a judge.
Weinstein says acting was his first love. "Growing up, I always wanted to be an actor," he recalls. "I was kind of singularly focused; there really wasn't anything else I took seriously as an option for myself."
After high school, Weinstein moved to New York State to attend Skidmore College, where he was a Theater major. But an incident in the summer after Weinstein's first year threatened to derail his plans. One day while working as a camp counselor in Maine, Weinstein and some friends went on a canoe trip on a day off. During a break, he and a co-counselor were swimming and playing around; the friend flipped Weinstein over his back, and he landed on something under the water, striking his head and breaking his neck. The accident made him a quadriplegic. Read Zachary's Story