Jordana Arias, program administrator of the Harvard Immigration and Refugee Clinical Program, accepted the Suzanne L. Richardson Staff Appreciation Award during Harvard Law School's virtual commencement on May 28. She was selected by the Class of 2020 for her "positive energy," "problem solving," and for "going above and beyond her job duties."
In nominating Arias for the award, one student wrote that: "Jordana is one of the most caring and dedicated individuals at this law school. As program administrator of HIRC, Jordana facilitates the smooth running of the program, and more. She brings people together from across the law school, university, and greater Boston area; she advocates for immigrant rights and social justice; and she works to create a safe space for all members of the community."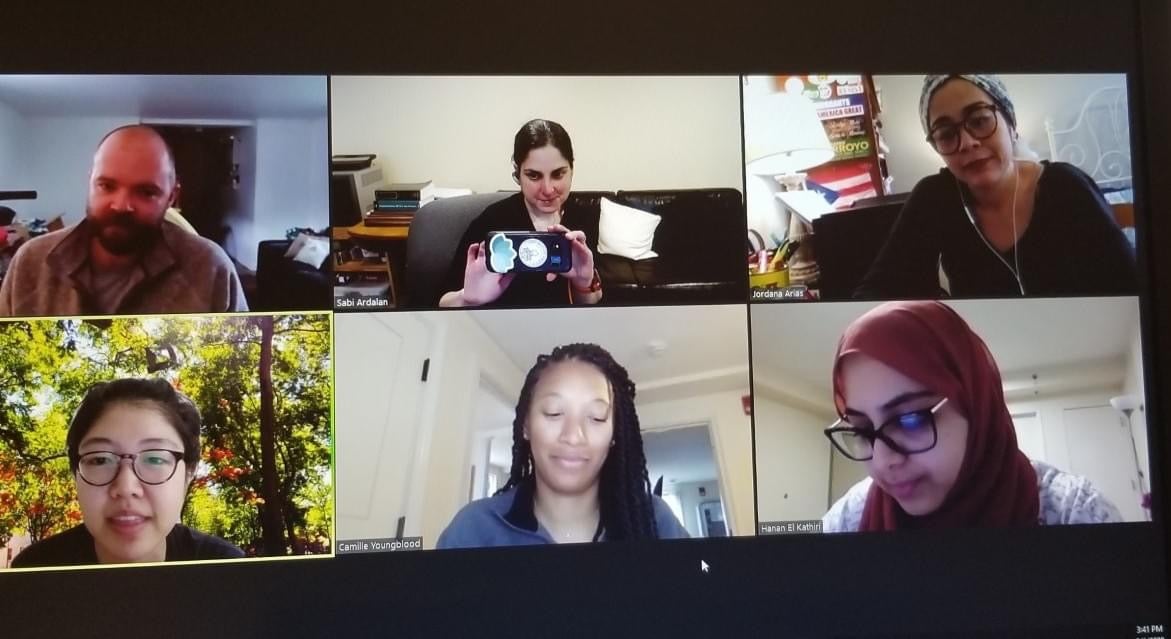 In her remarks to the graduating class, Arias recognized her colleagues at HIRC, both at HLS and at the Greater Boston Legal Service office.
"I feel very fortunate to work alongside awesome advocates who are literally changing the world by making a tremendous impact on the livelihoods of asylum seekers and refugees," she said. She also gave a special shout out to HIRC and Crimmigration graduating students, thanking them for their commitment to clients and contributions to the clinics.
"Class of 2020, you're a special group," said Arias. "When I think of all of you, there are three words that come to my mind: compassion, commitment, and resilience. And, through this award, I'm honored and happy to always be associated with all of you."
Arias is the 24th recipient of the staff award and the 16th since the award was renamed for Suzanne Richardson, who was the HLS dean of students from 1993 to 2004.