Clinical Professor Tyler Giannini was selected to receive the prestigious Albert M. Sacks-Paul A. Freund Award for Teaching Excellence. He was selected by the Class of 2014 in recognition of his teaching ability and general contributions to student life at the law school.
"Tyler Giannini challenges… students to grapple with difficult and complex issues while supporting them along the way, employing tools of collaborative learning and encouraging students to be constantly reflective about their work," said one student. "He also manages to mix healthy outrage at the injustices that his work seeks to address while also maintaining his cool and managing the many things that are on his plate."
Giannini is co-director of Harvard Law School's Human Rights Program and the International Human Rights Clinic. His work focuses on Alien Tort Statute litigation, business and human rights, human rights and the environment as well as communities and human rights. He has extensive experience with Myanmar and South Africa and a strong interest in social entrepreneurship and clinical pedagogy in the human rights context. Previously he was a founder and director of EarthRights International, an organization at the forefront of efforts to link human rights and environmental protection. After receiving an Echoing Green fellowship to start EarthRights in 1995, Giannini spent a decade in Thailand with the organization conducting fact-finding investigations and groundbreaking corporate accountability litigation. He holds a B.A. from the College of William and Mary and a J.D. and M.A. from the University of Virginia.
Established in 1992, the Sacks-Freund award is named in honor of the late Harvard Law School Professors Albert Sacks and Paul Freund. The other finalists for the 2014 award included Professors Richard Lazarus, Robert Sitkoff, Jeannie Suk, Alex Whiting, and Mark Wu.
---
Daley receives staff appreciation award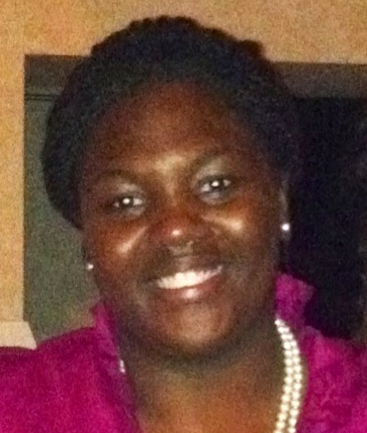 Tracey-Ann Daley was selected by the Class of 2014 to receive the Suzanne L. Richardson Staff Appreciation Award. The award is given each year to a member of the staff who demonstrates commitment to the student experience and concern for students' lives and work at the Law School.
Daley was recognized for her work in the Dean of Students Office, where she was recently promoted to student activities coordinator. One student commented: "[Her] genuine warmth benefited every student group. Her presence is part of what makes the student experience memorable."
Daley is the 19th recipient of the staff award, and the 11th since the award was renamed for Suzanne Richardson, who was dean of students at HLS from 1993-2004.