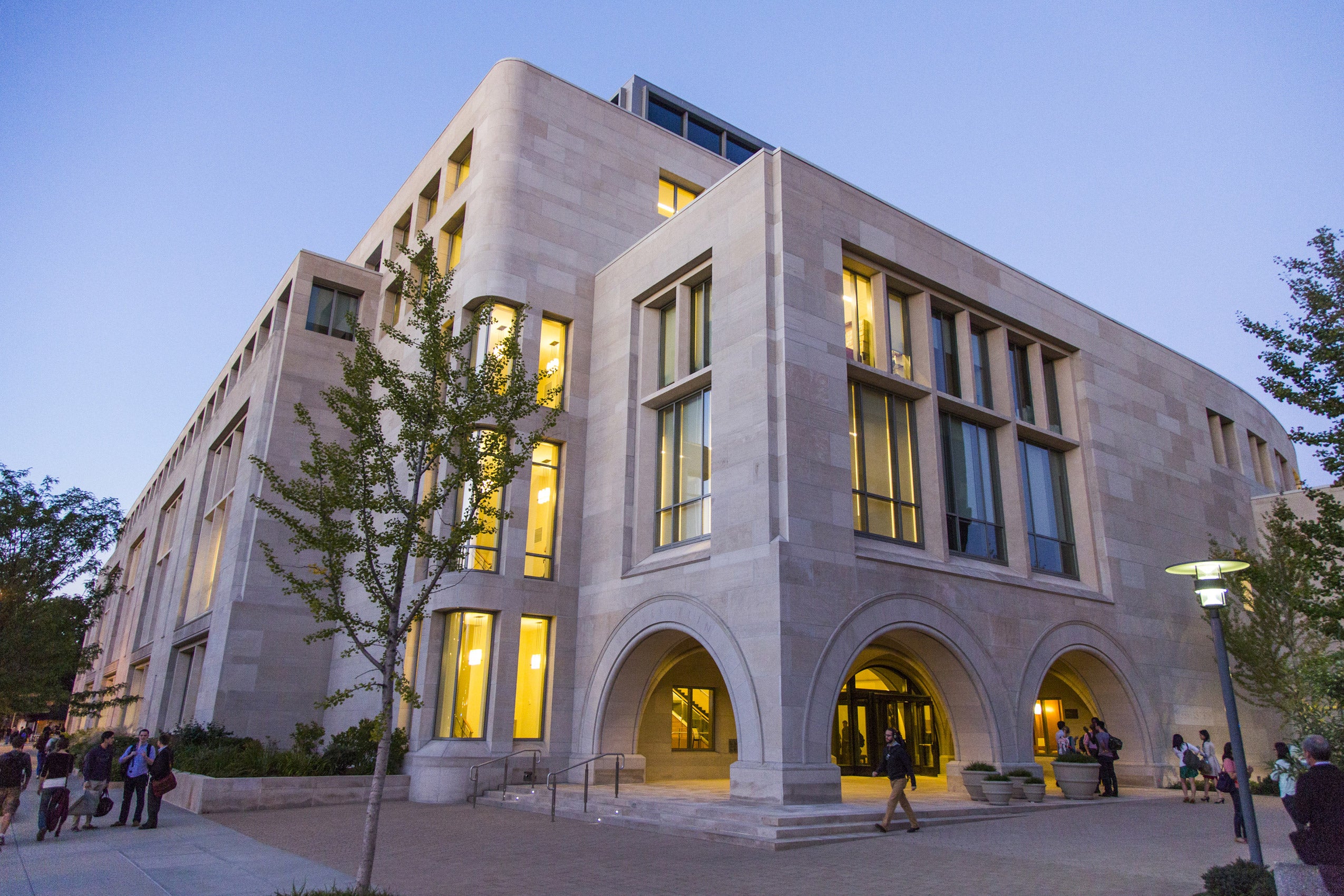 Five Harvard Law School students and recent graduates have been awarded Skadden Fellowships to support their work in public service.
The fellowships, which provide salary and benefits for two years, were established in 1988 by the law firm Skadden, Arps, Slate, Meagher & Flom in recognition of the need for greater funding for graduating law students who want to devote their professional lives to providing legal services to the poor (including the working poor), elderly, homeless and disabled, as well as those deprived of their civil or human rights. Applicants create their own projects at public interest organizations with at least two lawyers on staff.
Harvard Law School 2016 Skadden Fellows and their projects:
Maya Brodziak '16, Lawyers for Children, New York, NY
Brodziak will represent youths in foster care, protecting their educational rights by reducing the disproportionate use of suspension and expulsion. In addition to representing these clients in family court and school discipline hearings, Brodziak will create a framework for sustainable reform.
Cassie Chambers '15, Louisville Legal Aid Society, Louisville, KY
Chambers will represent low-income women who are victims of domestic violence in rural Kentucky and build an infrastructure to deliver pro se assistance to women in 14 rural Kentucky counties.
Elizabeth Hadaway '15, Public Counsel, Los Angeles, CA
Hadaway will work on advocacy for California children denied the necessary instruction to achieve basic literacy through community-led impact litigation and by representing children in their schools, as well as do outreach to share the litigation model.
Donna Harati '15, Homeboy Industries, Los Angeles, CA
Harati will provide direct re-entry legal services to formerly incarcerated persons in Los Angeles, including record expungements, providing consumer debt counseling, and mitigating criminal justice debt and traffic fines.
Steven Salcedo '16, Western New York Law Center, Buffalo, NY
Salcedo will provide transactional legal services to low-income entrepreneurs with the goal of generating jobs, goods and services in under-resourced neighborhoods.
The 2016 class of Skadden Fellows brings to 761 the number of academically outstanding law school graduates and judicial clerks the firm has funded to work full-time for legal and advocacy
All five HLS Skadden Fellows have participated in more than one HLS clinic (including the Child Advocacy Clinic, Education Law Clinic, Family and Domestic Violence Law Clinic, Harvard Legal Aid Bureau, Judicial Process in Trial Court Clinic, Supreme Court Litigation Clinic, Transactional Law Clinics), and student practice organizations, (including Harvard Defenders, Harvard Mediation Program, Harvard Prison Legal Assistance Project, Mississippi Delta Project, Tenant Advocacy Project, and Project No One Leaves).
One of this year's fellows, Donna Harati '15, received the 2015 Gary Bellow Public Service Award at HLS. The annual award, which is entirely student-run, honors one student and one graduate whose commitment to social justice "makes us proud to be members of the law school community." As a student at HLS, Harati served as a student attorney with the Harvard Legal Aid Bureau, where she worked on family, social security, unemployment, housing, and wage and hour cases, and on the boards of Project No One Leaves, a tenants' rights organization, and the Harvard Mediation Program. The award was established in memory of the late Gary Bellow '60, a pioneering attorney in the fields of public interest and poverty law, who founded and directed the HLS Clinical Programs.
Another fellow, Cassie Chambers '15, received the 2015 Dean's Award for Community Leadership. The award recognizes a number of graduating students who have contributed time and energy to making the HLS community a better place through involvement in student organizations, community service groups and individual efforts.
For more information about the fellowships, visit the Skadden Foundation's website.