The federal Truth-in-Lending Act (TILA or Regulation Z), was created to protect students from predatory lending practices. This regulation requires lenders to provide borrowers with written disclosures about borrowing costs, interest rates, and any fees upfront before they are legally obligated to repay the loan thus allowing the student to make an informed decision about their borrowing prior to the signing of their promissory note(s).
Regulations require three disclosures.
The first disclosure is a general notice of loan type and cost. This notice lives on our site (see below) and is accessible for review at any point in time for those who have been notified of their eligibility for these funds (generally, HLS grant recipients only)
The second disclosure is a more detailed notice which we will email to you before we ask you to sign the promissory note. See our example below on how to read your TILA 2 notice. Please note that the actual interest rate and subsidy will be listed in your SFS portal and on the notice we send you.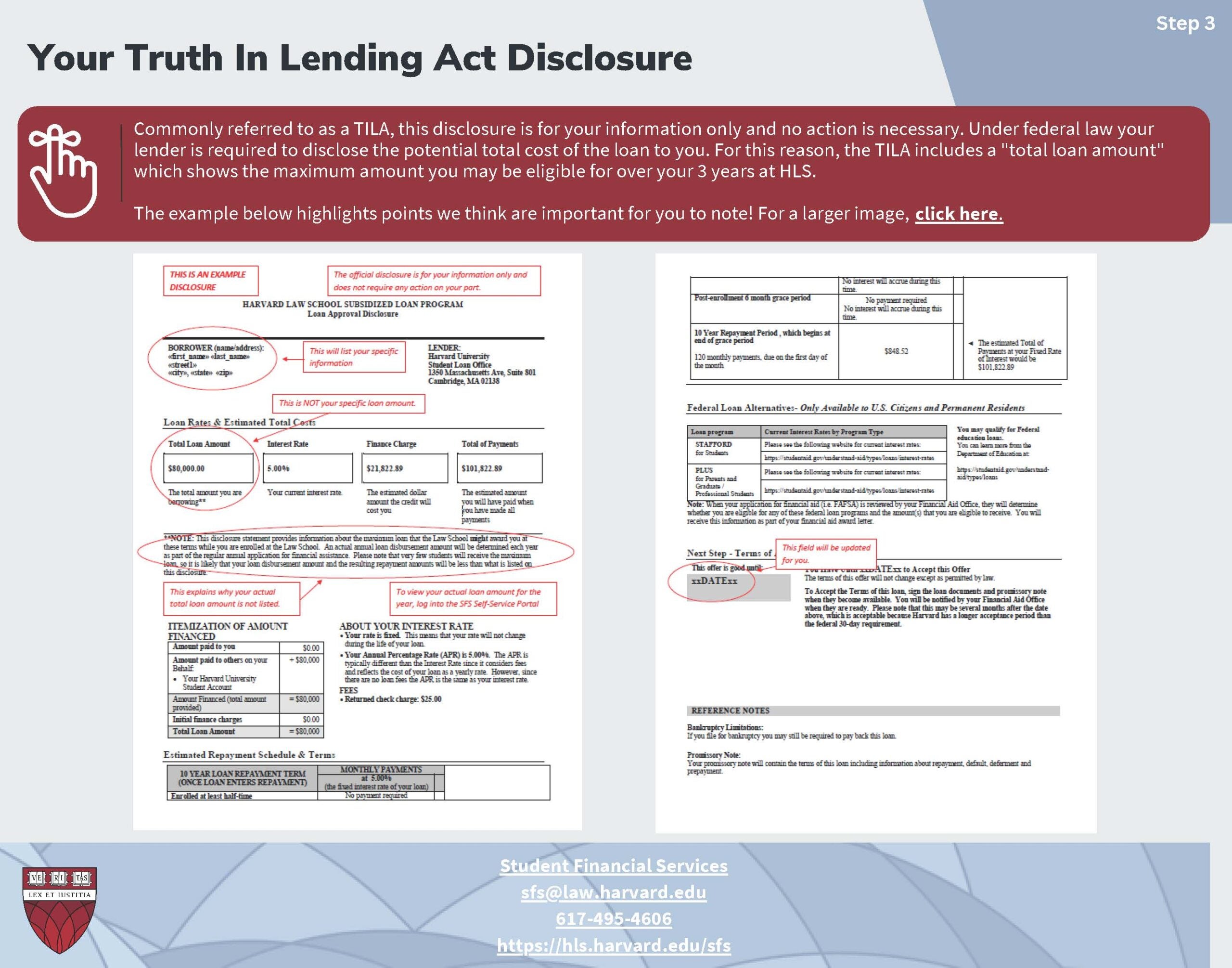 The third and final disclosure will be sent to you, along with your promissory note, via email from the HLS loan servicer Heartland ECSI