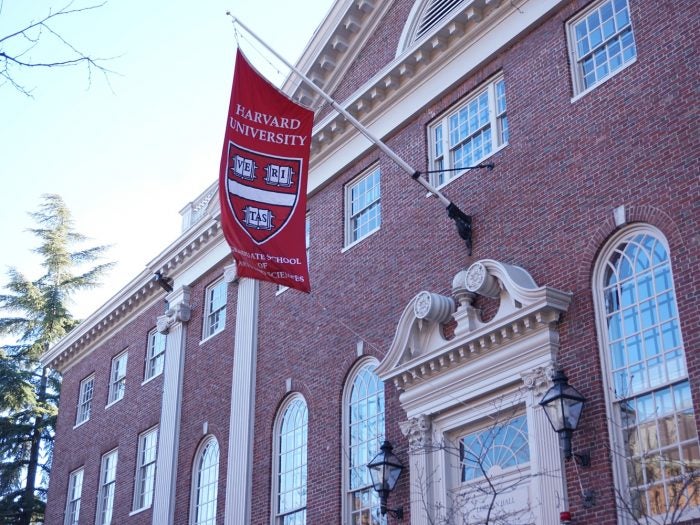 The JD/PhD joint degree program allows students to integrate the study of law with their doctoral studies and receive two degrees. Students will be expected to complete all requirements for the J.D. degree within seven years of the date they first enroll in either HLS or GSAS; they may graduate from HLS before completing the Ph.D. There are a number of possible academic schedules for students pursuing this joint degree. While the schedule is flexible, students will be expected to complete a total of five semesters and three winter terms in order to earn their J.D.
Financial aid is available for all 5 semesters of HLS enrollment. All financial aid awarded by HLS Student Financial Services is based on financial need.
Financial Aid Information
Student Bill

J.D./Ph.D. students pay five semesters and three winter terms of full tuition to HLS. For the first and second years, the standard cost of attendance is used. The third year consists of one semester and one winter term using a 5 month cost of attendance. Some JD/PhD students complete their final HLS semester as a fall/winter term enrollment while other students enroll for winter/spring term depending on the courses they want to take to finish their degree. Regardless of which enrollment option a student chooses, tuition for the third year will be billed for the full 5 months at the beginning of the first semester of enrollment in the final year.

Your Student Budget

The standard student budget is made up of tuition, books, supplies, travel, room, board and personal as well as health insurance and dental insurance. Your budget will be the standard student budget for your first and second year. In your last semester your budget will be pro-rated to 5/9ths of the standard 9 month budget and all financial aid will be based on this budget.

Budget Adjustments Due to Health Insurance Waiver

Under Federal student aid regulations, an allowance for the Harvard Student Health Insurance Plan may be included in the student's budget only for students who enroll in the plan. For students who waive this coverage, the allowance will not be given, and the total student budget will be reduced by the amount of the plan fee.

Students may request, upon appeal, to have the documented cost of an alternate health insurance plan, for which the student pays, be added to the student's budget.

Summer Work Requirement

For financial aid purposes, the 8 week minimum work requirement applies to JD/PhD students. However, students in the coordinated JD/PhD program may file an appeal to receive summer employment credit for up to 8 weeks of academic research and/or writing specifically related to the completion of their PhD requirements.

Deferring Your Loans

You'll want to think about the types of loans you borrow during law school in order to minimize the amount of monthly loan debt you will be required to pay while finishing your Ph.D. If you borrow loans that do not have in-school deferment benefits then you will be required to make payments on those loans after the grace period ends and while still finishing your Ph.D. Federal loans have a minimum of a six month grace period where no loan payment is required from you. They also have an in-school deferment benefit where you can defer the payment of your federal loans as long as you are enrolled more than part time in a degree seeking program. Private loans through private lenders will not likely grant an in-school deferment once you have finished the J.D. portion of your joint degree.

Cash Advances and Refunds

If you anticipate having credits that exceed your eBill charges you will be eligible for a cash advance or a refund. As a 1L you will receive it after you have registered and completed all of the orientation requirements. As a 2L and 3L you will receive the advance or refund in late August via direct deposit as long as you have completed the registration and check-in process with the law school registrar's office.

Final HLS Semester Student Loan Repayment Requirement

Graduation Requirement: In your last semester at HLS, we will contact you regarding a Student Loan Repayment session. This session is required for all graduating students who have borrowed while attending law school. There will one group sessions where you will receive details related to the repayment of your student loans.