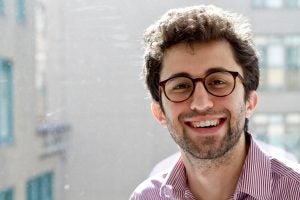 Rights Behind Bars
Washington, D.C.
Rights Behind Bars represents incarcerated people in civil rights lawsuits concerning their conditions of confinement and seeks to advance law reform governing conditions of confinement. RBB tracks and intervenes in pro se litigation, serving as appellate counsel to incarcerated pro se plaintiffs, as well as advancing law reform through open government work and affirmative litigation.
Before beginning RBB, Sam litigated prison conditions cases across the country at the ACLU's National Prison Project. He then joined the Jackson, Mississippi office of the Southern Poverty Law Center, where he continued his civil rights practice against private prisons in Mississippi. He then served as a law clerk for Judge Jacqueline Nguyen of the Ninth Circuit Court of Appeals in Pasadena, California. In 2017, he joined the Lawyers' Committee for Civil Rights Under Law, where he was Counsel and a Jerry Shestack Justice Fellow. At the Lawyers' Committee, he practiced across a wide range of civil rights issue areas, including advocating in federal court for people with disabilities or chronic illnesses abused in prisons or immigration detention centers.
Sam has a B.A. from the University of Michigan and a J.D., magna cum laude, from Harvard Law School. He is the author of "Into the Breach: The Case for Robust Noncapital Proportionality Review Under State Constitutions," in the Harvard Civil Rights-Civil Liberties Law Review; the co-author (with Emma Kaufman) of "The Limits of Punishment," a chapter in Palgrave Macmillan's Extraordinary Punishment: Comparative Studies in Detention, Incarceration and Solitary Confinement; and the co-author (with Donald Kinder) of "Schuette and Antibalkanization" in the William & Mary Bill of Rights Journal.