How LXI Serves HLS
The Office of Learning Experience and Innovation (LXI) is the resource hub for creating excellent, engaged classrooms and academic spaces across Harvard Law School (HLS), where the best of technology meets the rigor of the in-person teaching and learning tradition. LXI supports the Harvard Law School Online initiative, which seeks to bring the expertise of our faculty to new learners through online courses that create unparalleled opportunities for people around the world to learn about law and its impact. The interdisciplinary LXI group fuses expertise from law teaching and law school administration, computer science, learning technologies, video production, and related fields in a holistic and creative fashion. We also work in coordination with the HLS Executive Education program, Program on Negotiation, and other programs that offer online learning, building on their important work and facilitating further knowledge-sharing and online innovation across the school. We are proud to serve as thought partners to faculty and staff colleagues in their academic innovation.
If you are looking for assistance, please click on the button below. You will be redirected to a third party platform, Service Now, that will ask for your Harvard Key credentials.
---
LXI Services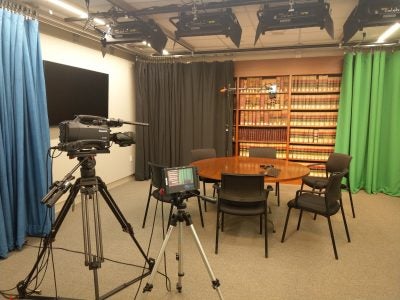 ---
LXI Resource Library
These knowledge bases offer a user-friendly overview of key information for deploying Canvas, Zoom, and Poll Everywhere in teaching and learning. After making your selection, you will be redirected to Service Now, which hosts the knowledge bases. If you have further questions, please reach out to LXI by submitting a ticket in Service Now.
---
Meet LXI
Leah Plunkett

Executive Director, Harvard Law School Online
Associate Dean of Learning Experience and Innovation

Anastasia Tolu

Associate Director for Instructional Technology

Greg Mittleider

Special Projects Manager & Creative Solutions Consultant

Alberto Gomez

Instructional Technologist and User Support

Nicole Egidio

Multimedia Producer

Vaughn Samuels

Learning Experience & Media Lab Associate

Cameron Hallinan

Learning Experience Associate

Bridget Rounds

Learning Experience Associate

Crystal Dorman

Program Specialist