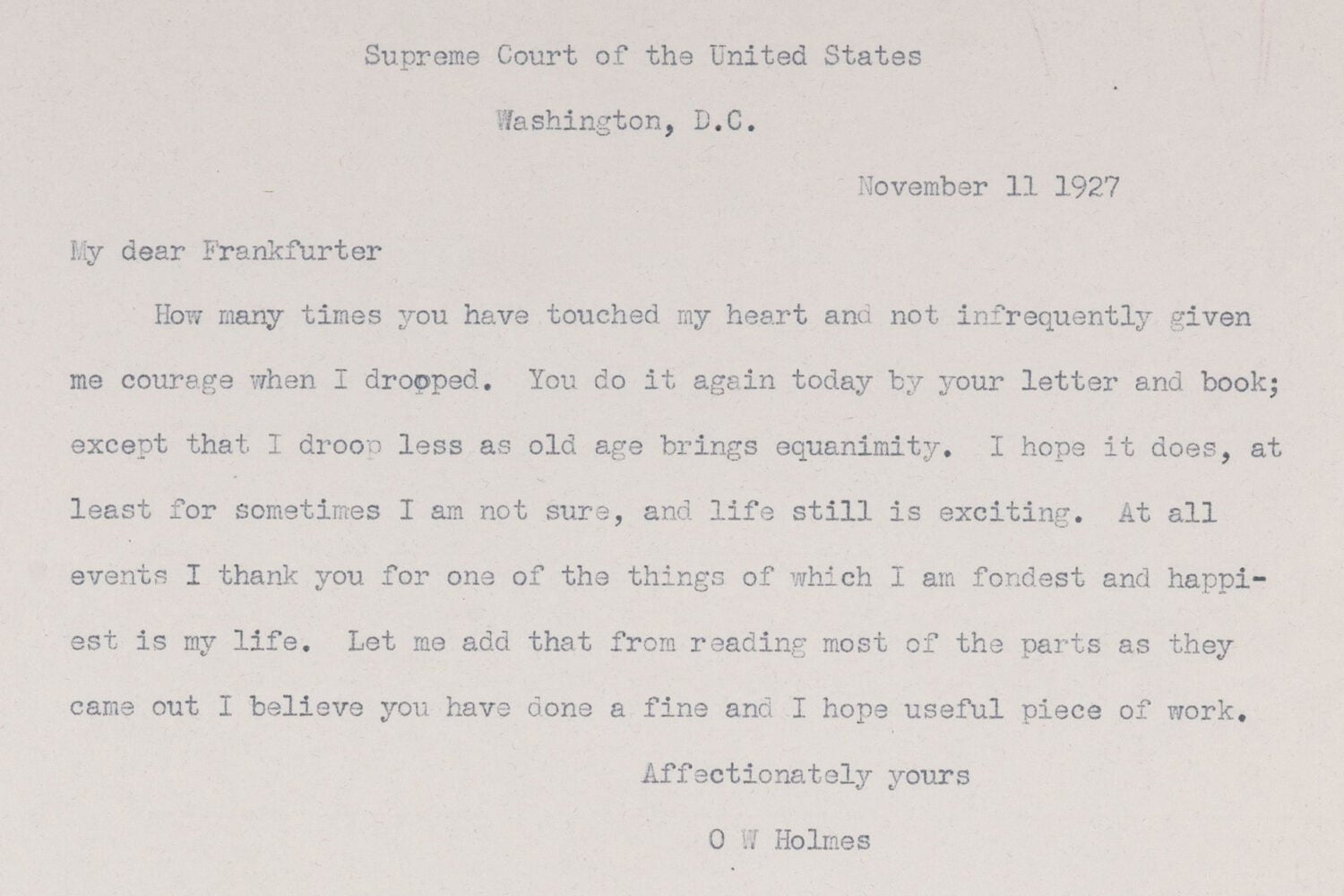 What is in the Modern Manuscripts Collection?
In 1964 U.S. Supreme Court Justice Felix Frankfurter wrote to Professor Alexander M. Bickel of the Yale Law School, "…all my private papers pertaining to my work as an Associate Justice are eventually to go into your keeping for ultimate permanent deposit in the Harvard Law School." These papers became the nucleus of the Harvard Law School Library's Modern Manuscript Collection.
This collection contains the papers of eminent nineteenth- and twentieth-century jurists, legal educators, and attorneys. Representative of the collection are the papers of:
In addition to these personal papers, the collection also includes the records of important law cases and selected organizations, such as:
The Modern Manuscripts also include over 440 small collections of individual letters and documents of personal papers or records relating to legal matters. Most of these date from the nineteenth and twentieth centuries.
Modern Manuscript Search Tools
The following tools can assist you in your research:
For preservation purposes, if a manuscript has been microfilmed or digitized (or if any facsimile is available), researchers must use the digital or microfilm copy.
How do I find out if a manuscript collection has been digitized?
A growing number of the Law School Library's Manuscript collections have been digitized, either in whole or in part, as a result of the Library's ongoing effort to preserve our collections and make them more accessible.