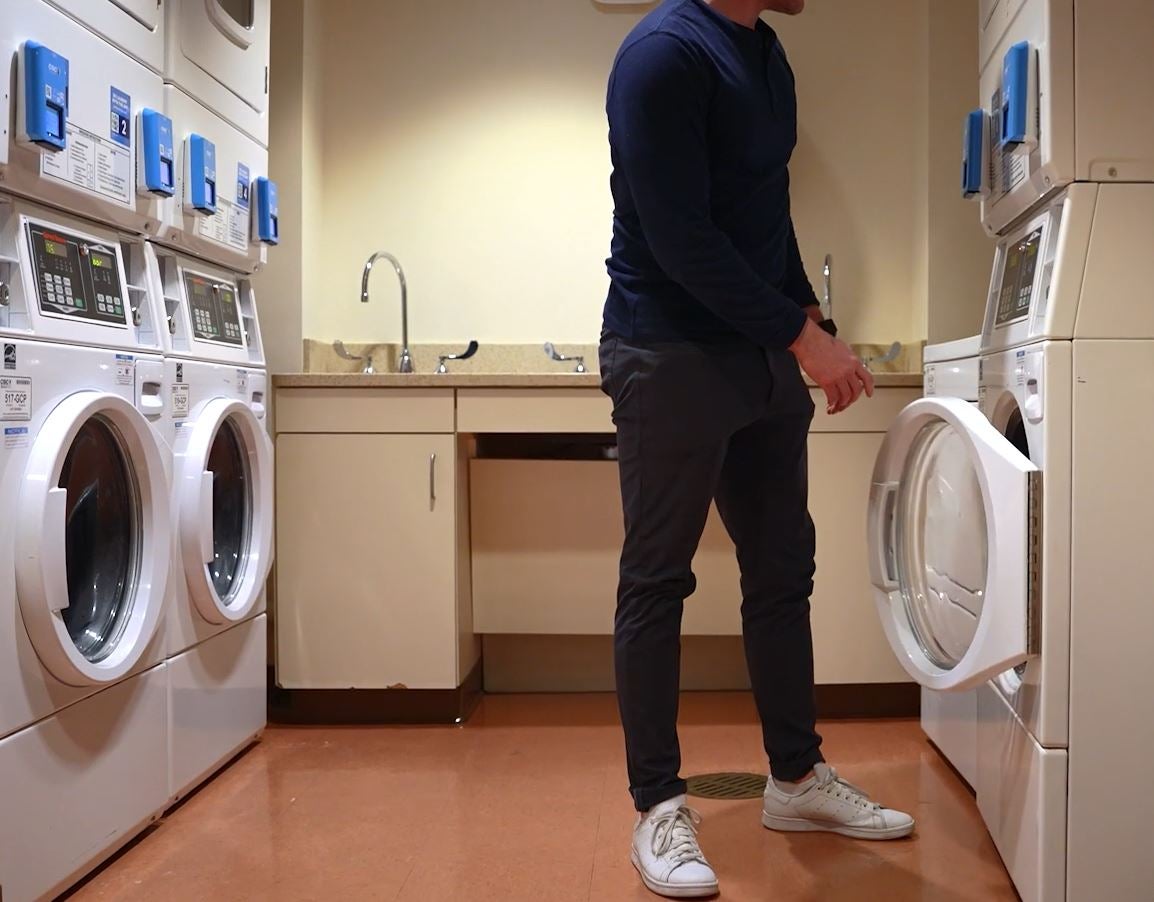 The HLS laundry rooms are managed by a third party vendor under a master University contract.
Laundry rooms are equipped with coin and credit card operated washing and drying machines. Laundry rooms include laundry equipment instruction signs and step stools. Items not supplied are: laundry soap, laundry softener, irons and ironing boards.
Laundry Locations
Gropius Complex – Basement of Dane Hall and Shaw Hall
Hastings Hall – Basement
1637 Mass Avenue – First floor
3 and 5 Mellen Street – Basement
North Hall – First floor
CSCPay Mobile
All laundry rooms on the HLS campus work with the CSCPay mobile application. When you download the applicaiton and create an account you will be awarded $5.00 in credit.
Laundry Notes
Please be courteous and mindful towards your fellow residents when using the laundry rooms and remember to:
Do not use bleach in the machines, as doing so may result in damaging laundry for the following machine user.
Do not overload or place bulky items in the machines, as that may result in needed service calls.
Promptly remove clothes from machines so other residents may use them.
Clean the lint collector basket from the dryer used.
And while we discourage removing someone else's laundry from the machines, if it must be done, do so with care and consideration.
Service Request
You can use the CSCPay mobile application on your phone to request a service call. You can also enter a request here.