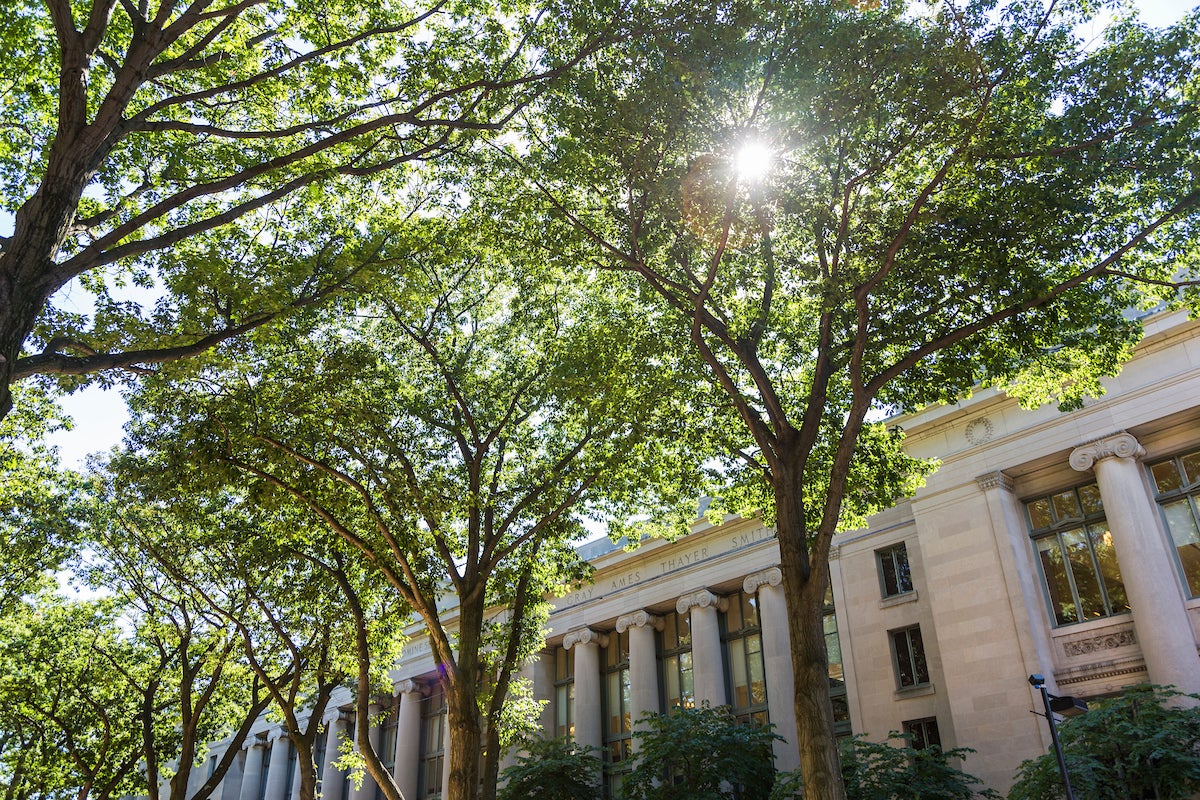 Each year the Graduate Program hosts some 30 to 35 Visiting Scholars and Visiting Researchers ("Visitors") from around the world. A Visiting Scholar is generally a Professor of Law at another institution; a Visiting Researcher is generally someone who is working towards a graduate degree or doing postgraduate work at another institution. In recent years our Visitors have included a Justice of the Supreme Court of Norway, a professor in a cyberlaw research institute at the University of Tokyo, the Director of the Graduate Programme in Law at Osgoode Hall Law School, and graduate students from all over the world.
The program provides Visitors access to Law School facilities (including the Law School's libraries as well as other libraries at Harvard University) so that they can conduct research on an approved topic while in residence. Visitors may audit Law School courses on a non-credit basis with the permission of the course instructor and the Registrar's Office. They may be able, from time to time, to consult with faculty members interested in their fields of study. The Graduate Program arranges a number of informal functions for Visitors at which they are able to present their work and meet each other as well as other members of the Law School community.
Visitors must be sponsored by a faculty member who is willing to act as an advisor to the proposed research project, and it is the responsibility of a prospective Visitor to contact appropriate faculty members and arrange for such sponsorship. Visitors do not have faculty status, nor do they have access to office space, telephones, or secretarial services. Please note that "Visiting Student" status is not available at Harvard Law School.
Because of the large number of applications we receive each year, the Graduate Program is unable to accommodate all those who express interest in visiting for research purposes. In selecting applicants for Visitor status, the Committee on Graduate Studies considers the applicant's background, field of interest, scholarly achievement, research proposal, availability of Harvard Law School faculty for consultation in the proposed research area, and English language proficiency. Applicants should have completed their basic legal studies with high academic standing.
Visitors normally are in residence at the Law School for either a semester or academic year. Normally, applications for stays of less than one semester will not be considered. Prospective applicants interested in gaining access to the Harvard Law School libraries for shorter periods should visit the Library Admission page or contact: access@law.harvard.edu or Library Access, Harvard Law School, Cambridge, MA 02138, USA. Prospective applicants interested in an affiliation with a specific research program at the Law School should contact the respective program directly for application information and procedures.
For further information about the application process, please see application information for the Visiting Scholar/Visiting Researcher program.