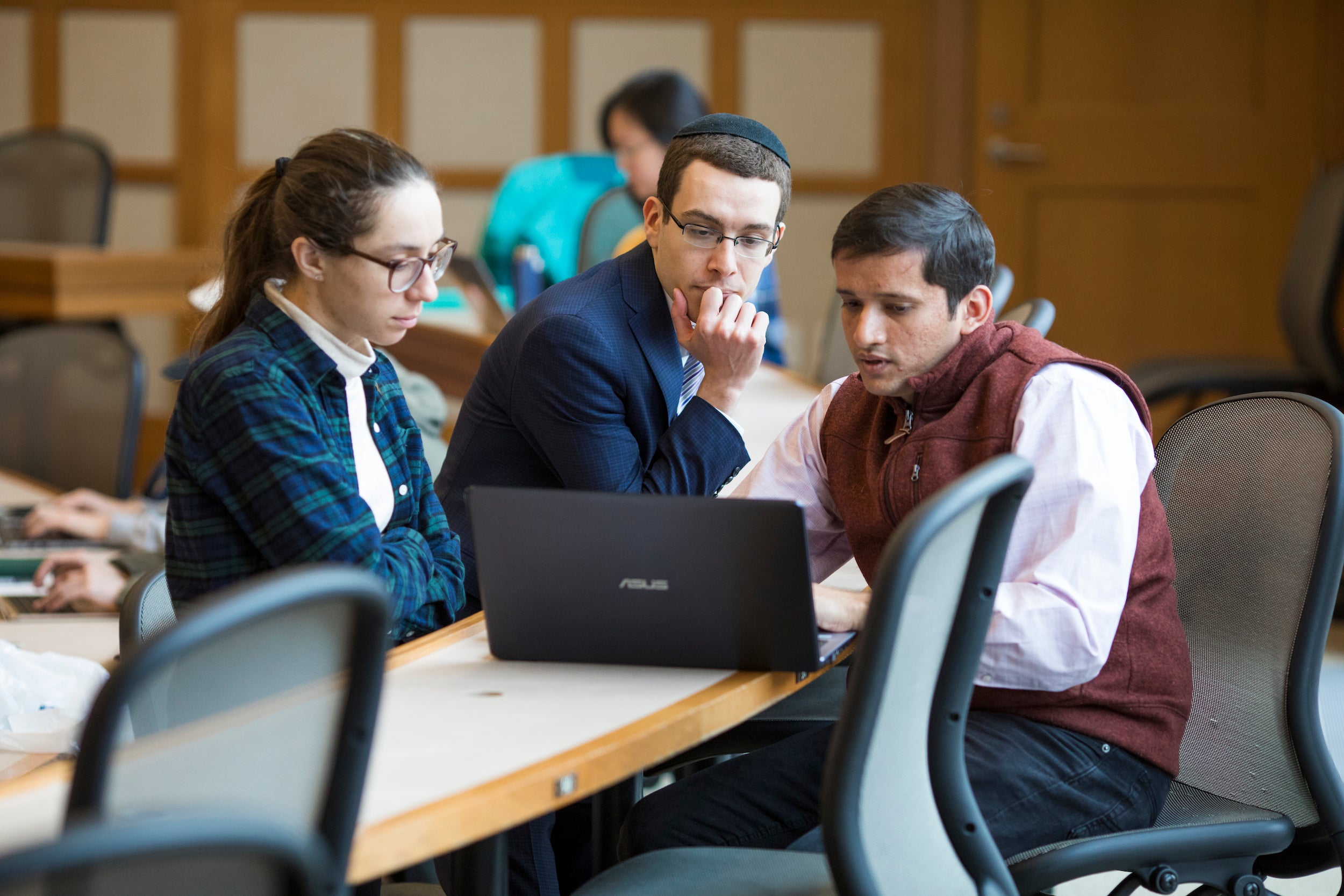 The LL.M. (Master of Laws) program is a one-year degree program that typically includes 180 students from some 70 countries.
The Graduate Program is interested in attracting intellectually curious and thoughtful candidates from a variety of legal systems and backgrounds and with various career plans. Harvard's LL.M. students include lawyers working in firms or NGOs, government officials, law professors, judges, diplomats, activists, doctoral students, business people, and others. The diversity of the participants in the LL.M. program contributes significantly to the educational experience of all students at the School.
Eligibility Requirements
To be considered for the LL.M. program, an applicant must have a J.D. (Juris Doctor) from an ABA-approved U.S. law school or a first law degree (J.D., LL.B. or the equivalent) from a foreign law school. Harvard Law School is rarely able to accept into its LL.M. program anyone who already holds (or is pursuing) an LL.M. from another law school in the United States.
Admissions Criteria
Admission to the LL.M. program is highly competitive. Each year approximately 1,600 applicants compete for around 180 places in the LL.M. program. Most applicants are fully qualified for the program, and the Committee on Graduate Studies must select from among a large number of candidates who have excellent credentials. In evaluating applications, the Committee takes into consideration the applicant's grades and rank in their law and other university studies, letters of recommendation, occupational interests, professional and personal accomplishments, and other factors, including the following:
For LL.M. Applicants from Abroad: The program is designed for intellectually curious and thoughtful candidates who come from a variety of legal systems and backgrounds and who have demonstrated an intent to return to their country to contribute to academia or the legal profession. We are equally interested in applicants pursuing careers in law teaching and research, government service, the judiciary, international organizations, non-governmental organizations and private practice. While we do not require work experience, we generally find that applicants who have had at least two years of work experience or further study beyond law school have a better sense of what they hope to accomplish during the LL.M. program. As a result, they often are able to submit stronger applications, and those who end up enrolling in the LL.M. program often find that their experience makes it easier for them to select courses and identify research topics, and in general get more out of their LL.M. year.
For LL.M. Applicants from the United States: The program is designed for graduates of U.S. law schools who have had at least two or three years of experience beyond law school and who have committed themselves to a career in law teaching. In the admissions process, the Committee focuses primarily on applicants who have excelled in their basic law school studies, who elicit strong letters of recommendation from law school teachers and others familiar with their work, and who have spent at least two years working as a law school teacher, judicial clerk, or practitioner in a public agency or private practice. Evidence of graduate education in a field other than law is also significant. Weight will be given to materials demonstrating the applicant's interest in, commitment to, and capability for a career in law teaching.