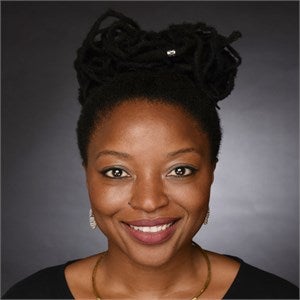 Faculty Chair, Adaptive Leadership: Lawyers Driving Change
Adjunct Lecturer in Public Policy, Harvard Kennedy School
Farayi Chipungu teaches Exercising Leadership: The Politics of Change. She also serves as faculty on several executive education programs at Harvard. In addition to teaching at the Kennedy School, Farayi works as a strategy consultant with McKinsey & Company a global management consulting firm where she works with leaders and teams across the public, private, and not-for-profit sectors to deliver large-scale performance transformation programs. Some of her recent projects include restructuring a national primary health care system, redesigning performance management systems of a 20,000-person multi-national bank to improve employee alignment with management's strategic goals, and performing diagnostics to identify and build functional and leadership capability gaps in a multi-year organizational transformation project.
In addition to this work, Farayi's experience also includes five years of practice as a corporate lawyer in England and Australia and time spent with Cambridge Leadership Associates, a New York-based firm which specializes in delivering transformational programs centered around the adaptive leadership framework. Farayi has degrees in Arts and Law from Monash University in Australia and is also a graduate of the Kennedy School where she completed her MPA.