Elizabeth Papp Kamali
Austin Wakeman Scott Professor of Law
Deputy Dean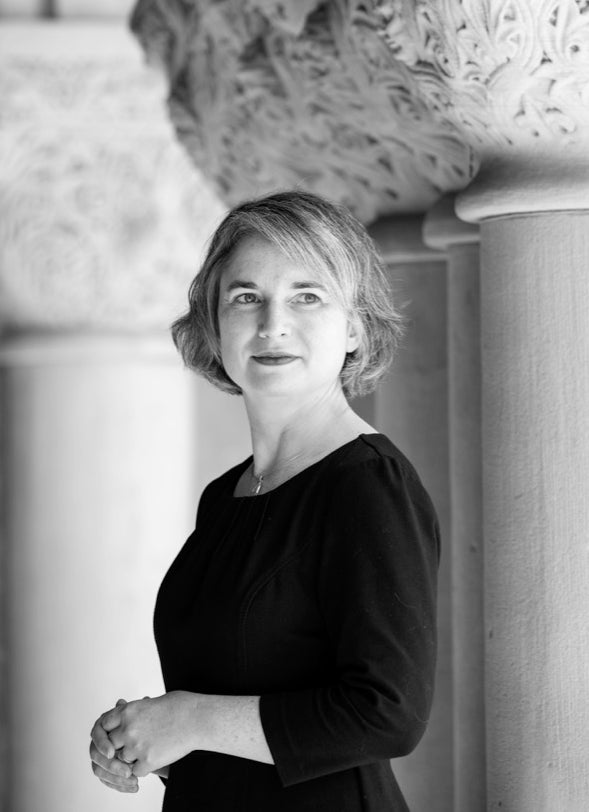 Elizabeth Papp Kamali is a Professor of Law at Harvard Law School, where she teaches criminal law and English legal history. Professor Kamali's research focuses on the medieval English common law and the history of criminal law, with a particular interest in the early criminal trial jury. Her current projects include studies of doubt and proof in thirteenth- and fourteenth-century English law, medieval understandings of the effect of intoxication on legal responsibility, and the influence of Roman- and canon-law ideas on the early development of the common law. She recently published Felony and the Guilty Mind in Medieval England with the Studies in Legal History series at Cambridge University Press.
Professor Kamali completed her PhD in History at the University of Michigan. She received an A.B. magna cum laude from Harvard College and a J.D. magna cum laude from Harvard Law School. Between college and law school, she worked at Orion Consultants, where she advised Wall Street broker/dealers on their relationships with institutional investors, and volunteered as a Court-Appointed Special Advocate (CASA) for children in foster care.
Education
A.B. Harvard College, 1997
J.D. Harvard Law School, 2007
Ph.D. University of Michigan, 2015
Representative Publications
Favorite

Elizabeth Papp Kamali,

Trial by Ordeal by Jury in Medieval England, or Saints and Sinners in Literature and Law

,

in

Emotion, Violence, Vengeance and Law in the Middle Ages: Essays in Honour of William Ian Miller

49 (Kate Gilbert & Stephen D. White eds., 2018).

Favorite

Elizabeth Papp Kamali & Thomas A. Green,

A Crossroads in Criminal Procedure: The Assumptions Underlying England's Adoption of Trial by Jury for Crime

,

in

Law and Society in Later Medieval England and Ireland: Essays in Honour of Paul Brand

51 (Travis Baker ed., 2018).
Elizabeth Papp Kamali,

Teresa Phipps

, Medieval Women and Urban Justice: Commerce, Crime and Community in England, 1300-1500, 97

Speculum

237 (2022) (book review).