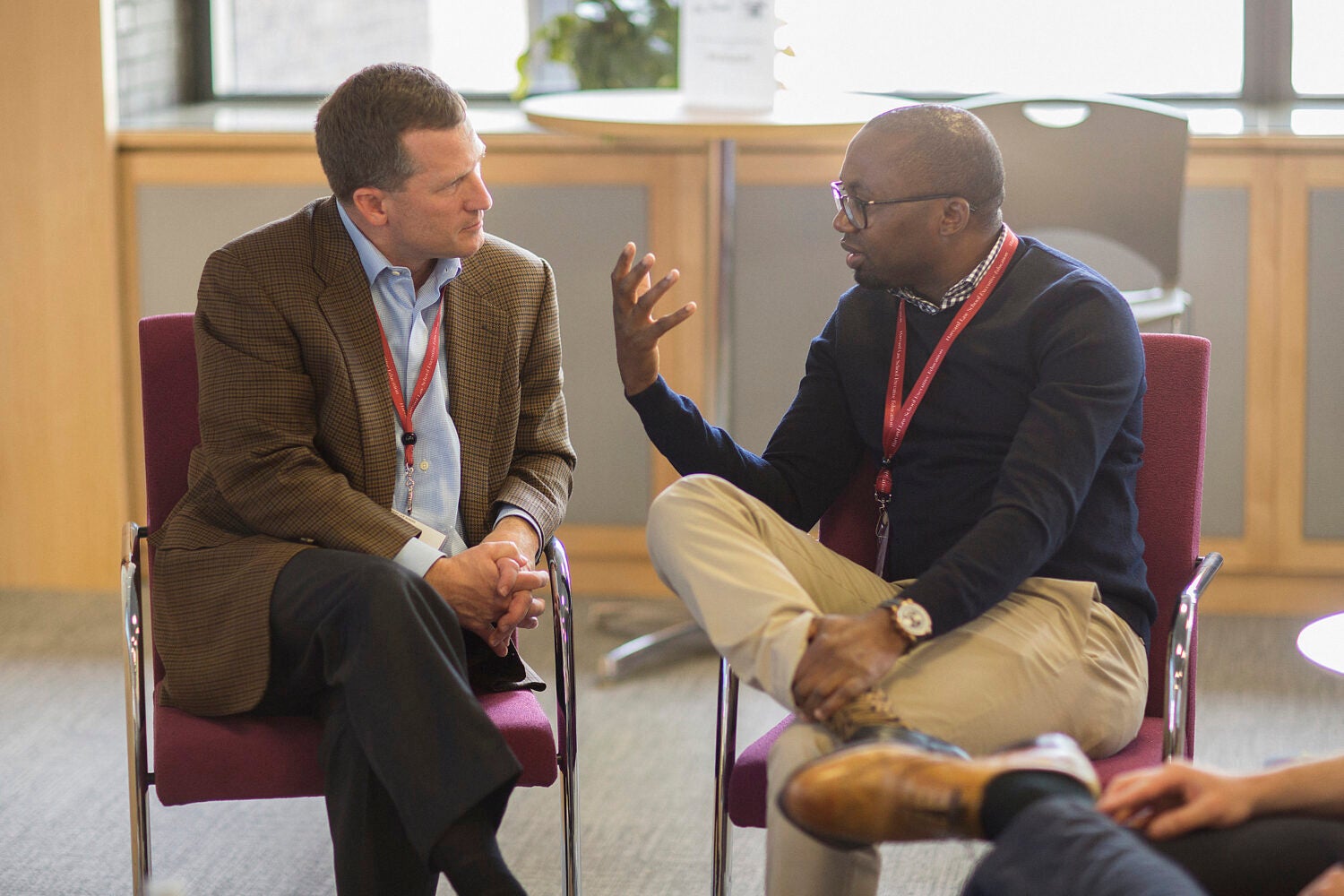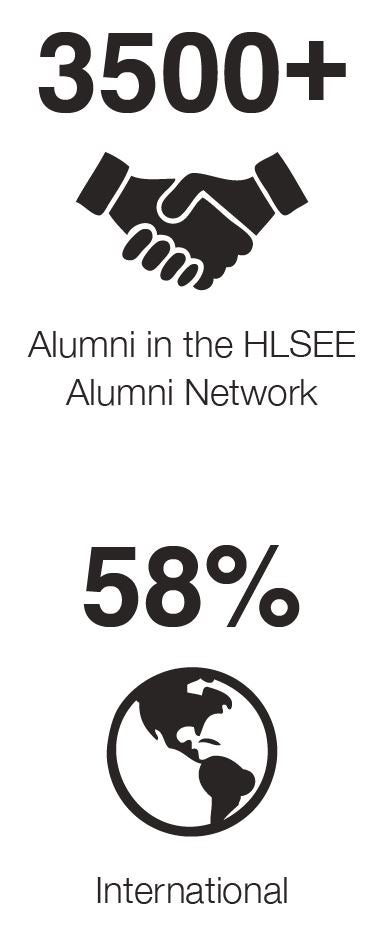 The HLSEE Alumni Network
Your learning and connections continue even after you've left the classroom. Comprised of alumni from our residential programs, the HLSEE Alumni Network is a rich resource for building new connections and strengthening those formed during the program. In addition, alumni receive a host of benefits, including exclusive invitations to events, access to case studies and more.
Connect on LinkedIn

Join the Alumni Network→
Reconnect with classmates and meet with other alumni. Start discussions, register for alumni events, and get updates on the latest research.
Alumni Benefits
An invaluable benefit to all past participants of our residential programs, the Alumni Network provides such resources as:
Quarterly newsletter containing program updates and the latest from our faculty.
Exclusive invitations to reunions and special events.
Updates on the latest developments in legal practice and new research.
Access to the private LinkedIn group for group discussions, shared knowledge, and resources.
Keep in touch
Share Your Story
We want to hear from you! Whether it's a success or a continued challenge, we want to know what aspects of our program were most beneficial and what you want to learn about more. We're always looking for alumni news to share in our alumni newsletter, as well as unique stories to serve as a future case studies. You can always share at large in our private LinkedIn group. It's a great place to share successes and get feedback from your peers.
Update your Contact Information
Never miss an update! We're offering new programs and exclusive HLS Executive Education alumni events all the time. Keep us updated with your current contact information, so you know when we're offering an event perfect for you or your firm.