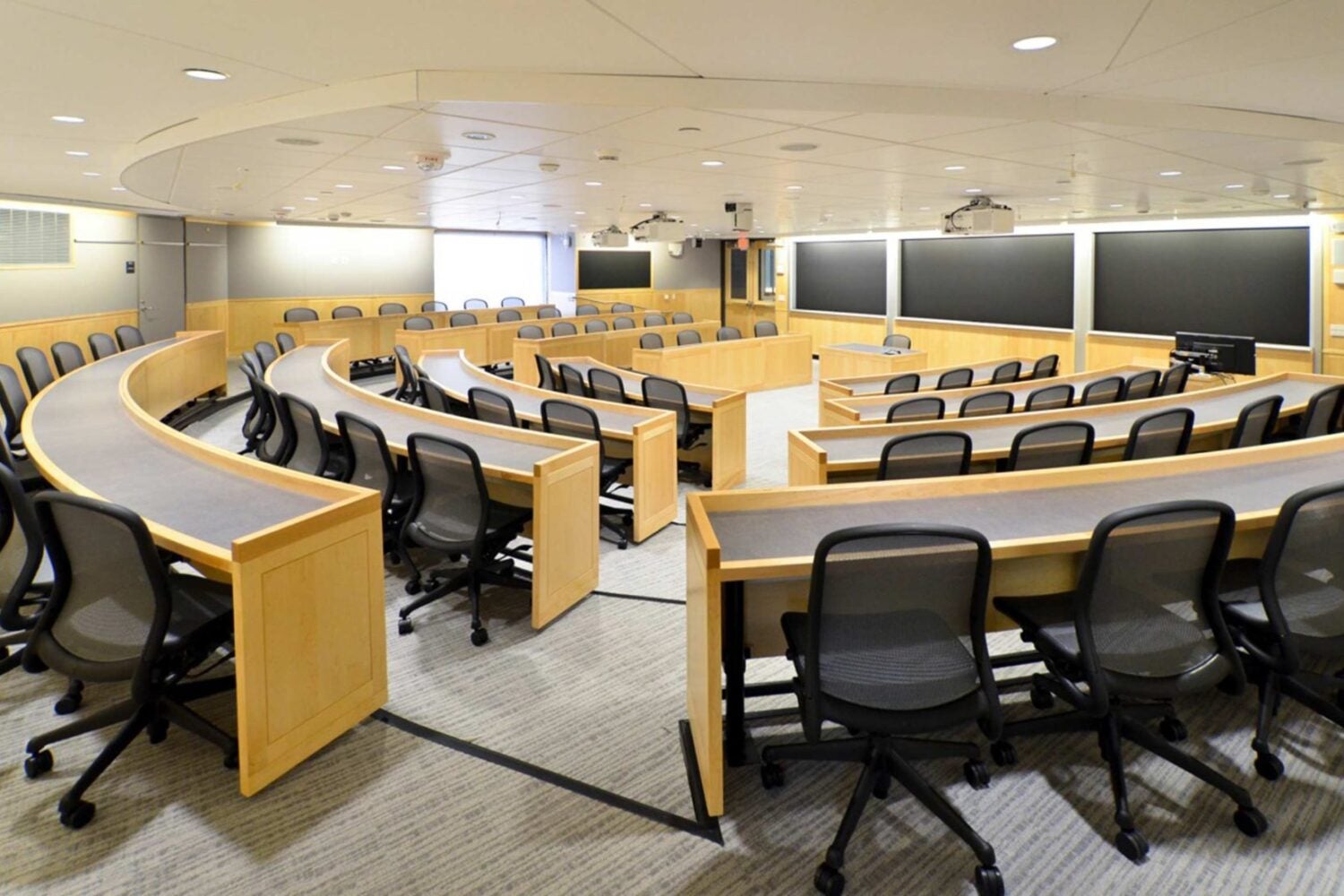 Our origins and approach
Formal law school education typically ends with the award of the law degree required for a newly-minted lawyer to begin practice. Yet, in many ways, this initial credential marks the start of several more important phases of training and professional growth. Across the arc of their careers, lawyers advance by building their technical legal skills, professional skills, and networks. Step by step, they are challenged by increasingly complex leadership roles and responsibilities, and are called upon to exercise new skills to lead in their organizations, their profession, and their communities.
Harvard Law School launched HLS Executive Education in 2007 to help lawyers from around the world meet these challenges. To great acclaim, we have adapted the executive education model of leadership development to meet the unique needs of lawyers and legal organizations. We rapidly prepare participants to apply leadership and business principles to the difficult, daily challenges they face in serving clients and leading within their organizations. Because we work with highly-tailored, real world case studies, our interactive case method greatly enhances participants' ability to remember and apply what they have discussed and debated. Participants study, engage, and learn (as much from each other as from our faculty) and significantly grow their professional networks through the close ties they form with their classmates from around the world. Our programs result in classroom experiences of enduring value and impact.
Our mission
HLS Executive Education is dedicated to:
Developing lawyers as leaders to strengthen the legal profession and make a difference in the world,
Incubating innovative approaches to lawyer and law student development and education, and
Helping leaders and professionals globally to make a difference by truly understanding the legal frameworks and context in which they act.
Learn about the program experience →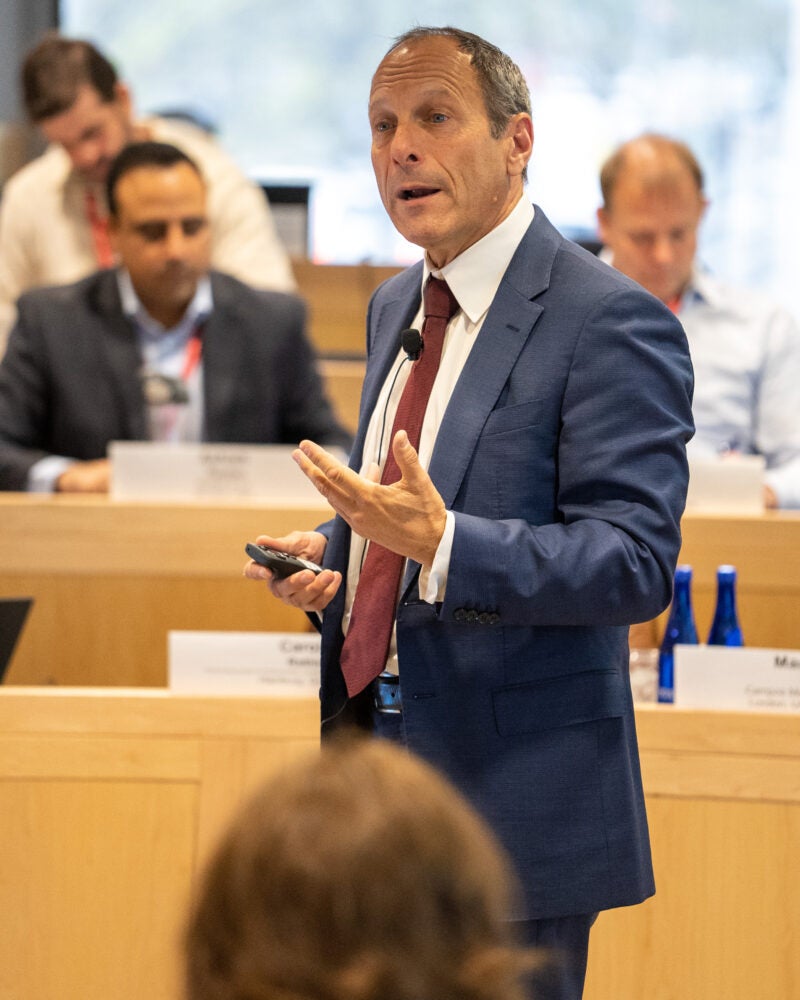 Animating Strategy for Lawyers
When law schools prepare students for the profession, they are often missing a key ingredient: strategy. Professional development, particularly through university executive education programs, has stepped in where law schools and traditional law firm and corporate and government legal department training has lagged.
"The earlier you start to understand how to think strategically, the better you'll be positioned to add value wherever you are in the supply chain of legal services."
Scott Westfahl
Faculty Director
Harvard Law School Executive Education
---
Commitment to Diversity
As part of our mission to strengthen the legal profession, we design all of our programs, custom and open-enrollment, to foster inclusivity and diversity. We are dedicated to providing programs that challenge leaders to explore, analyze, and overcome obstacles to diversity in the legal profession. As the needs of clients become increasingly diverse, lawyers and firms must value diverse solutions. Leveraging the differing strengths of fellow team members is a crucial part of that. We believe that the best teams are those that not only value diversity, but embody it.
Not only does our content address these concepts, but we build our participant cohorts with intention. Our programs welcome participants from around the world, who bring differing perspectives and experiences. Through the sharing of these global perspectives, our participants leave with new insight to apply within the context of their own practice.
Programs and Projects
Listed are some of our diversity initiatives:
In addition to our own programming, we are committed to supporting those organizations that strive to reshape the landscape of the legal profession to one that provides equal access and opportunity to all. We hope to provide valuable frameworks, developed through research and case studies, that will support those organizations in fulfilling their goals.
Listed are some of the organizations with whom we have worked:
American Bar Association – Summit on the Future of Women in the Legal Profession
The Leadership Council on Legal Diversity (LCLD) – Annual Leadership Summit
Diversity Lab – Diversity in Law Hackathon
The Purple Campaign – #MeToo, Now What
News from Harvard Law Today