What's Wrong with Legal Journalism?
April 3, 2023
6:00 pm - 7:00 pm
This event has passed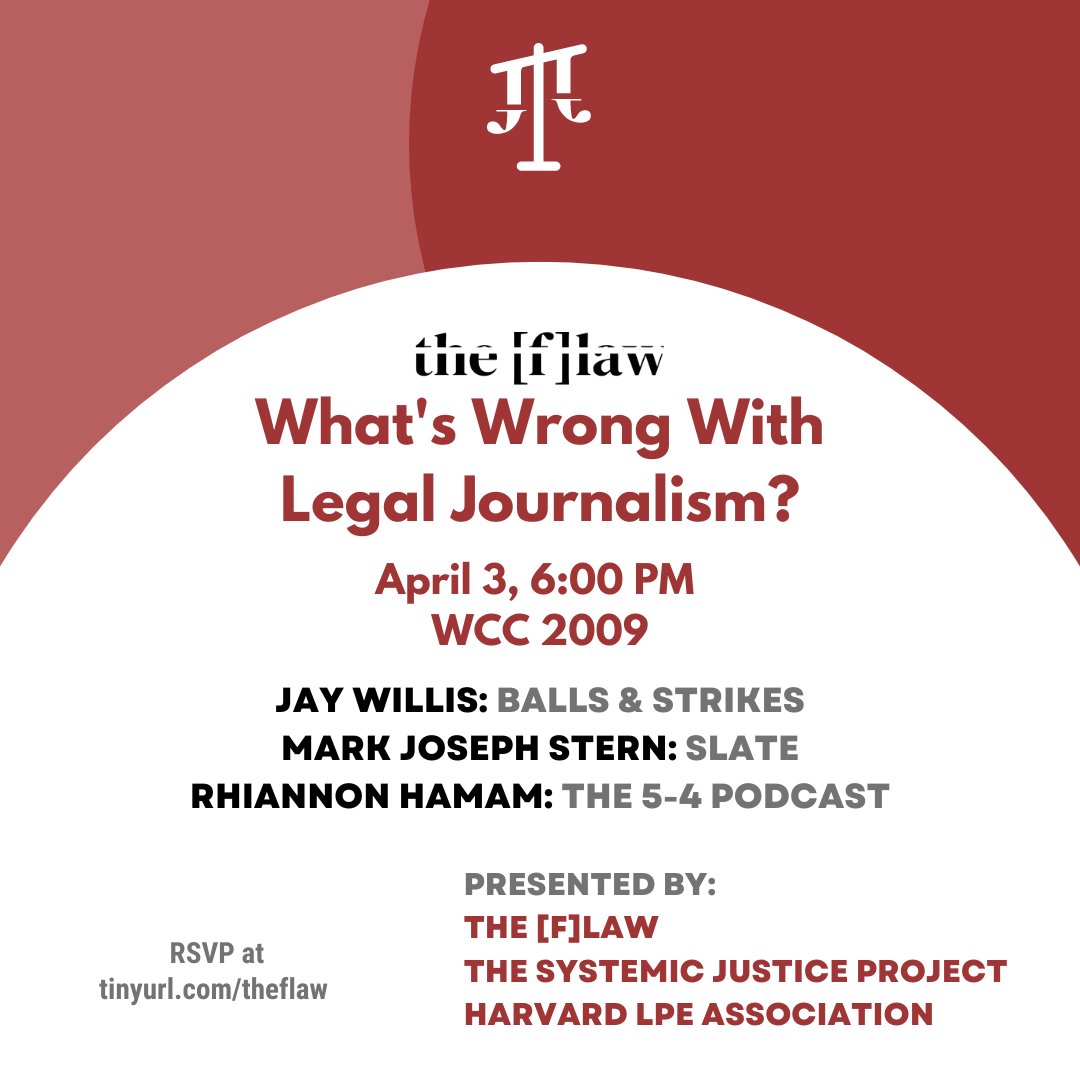 Come hear:
JAY WILLIS (Balls & Strikes)
MARK JOSEPH STERN (Slate)
RHIANNON HAMAM (5-4 Podcast)
April 3, 6:00 PM WCC 2009
The roundtable discussion will examine the state of legal journalism and how current law students can make a difference. Come meet current members of The [F]law (theflaw.org). With a focus on Corporate Law and Power, Social Problems, and Systemic Injustices, The [F]law offers a platform for those who want to make a real impact in legal journalism. Don't miss this chance to engage with some of the most insightful minds in the field!
Dinner will be provided.
RSVP here: tinyurl.com/theflaw
Co-Sponsored by The [F]law, The Systemic Justice Project, and Harvard LPE Association
Add to Calendar
April 3, 2023, 6:00 pm - 7:00 pm