Tricks are for Kids: The Dark Side of Children's Gaming Apps
March 7, 2023
12:15 pm - 1:15 pm
This event has passed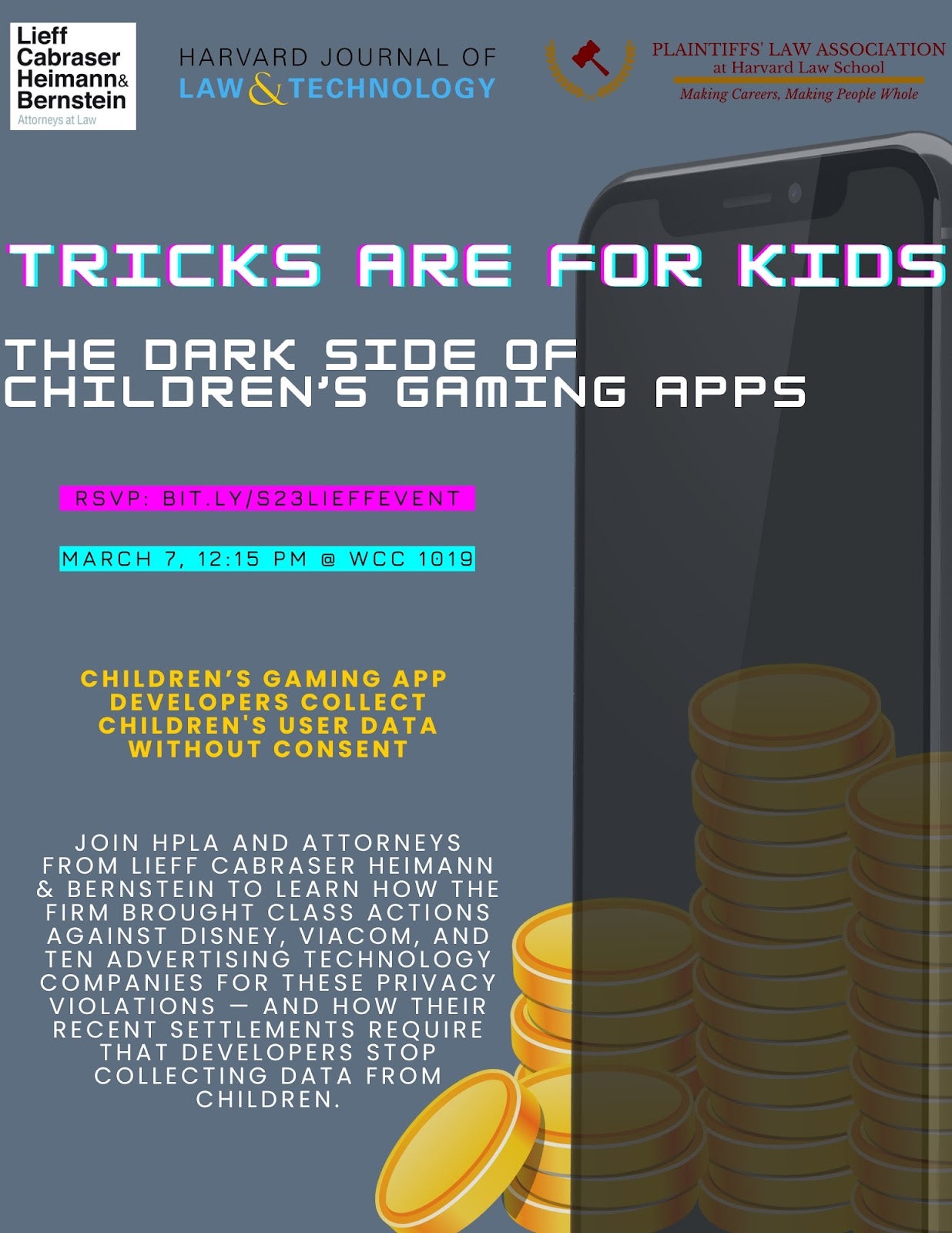 A six-year-old's $16,000 spending spree on in-app purchases for a mobile game recently made headlines. Children are often pushed into purchases by targeted ads, informed by user data that developers of children's gaming apps collect without consent.
Join HPLA and attorneys from Lieff Cabraser Heimann & Bernstein to learn how the firm brought class actions against Disney, Viacom, and ten advertising technology companies for these privacy violations — and how their recent settlements promise to "reshape the children's app market" by requiring that developers stop collecting data from children.
Chipotle burritos provided. RSVP at http://bit.ly/S23LieffEvent.
Add to Calendar
March 7, 2023, 12:15 pm - 1:15 pm