The Future of the Internet Summit Livestream featuring President Obama
October 18, 2023
12:00 pm - 2:00 pm
This event has passed
WCC; 2036 Milstein East ABC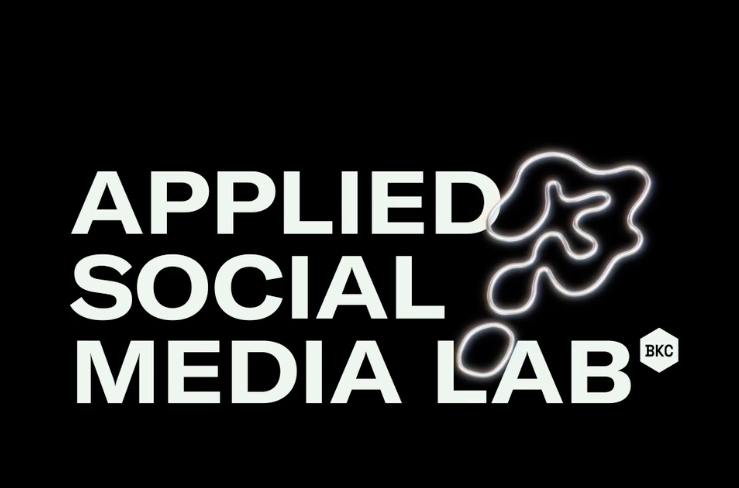 Join community members to watch a livestream of the event in Milstein East. If you aren't able to watch on campus, watch the livestream on the website.
The Berkman Klein Center and Harvard Law School are excited to announce the Future of the Internet Summit to celebrate the launch of The Applied Social Media Lab. The Lab is a first-of-its-kind university hub for technologists and practitioners to reimagine, rebuild, and reboot social media to serve the public good.
This event will include President Barack Obama returning to Harvard for a conversation with BKC Faculty Director Jonathan Zittrain and leading technologists who have been at the center of the tumultuous social media landscape and have since dedicated their work to serving the public interest. President Obama and Professor Zittrain will be joined by Yoel Roth (former Twitter Head of Trust and Safety), Tracy Chou (Block Party CEO), and Kasia Chmielinski (Data Nutrition Project Co-founder).
The day will also feature conversations with industry leaders Nabiha Syed (CEO of the Mark Up) and DJ Patil (General Partner at GreatPoint Ventures and former White House Chief Data Scientist) and key Harvard faculty members working on leading projects to address social media's biggest challenges, including ASML co-director James Mickens (Gordon McKay Professor of Computer Science at the Harvard School of Engineering and Applied Science), Latanya Sweeney (Daniel Paul Professor of the Practice of Government and Technology at the Harvard Kennedy School and Director of the Public Interest Tech Lab), Lawrence Lessig (Roy L. Furman Professor of Law at Harvard Law School), Martha Minow (300th Anniversary University Professor at Harvard Law School), and Nancy Gibbs (Edward R. Murrow Professor of Practice of Press, Politics, and Public Policy and Director of the Shorenstein Center).
Add to Calendar
October 18, 2023, 12:00 pm - 2:00 pm