Reviewing DC Oral Arguments on the Clean Car Rules
September 26, 2023
12:30 pm - 1:30 pm
This event has passed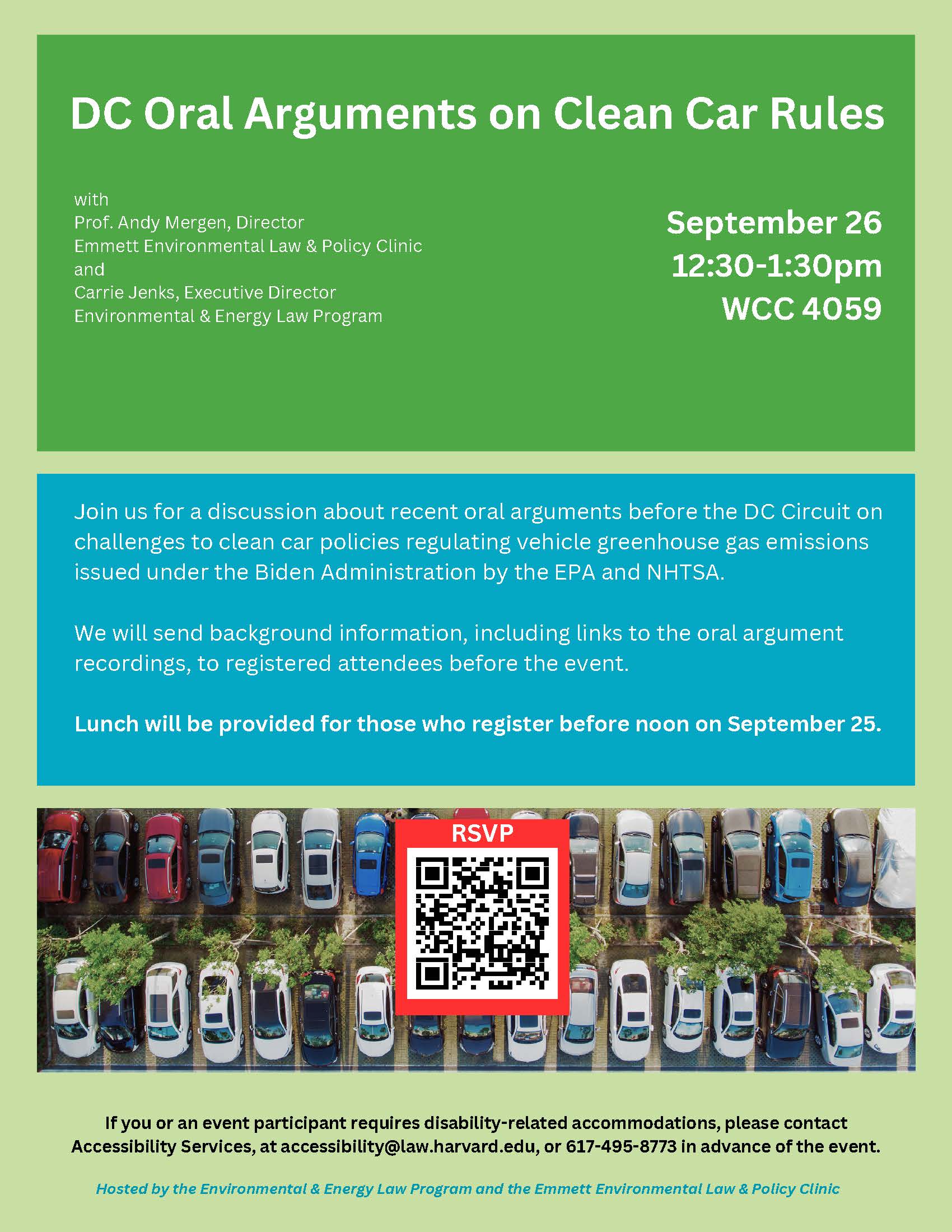 Join Prof. Andy Mergen, Director, Emmett Environmental Law & Policy Clinic and Carrie Jenks, Executive Director, Environmental & Energy Law Program, for a discussion about recent oral arguments before the DC Circuit on challenges to clean car policies regulating vehicle greenhouse gas emissions issued under the Biden Administration by the EPA and NHTSA.
Petitioner states have challenged the regulations arguing that they trigger review under the major questions doctrine and violate the Administrative Procedure Act, among other arguments.
For more information on the clean cars regulations, see EELP's resources.
EELP will send additional information on the cases, including links to the oral argument recordings, to registered attendees before the event.
Lunch will be provided for those who register before noon on September 25. RSVP at https://forms.gle/2ZGSDwKhEDPWio6N7.
Add to Calendar
September 26, 2023, 12:30 pm - 1:30 pm