Regulating AI: A Sisyphean Task?
November 1, 2023
9:30 am - 10:30 am
This event has passed
Lewis Hall, 5th floor at the Berkman Klein Center's Multi-Purpose Room 515
1557 Massachusetts Avenue
Cambridge, MA 02138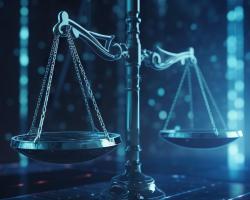 Join us on November 1st for a breakfast talk about the future of AI regulation from a transatlantic perspective at the Berkman Klein Center for Internet and Society!
As regulators make a move to supervise emerging AI technologies, the question inevitably emerges of whether we've embarked on a Sisyphean task. Should we be regulating the technology itself? Or might it be better instead to design governance frameworks within which AI will operate? This event will explore these questions from a regulatory perspective. It will also discuss the policy challenges associated with AI regulation, considering the broader political framework in which regulatory attempts operate. As regulatory initiatives emerge worldwide, such as through the European Union's "AI Act", or the US' anticipated AI Executive Order, this event will compare and contrast the merits of these actions. Breakfast will be served following the event.
Breakfast will be provided.
Add to Calendar
November 1, 2023, 9:30 am - 10:30 am