Reassessing Enforcement: Strengthening Compliance with International Law
March 24, 2023
9:30 am - 7:00 pm
This event has passed
WCC; 2036 Milstein East BC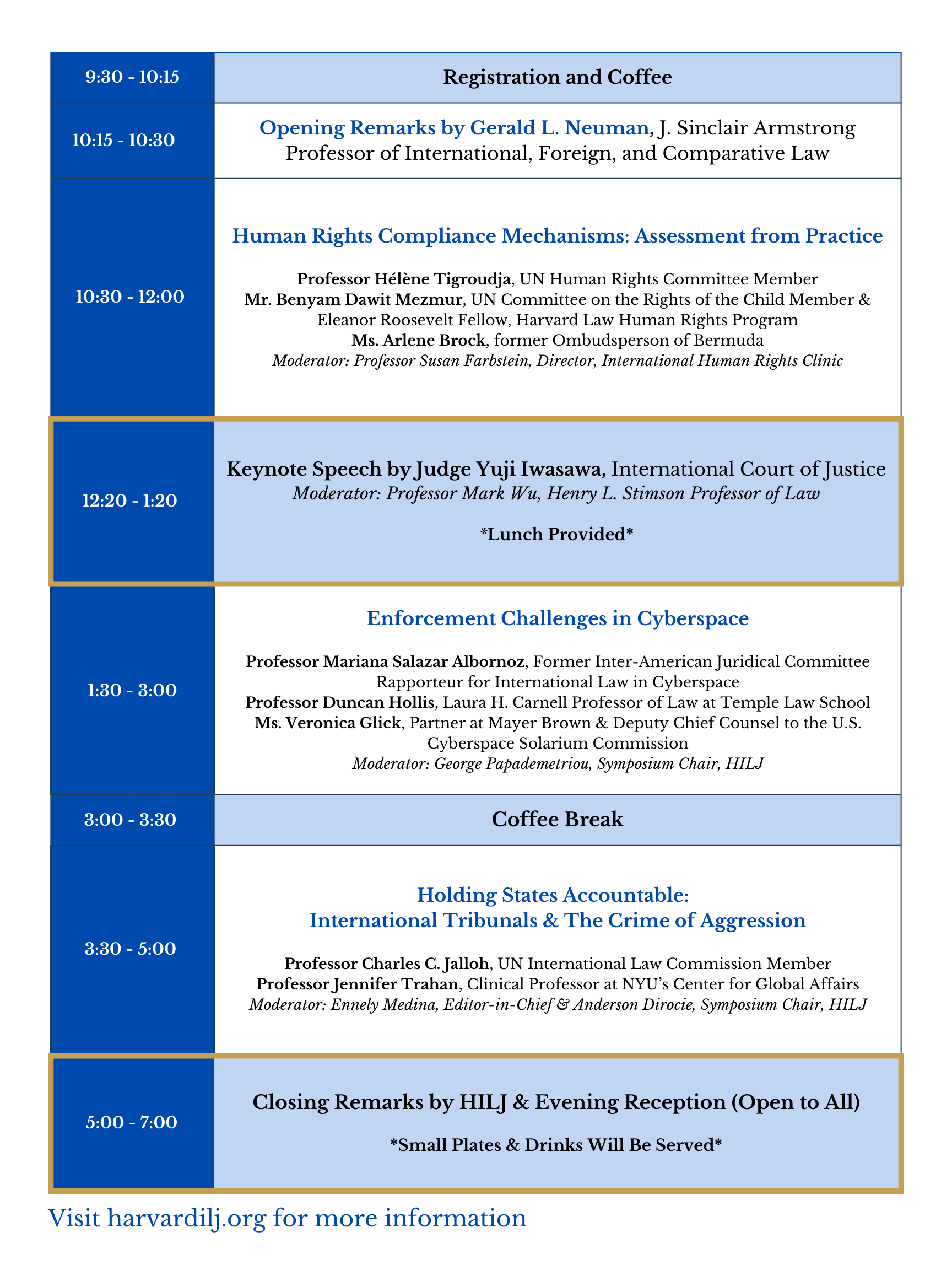 The Harvard International Law Journal invites you to our 2023 Symposium, "Reassessing Enforcement: Strengthening Compliance with International Law," happening this Friday, March 24th!
H.E. Judge Yuji Iwasawa (International Court of Justice) will give the Keynote Speech during the lunch hour (12:20pm-1:20pm, lunch provided). We will also have our ILJ Evening Reception at 5:00pm after the Symposium. Everyone is invited to join us for drinks and heavy hors d'oeuvres as we celebrate the publication of Vol. 64.1 and network with Judge Iwasawa and our great lineup of panelists.
Please register at tinyurl.com/ILJregister to secure your spot!
Add to Calendar
March 24, 2023, 9:30 am - 7:00 pm