Q&A with Federica Mogherini and Mark Wu: EU-US Transatlantic Relations: Are we heading towards a stronger partnership?
March 9, 2023
12:30 pm - 1:20 pm
This event has passed
WCC 1015
1585 Massachusetts Avenue
Cambridge, MA 02138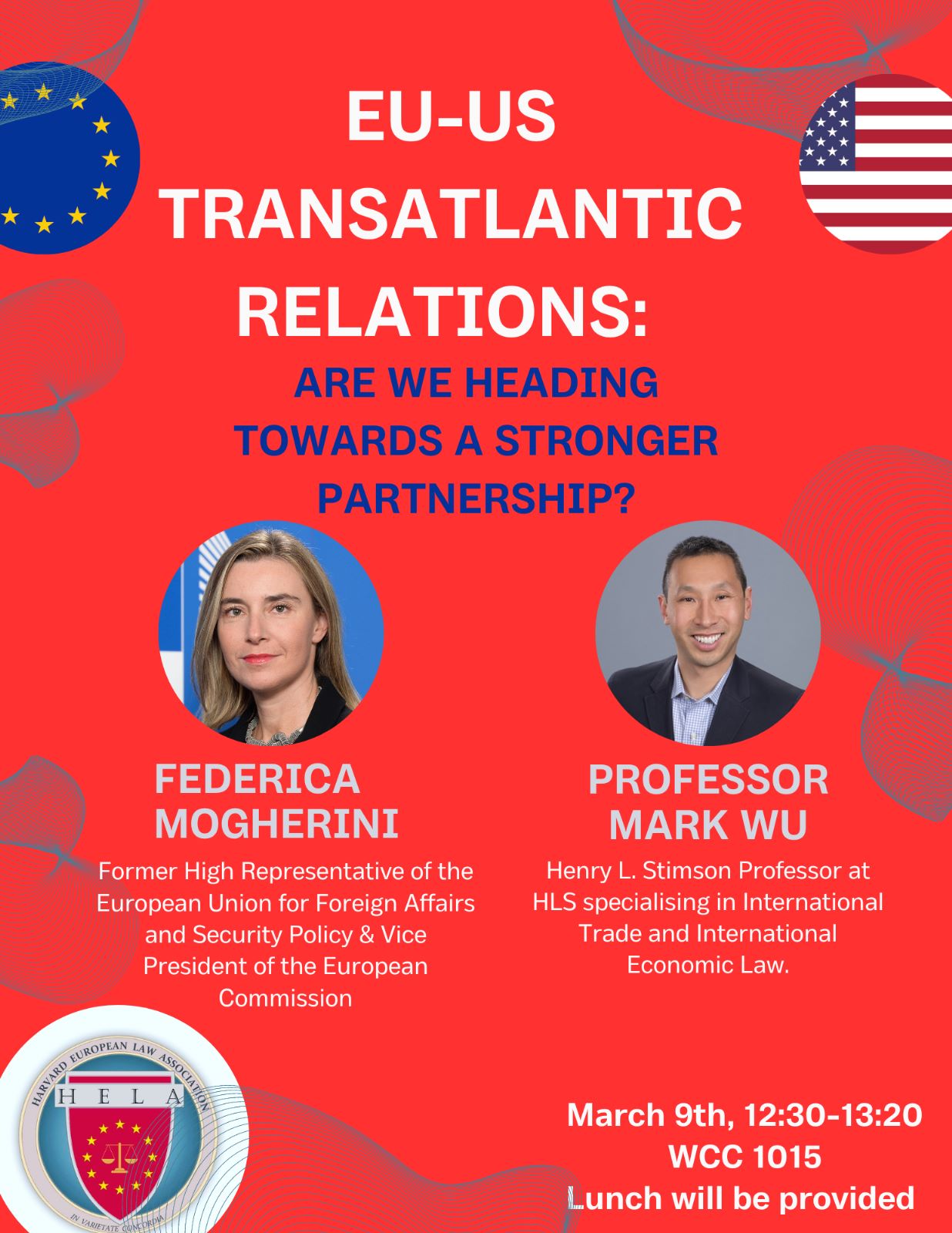 Join the Harvard European Law Association for a Q&A with Federica Mogherini and Mark Wu on the transatlantic relations between the EU and the US.
Federica Mogherini was the former EU High Representative for Foreign Affairs and Security Policy and Vice-President of the European Commission (2014-2019). Since September 2020, she is the Rector of the College of Europe and Director of the Pilot Programme of the European Diplomatic Academy, implemented by the College of Europe (since August 2022).
Mark Wu is the Henry L. Stimson Professor at Harvard Law School, where he specializes in international trade and international economic law. His writings cover a broad range of topics, including the impact of emerging economies on global governance, digital technologies, trade remedies, environment, and foreign investment.
If there is any question you are particularly interested in bringing to the debate, please fill-in this form.
This event has been sponsored by the Center of European Studies at Harvard.
We look forward to seeing you at the event. Lunch will be served!
Add to Calendar
March 9, 2023, 12:30 pm - 1:20 pm