Navigating Banking & Finance Careers with HALB and Prof. Bosiljevac
October 3, 2023
12:30 pm - 1:15 pm
This event has passed
Pound Hall; 102 Classroom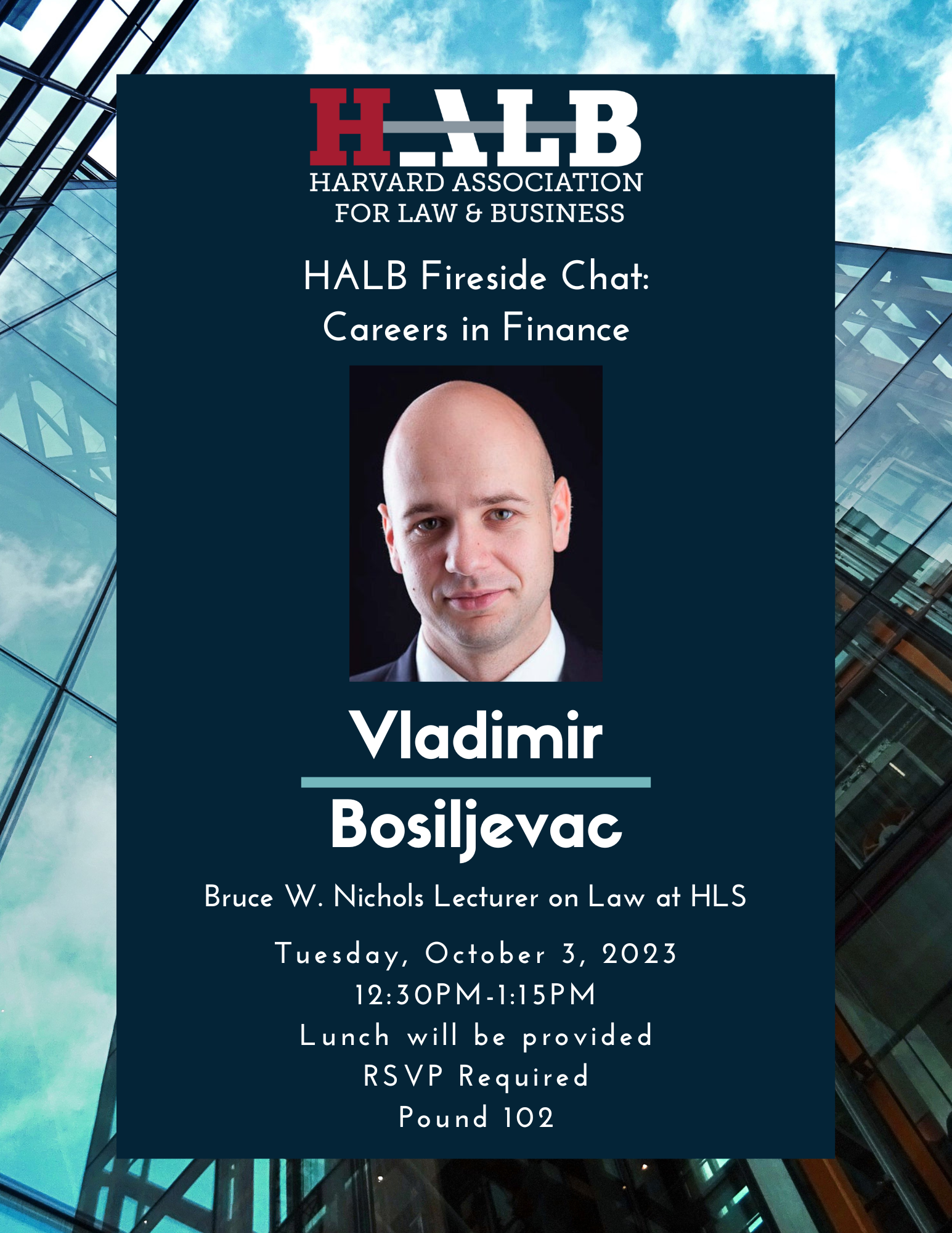 Join HALB for an interactive discussion on J.D.-advantaged careers in finance, with HALB Alumnus Professor Vladimir Bosiljevac and current HALB members pursuing finance careers. We will discuss the alternative career paths available to HLS students, what they offer relative to big law careers, and when and how to pursue them.
In addition to his teaching at Harvard, Prof. Bosiljevac founded and runs an investment management platform for family offices in London. He has also worked as a financial advisor and consultant for clients across sectors and geographies. Prior to coming to Harvard in 2007, he worked in investment banking, private equity and the corporate sector. While at HLS, he was also a member of the HALB board!
Please RSVP here. Lunch will be provided.
Add to Calendar
October 3, 2023, 12:30 pm - 1:15 pm