Mastering Money w/ Norm Champ
February 2, 2023
12:30 pm - 1:30 pm
This event has passed
Recurring
Langdell Hall; 232/233 Langdell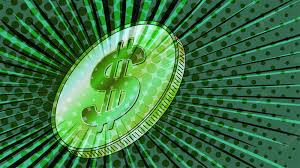 What is your relationship to money? Are you a saver or a spender? Do you think and plan for the future or look away, thinking you'll get to it later? Have you ever made or followed a budget? HLS Beyond has invited Norm Champ (JD '89), partner at Kirkland and Ellis, former Director of the Division of Investment Management of the SEC and HLS lecturer, to help you become the Spending Governor of your own life. In a three part series you will do a self analysis of your financial profile, create and learn how to keep a budget that suits your current and future life circumstances, and start planning for your future with simple tools you can access now. If you're someone who has always wanted and needed to do this, but just never seem to have the time, join us over the course of three weeks at lunchtime.  In the words of Norm Champ, "People who are financially secure mastered money by accepting a simple hard truth: you must take charge of building your own balance sheet."
Take your first steps with this HLS Beyond series:
Feb 2: Mastering Money: Tools for Personal Assessment – What's YOUR financial Profile?
Feb 9th: Mastering Money: Creating a Personal Budget – Let's Do It!
Feb 16th: Mastering Money: Savings, Debt, and Investing – The Role of Money in your Life Cycle
Register for one or all sessions in this series Here
All registered students will receive a free copy of Norm's book Mastering Money
Lunch will be served.
Add to Calendar
February 2, 2023, 12:30 pm - 1:30 pm