Legal Services Center of Harvard Law School Open House On Campus!
March 21, 2023
12:30 pm - 1:30 pm
This event has passed
WCC; 2036 Milstein East A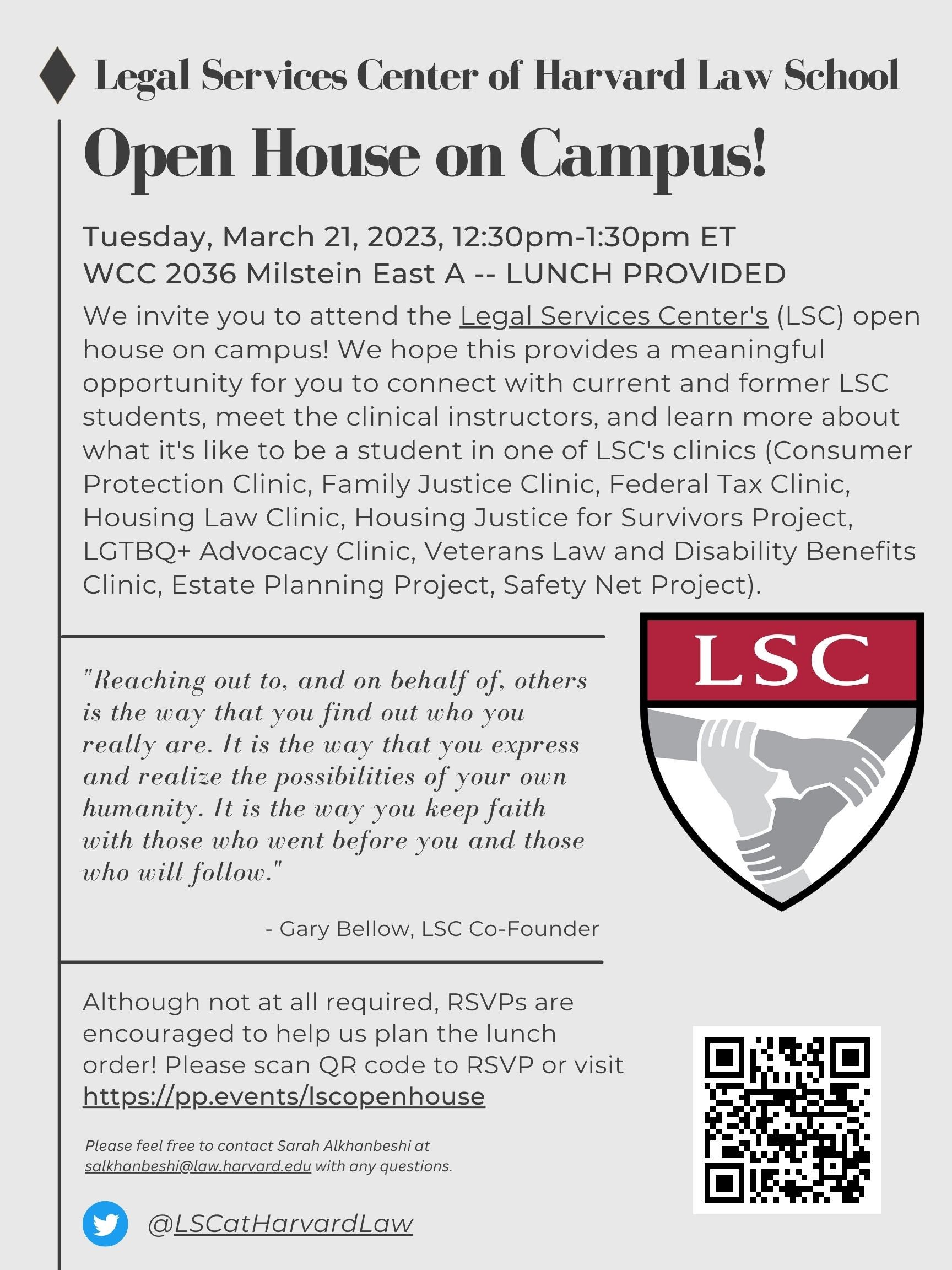 We invite you to attend the Legal Services Center's (LSC) open house on campus! We hope this provides a meaningful opportunity for you to connect with current and former LSC students, meet the clinical instructors, and learn more about what it's like to be a student in one of LSC's clinics (Consumer Protection Clinic, Family Justice Clinic, Federal Tax Clinic, Housing Law Clinic, Housing Justice for Survivors Project, LGTBQ+ Advocacy Clinic, Veterans Law and Disability Benefits Clinic, Estate Planning Project, Safety Net Project).
Add to Calendar
March 21, 2023, 12:30 pm - 1:30 pm