Legacy and Renewal: Exploring the Past and Future of the Inter-American Commission
April 13, 2023
12:30 pm - 1:30 pm
This event has passed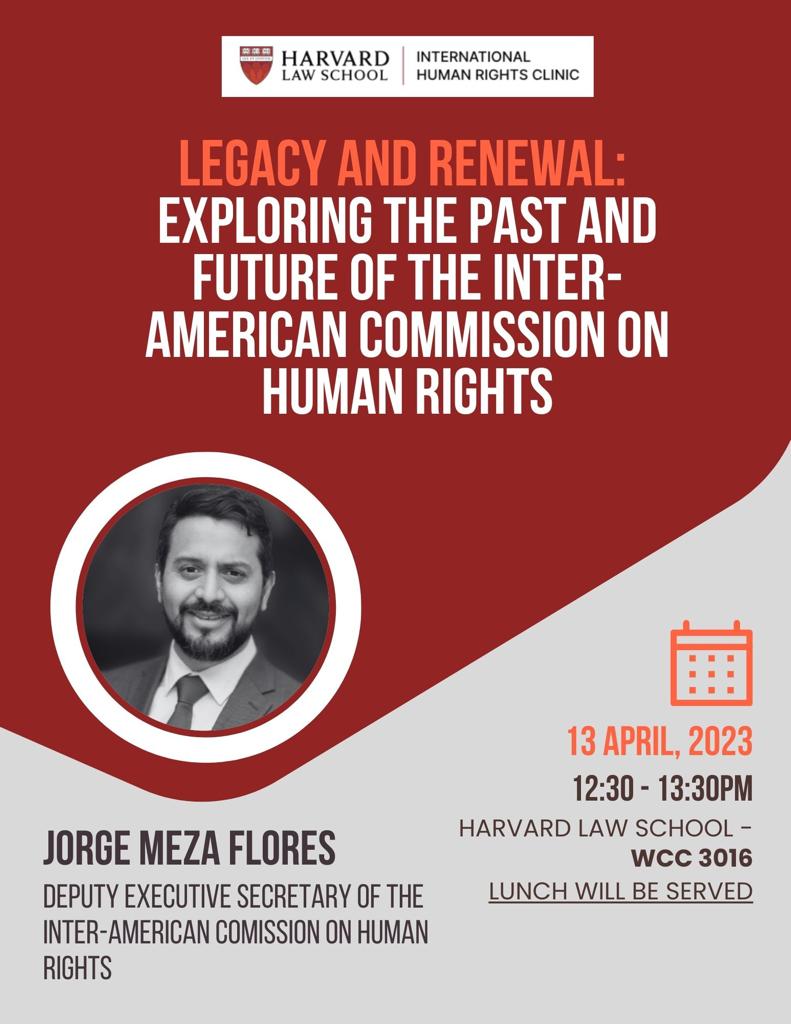 Join us for a lunch talk with Mr. Jorge Meza Flores, the Deputy Executive Secretary of the Inter-American Commission of Human Rights (IACHR).
As one of the first and most active international human rights organizations, the IACHR has left a remarkable legacy in the Americas. From its instrumental role in bringing down Argentina's military dictatorship in the 1980s to its recent monitoring of the COVID pandemic, the IACHR has played —and continues to play—a crucial role in the entire Latin-American region.
Mr. Meza Flores will discuss the past impact of the Inter-American Commission's work and explore how this 65 year old institution keeps adapting to face the emerging human rights issues of the 21st century.
This is an excellent opportunity for anyone interested in international human rights law, international organizations, and regional human rights systems to engage with a leading expert in the field. Mr Meza Flores holds a law degree from the National Autonomous University of Mexico and a LLM from Georgetown University. He has worked at the IACHR for the past 11 years.
This event is sponsored by the International Human Rights Clinic.
Add to Calendar
April 13, 2023, 12:30 pm - 1:30 pm