Law Firm Pro Bono: Protecting Civil Rights
October 27, 2022
12:30 pm - 1:15 pm
This event has passed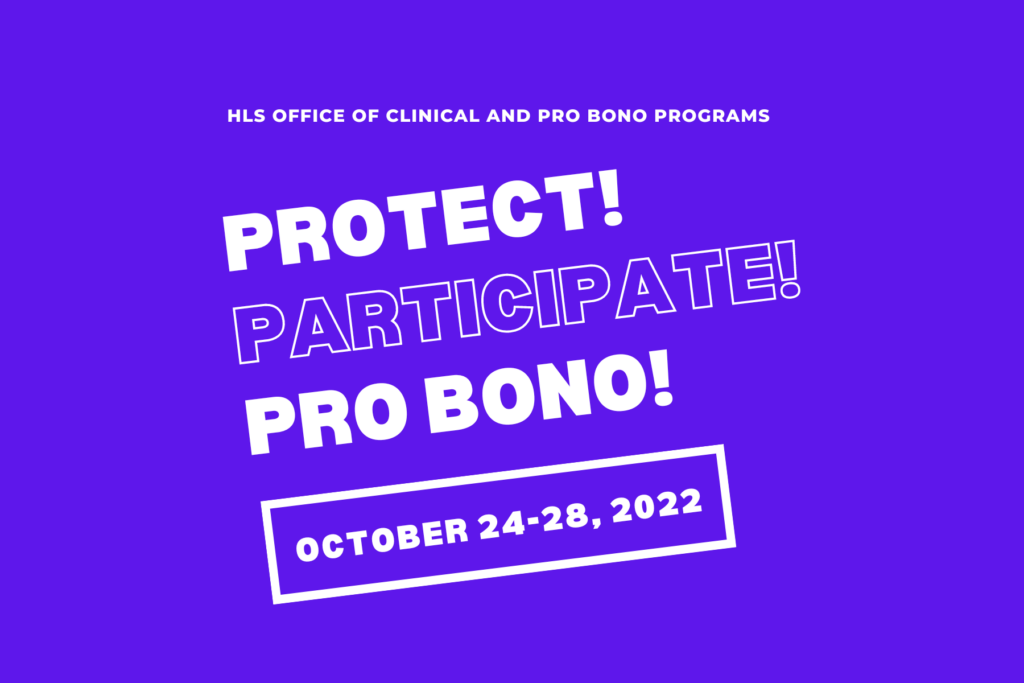 Join us for a vibrant discussion with a group of large law firm partners who are all working to advance civil rights through their pro bono work.  Jennifer Wu and Lawrence Wee '94 of Paul Weiss will share with us how they have advocated for and represented Asian victims of hate.  Diane Lucas '07 will talk about how she leads the racial justice work at Davis Polk as pro bono counsel.  Karen O'Malley of Goulston Storrs will talk about the contributions she has made on behalf of domestic violence survivors and to advance women's rights and reproductive justice.  The panelists will share their reflections on how they are both representing individual and organizational clients and working to advance social change and community progress more broadly. The panel will be moderated by Assistant Dean Meredith Boak of the Office of Clinical and Pro Bono Programs.
Lunch from The Halal Guys will be provided. Please RSVP below to help us plan for food.
This event is a part of Pro Bono Week 2022: Protect! Participate! Pro Bono! hosted by the Office of Clinical Pro Bono Programs (OCP) and co-sponsored with the Office of Career Services (OCS).
For any accessibility needs, please contact accessibility@law.harvard.edu.
Add to Calendar
October 27, 2022, 12:30 pm - 1:15 pm