Law and Political Economy: Labor, Social Control, and Counterpower
March 31, 2023, 11:30 pm – April 2, 2023, 12:30 pm
This event has passed
WCC; Outside 2004 classroom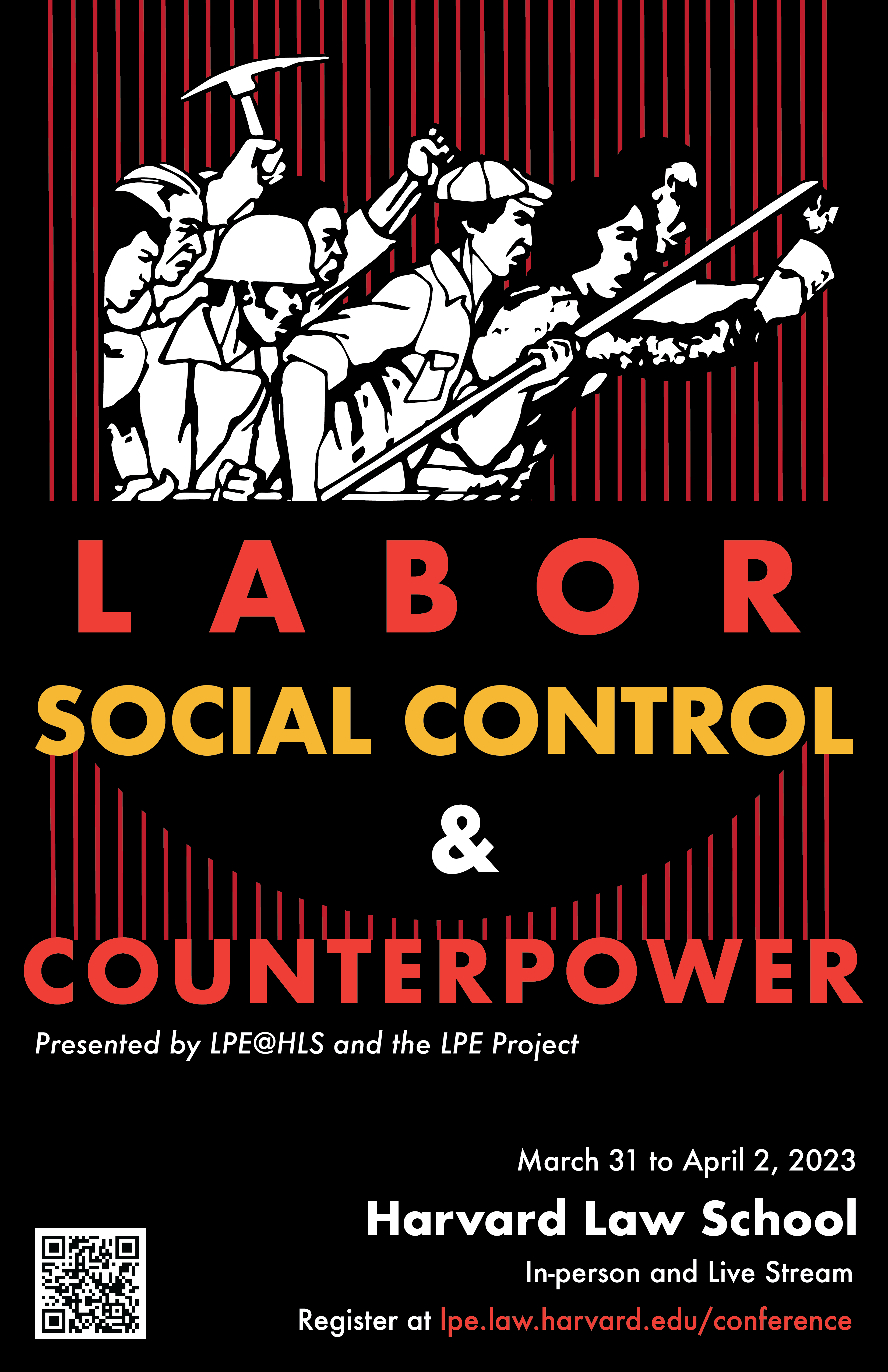 LPE@HLS and the LPE Project are pleased to announce Law and Political Economy: Labor, Social Control, and Counterpower. The conference will take place from March 31 to April 2, 2023 at Harvard Law School.
This year's conference focuses on two critical areas of LPE scholarship and practice:
Law, Labor, and Class Power, which encompasses work on labor and employment, as well as examining law, class, and its interactions with race, gender, and other dimensions of subordination; and
The Political Economy of Social Control, which engages questions related to carcerality, social welfare, and the imposition of social order and subordination in capitalist societies.
Conference events will be held in-person and will also be livestreamed. Following the conference, session recordings will be posted online. The conference is free to attend, but registration is required for in-person attendance. Livestream links will be available on the conference webpage by the morning of Friday, March 31.
Add to Calendar
March 31, 2023 - April 2, 2023, 11:30 pm - 12:30 pm