Land Loss, Reparations & Housing Policy Conference
March 23, 2023
6:30 pm - 8:30 pm
This event has passed
Austin Hall; 111 Classroom - West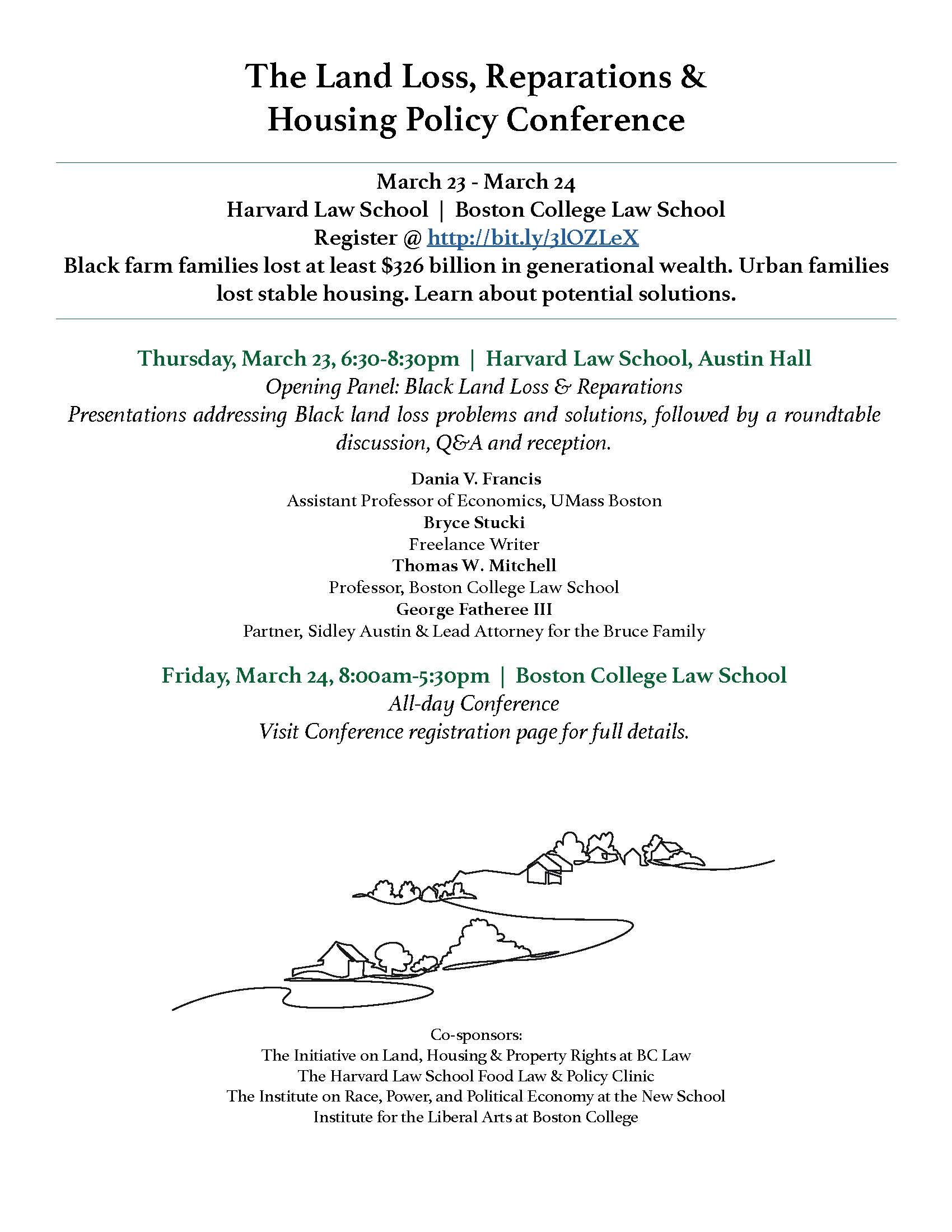 Please save the date and register for the Land Loss, Reparations & Housing Policy Conference to be held March 23–24, 2023. The conference, organized by Prof. Thomas W. Mitchel of Boston College Law School's Initiative on Land, Housing & Property Rights, will focus on Black land loss, housing inequality in Boston, reparations, and other policy strategies for addressing these on-going inequities.
The Harvard Law School Food Law & Policy Clinic is a conference co-sponsor and will host the opening panel on Black Land Loss & Reparations on Thursday evening at Harvard Law School in Austin Hall, West.
The all-day conference on Friday will take place at Boston College Law School and feature several additional panels as well as a keynote from George C. Fatheree III (Partner, Sidley Austin), attorney in the landmark Bruce's Beach case, a case in which a governmental body returned property wrongfully taken from Black Americans for the first time in U.S. history.
Add to Calendar
March 23, 2023, 6:30 pm - 8:30 pm