International Party
March 25, 2023
6:00 pm - 9:30 pm
This event has passed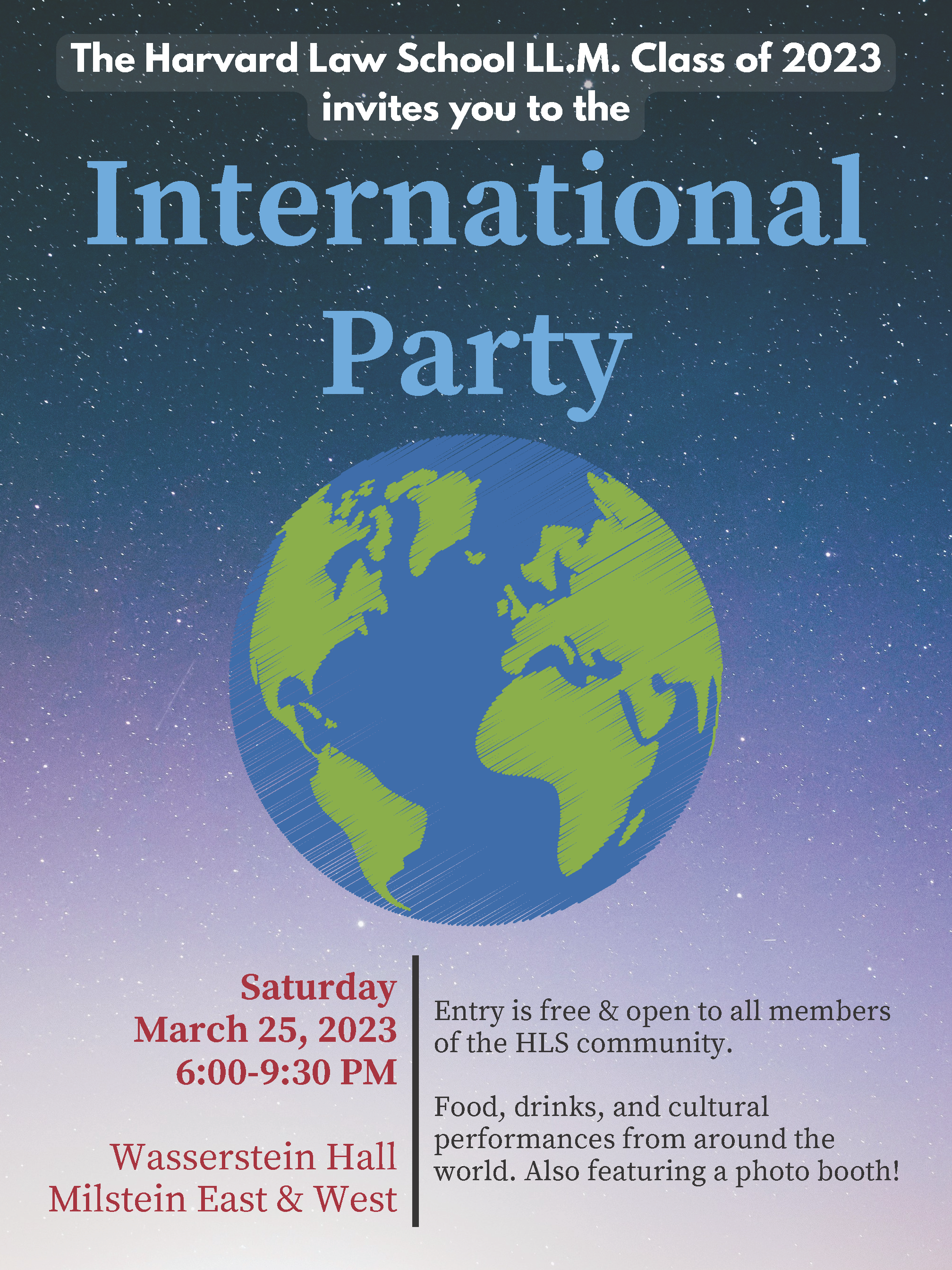 The LL.M. Class of 2023 invites you to the International Party!
Students will present food and other cultural items from around the world from 6:00 to 8:00. This will be followed by music, dance, and other performances from various regions. In previous years, the culinary part of the evening has proven especially popular. This year's International Party will also feature a photo booth!
Entry is free and open to all members of the HLS community. We hope to see you there!
Date: Saturday, March 25 from 6:00-9:30 p.m.
Location: Wasserstein Hall, Milstein East and West
Add to Calendar
March 25, 2023, 6:00 pm - 9:30 pm