Informed Consent in Psychedelic Therapy and Research: Why is it Complicated?
November 17, 2022
3:00 pm - 4:30 pm
This event has passed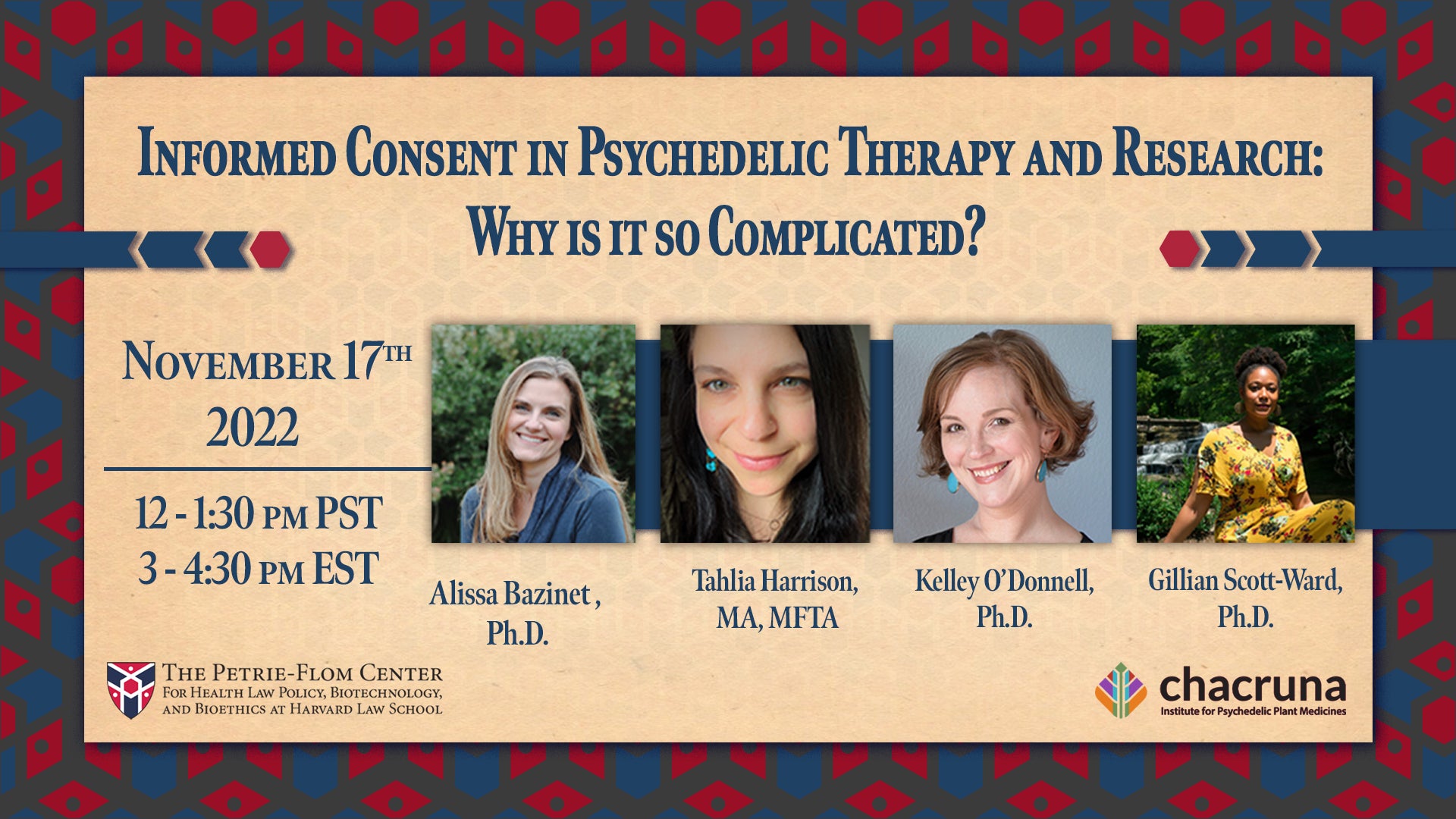 As psychedelics are quickly becoming implemented into the Western therapeutic medical model, ethical codes and boundaries are essential to ensure safe practices with these substances. An important topic when thinking about this is informed consent. What is the role of power dynamics in informed consent for psychedelic-assisted therapies and research? Can an explicit conversation of power dynamics prior to beginning a treatment protocol help to mitigate the potential for abuses of power within a psychedelic therapy setting? How can a person consent to enter an "altered state of consciousness" if they have never experienced such a state before? What are the risks unique to psychedelic-assisted therapy that should be considered in informed consent? How can best efforts be made to explain the experience of an "altered state" to therapy clients and research participants? This forum will answer these questions and more, with speakers Alissa Bazinet, PhD, who is a clinical psychologist, Tahlia Harrison, MA, who is a registered marriage and family associate, researcher, and bioethicist, Kelley O'Donnell, PhD, who is a board-certified psychiatrist and an Assistant Professor of Psychiatry at the NYU School of Medicine, and Gillian Scott-Ward, PhD, who is an internationally-known Clinical Psychologist, filmmaker and advocate for social justice.
Add to Calendar
November 17, 2022, 3:00 pm - 4:30 pm