How to Save the Rule of Law? Panel Discussion on the European Union and the Crisis of Values
February 3, 2023
12:30 pm - 1:30 pm
This event has passed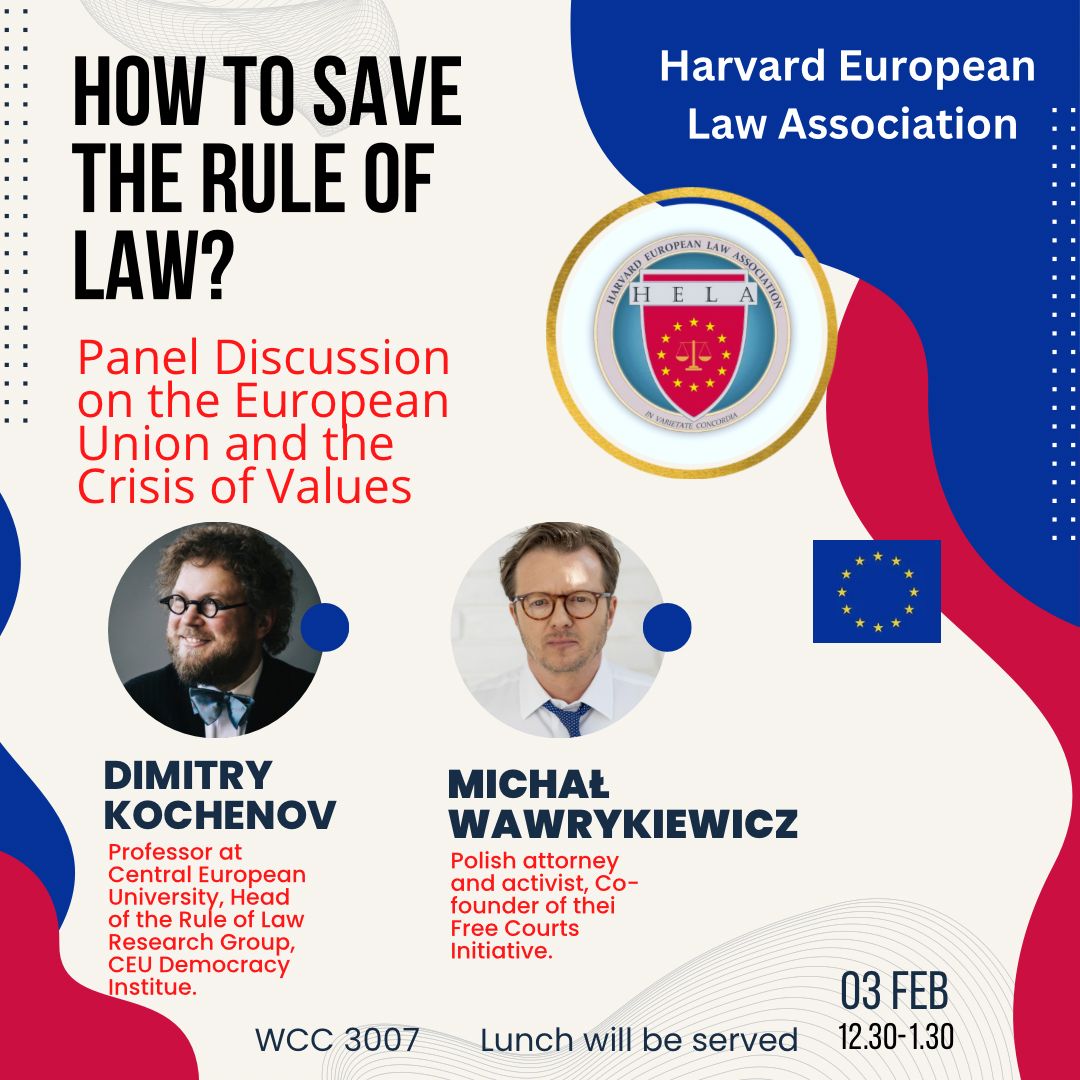 Join the Harvard European Law Association for a discussion on the crisis of values that has swept across the European Union when some of its Members rejected the common European values. The panelists will reflect upon the origin of the rule of law backsliding in the EU and the reasons for EU institutions' inability to enforce its values. They will try to identify the best way forward, particularly the role of the widely discussed conditionality mechanism and proceedings before the EU Court of Justice. The discussion will allow for a better understanding of the dangers of populism and democratic decline beyond the EU.
The panel will be composed of Dimitry Kochenov, professor at Central European University and Head of the Rule of Law Research Group, CEU Democracy Institute, and Michał Wawrykiewicz, a Polish attorney and activist, co-founder of the Free Courts Initiative, who appeared before the EU Court of Justice representing justices of the Polish Supreme Court in some of the precedent-setting cases involving the rule of law.
Lunch will be served!
Add to Calendar
February 3, 2023, 12:30 pm - 1:30 pm