HLS TALKS: Student Speaker Series
October 18, 2023
7:00 pm - 9:00 pm
This event has passed
WCC 1015
1585 Massachusetts Avenue
Cambridge, MA 02138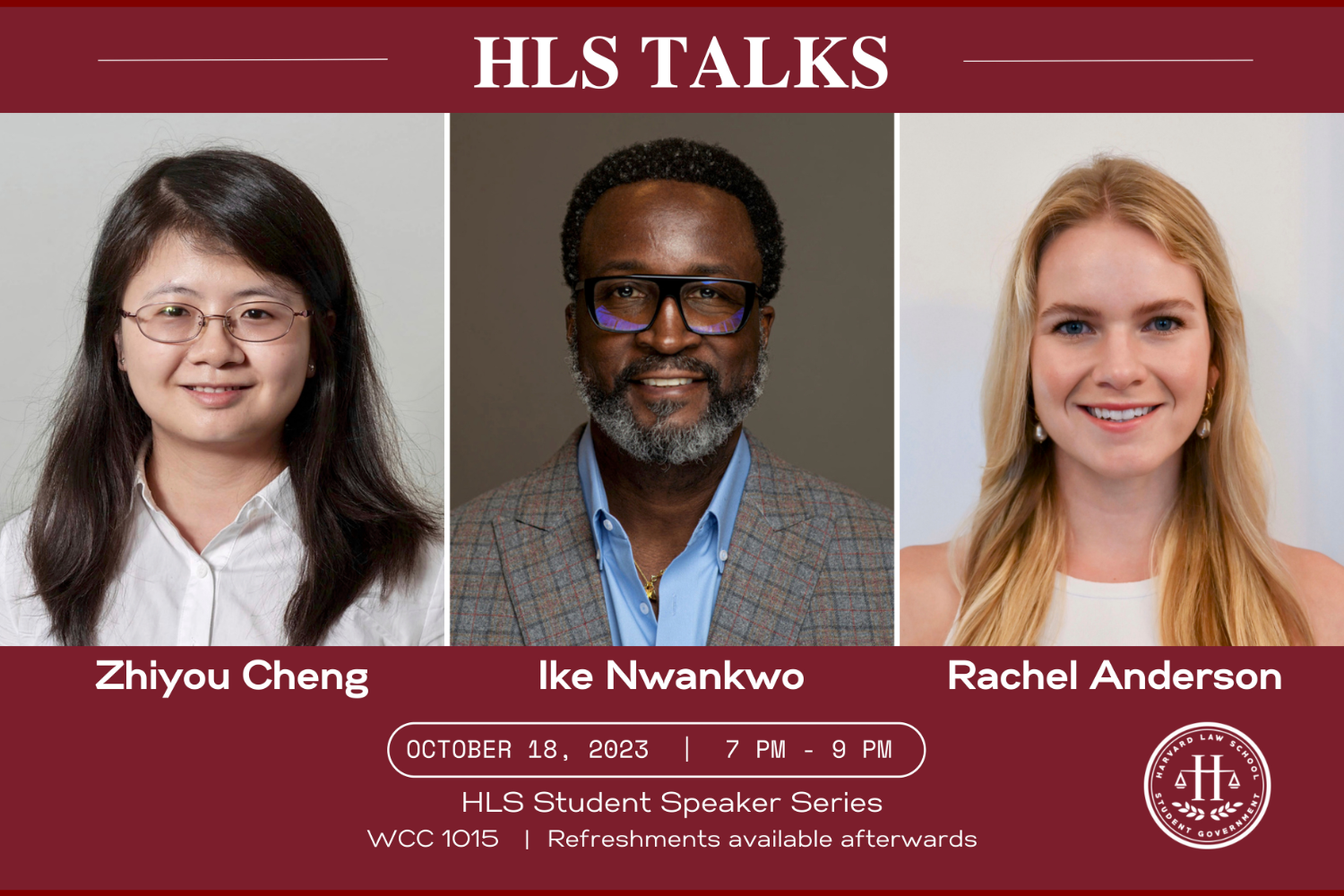 Join us for Student Government's first HLS TALKS event of the school year! HLS TALKS is a student-speaker series that provides an open forum for us to share our stories and connect with each other as individuals: not just as law students.
Zhiyou Cheng will tell the story of a young Chinese actor who was labeled a traitor by the Chinese national media because of a trip to Tokyo to see cherry blossoms. Ike Nwankwo will share how chasing his childhood dream of playing in the NBA took him on a global 30-year journey and eventually to the halls of HLS. Finally, Rachel Anderson will impart wisdom about the kindness, power, and joy she gained after surviving a helicopter crash as an Army pilot.
HLS TALKS is on Wednesday, October 18th at 7pm in WCC 1015. Food will be provided.
Add to Calendar
October 18, 2023, 7:00 pm - 9:00 pm