HLS Parody 2023: Scooby Due Process
February 24, 2023, 7:30 pm – February 27, 2023, 10:00 pm
This event has passed
Austin Hall; 200 Ames Courtroom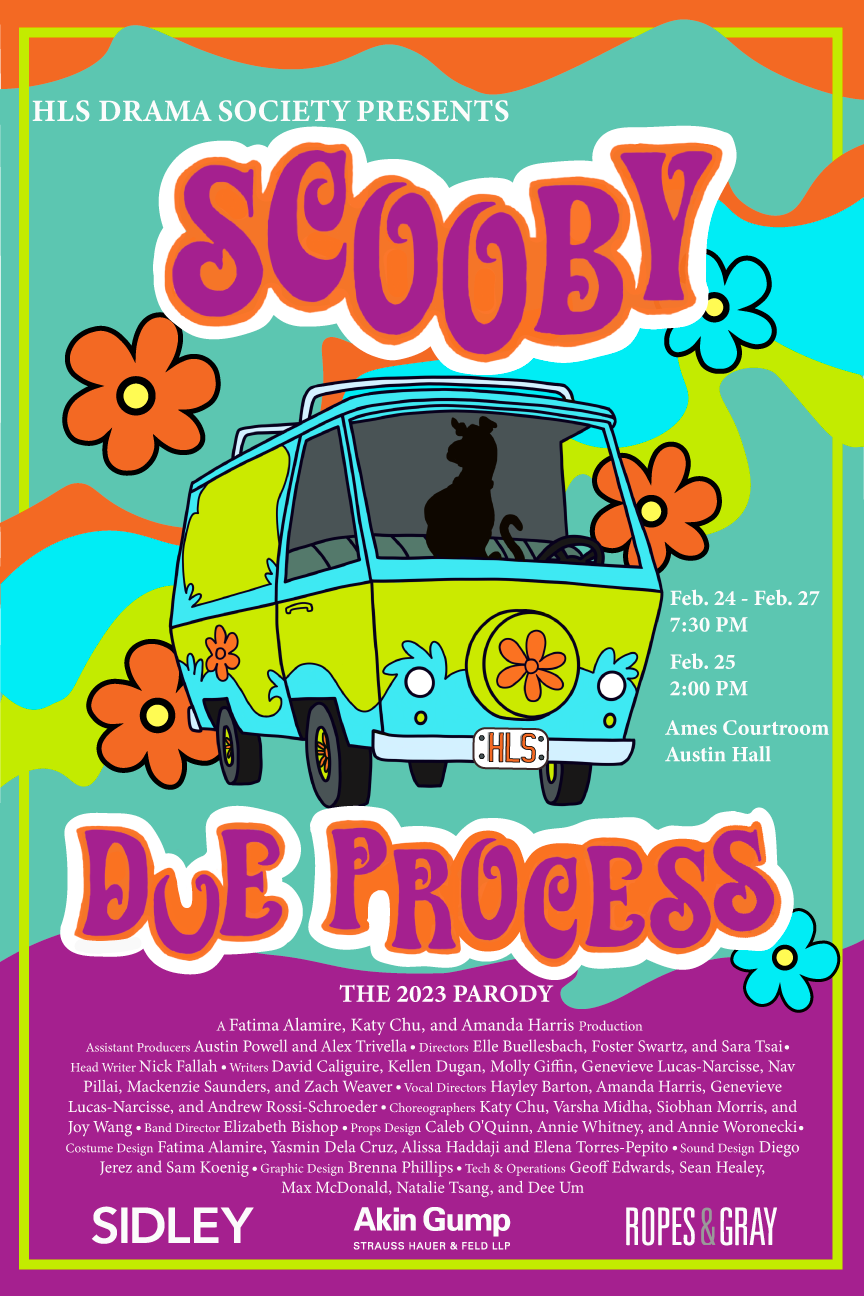 Jinkies! Something (…or someone) has been haunting Harvard Law's campus, and we need just the right group of gunners with an interest in criminal law to get to the bottom of it. This looks like a job for Scooby Due-Process and the Mystery SPO!
__________________________
This year's show marks the 63rd Annual Parody, an original student-written and student-produced musical comedy that pokes fun at HLS, its professors, and the legal profession. The show is a beloved HLS tradition and the best-attended event outside of graduation.
Performances run nightly on February 24th-27th, with an additional matinee on February 25th. The show will be performed in Ames Courtroom on the second floor of Austin Hall.
Tickets are available at bit.ly/hlsparody2023
Add to Calendar
February 24, 2023 - February 27, 2023, 7:30 pm - 10:00 pm