HLS Library Book Talk: 1/6: The Graphic Novel
October 18, 2023
12:30 pm - 1:30 pm
Langdell Hall; 232/233 Langdell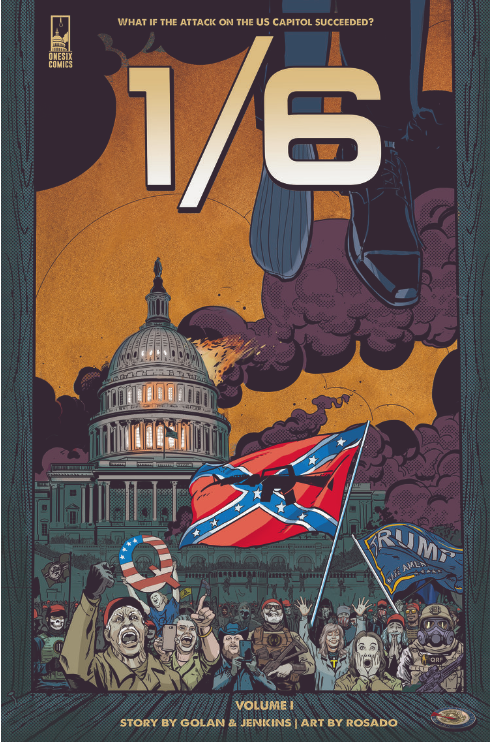 Join the HLS Library on Wednesday October 18 at 12:30pm for a HLS Library Book Talk in Langdell Hall 232. This event features a discussion with author and HLS Professor Alan Jenkins in conversation with Peter Kuper. This event is free and will be recorded, open to all Harvard ID holders. Register at https://bit.ly/JenkinsOct2023 by October 11 to reserve a complimentary lunch to enjoy at the talk. Registrations made after October 11 do not guarantee lunch.
If you, or an event participant, require disability-related accommodations, please contact Accessibility Services at accessibility@law.harvard.edu.
More about the book from the publisher:
"1/6 asks and answers the question: What if the January 6, 2021 Insurrection had been successful? The graphic novel chillingly illustrates how close we came to authoritarian rule in America and the threats to our democracy that we still face. In the tradition of speculative fiction from George Orwell's 1984 to Margaret Atwood's Handmaid's Tale to the Twilight Zone, it explores themes of autocracy, scapegoating, strategic disinformation, and more, all told through a compelling, character-driven story.
Drawing on real-life events, 1/6 travels the road that led from back-room meetings, white supremacist rallies, and the Four Seasons Landscaping parking lot to a violent attack on the Capitol that left several Americans dead and shook our nation to its core. It then imagines a world in which the events of that day turned out very differently."
Add to Calendar
October 18, 2023, 12:30 pm - 1:30 pm