HLS Beyond presents: Why I Changed My Mind
February 21, 2023
12:30 pm - 1:30 pm
This event has passed
WCC; 2036 Milstein East B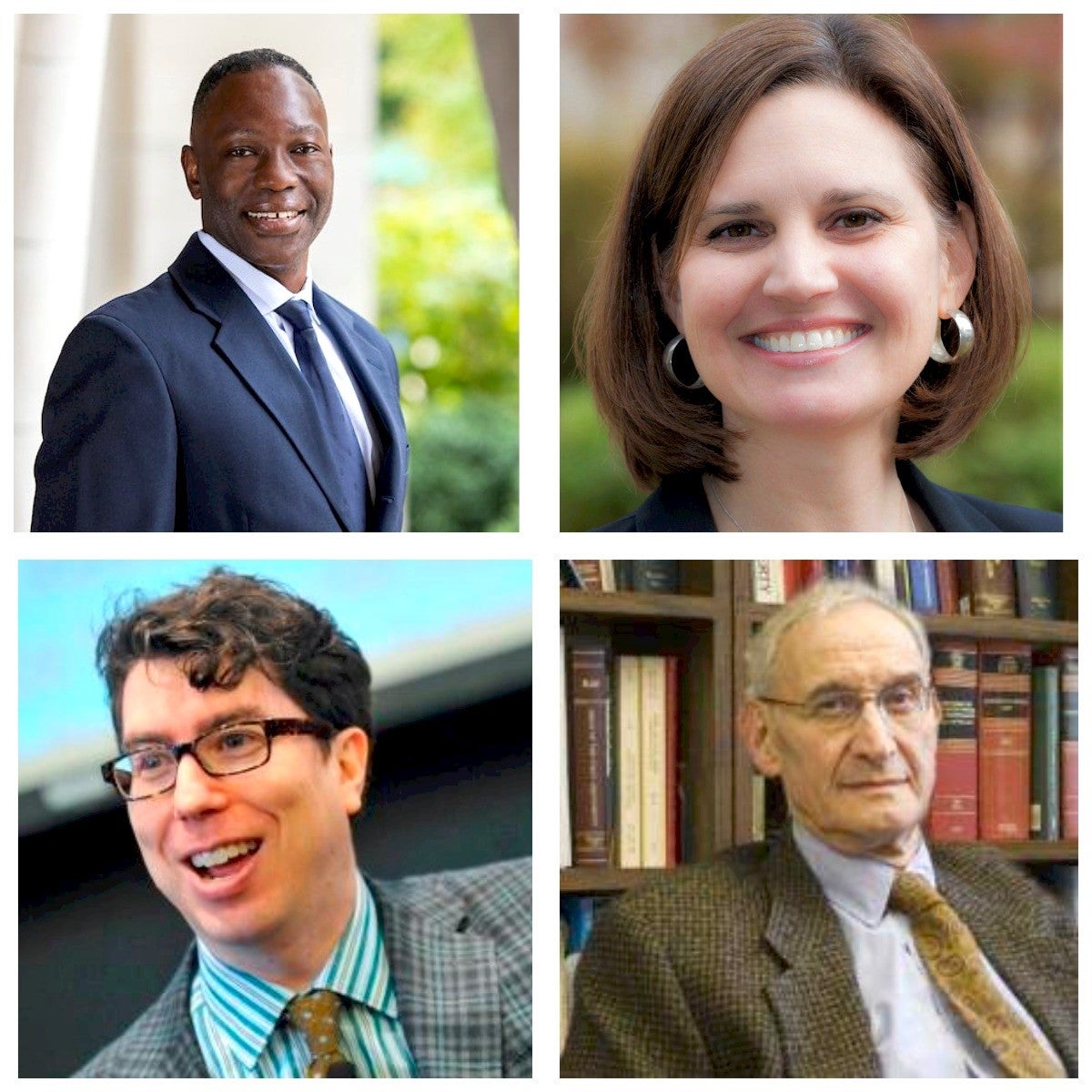 Back by popular demand, a second iteration of the faculty panel Why I Changed My Mind will feature 3 HLS faculty members' stories of professional moments of reckoning when ideas they had previously thought settled in their worldview changed. Though (ideally) academia is a place where revising one's ideas is a constant, in reality getting something 'wrong' (for students and professors) can be scary. In the current cultural climate it often feels that there is less and less room for the idea that one's ideas can (and should!) evolve over time as new arguments, information and data emerge.  Faculty speakers will demonstrate this process in action as they share their stories on a panel moderated by Jonathan Zittrain, George Bemis Professor of International Law. Lunch will be served.
Featured HLS Faculty:
Guy-Uriel Charles, Charles J. Ogletree Jr. Professor of Law at Harvard Law School and Director of the Charles Hamilton Institute for Race and Justice
Rachel Viscomi, Assistant Clinical Professor at Harvard Law School and the Director of the Harvard Negotiation and Mediation Clinical Program (HNMCP)
Charles Fried, Beneficial Professor of Law
For more information about HLS Beyond programming this spring, join our events mailing list at the link above.
Add to Calendar
February 21, 2023, 12:30 pm - 1:30 pm