HLS Beyond Presents: The Art of Listening, Asking, & Storytelling for Advocacy & Beyond (A 3-Part Series)
February 13, 2023
4:00 pm - 5:30 pm
This event has passed
Langdell Hall; 232/233 Langdell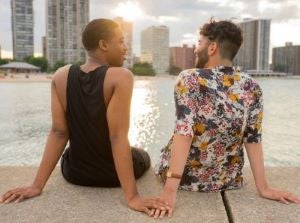 Session 2: Shaping Stories through Listening and Sharing – We tell stories all the time – whether we are trying to make friends, find jobs, or entertain ourselves – but how often do we really listen? Oral historian and documentary filmmaker, Andre Perez, will lead the  follow-up to the  Storytelling & Advocacy session with a hands-on workshop where you will get to craft your own story and interview others about theirs. Limited to 45 HLS students.
Registration Required: https://forms.gle/PHHBNe7JguZGHSwu8
Snacks will be provided
A full description of all 3 sessions can be found on the HLS Beyond Website linked below.
Add to Calendar
February 13, 2023, 4:00 pm - 5:30 pm