HALB x Gibson Dunn: What Will I Do as a Corporate Lawyer?
November 14, 2023
12:30 pm - 1:15 pm
This event has passed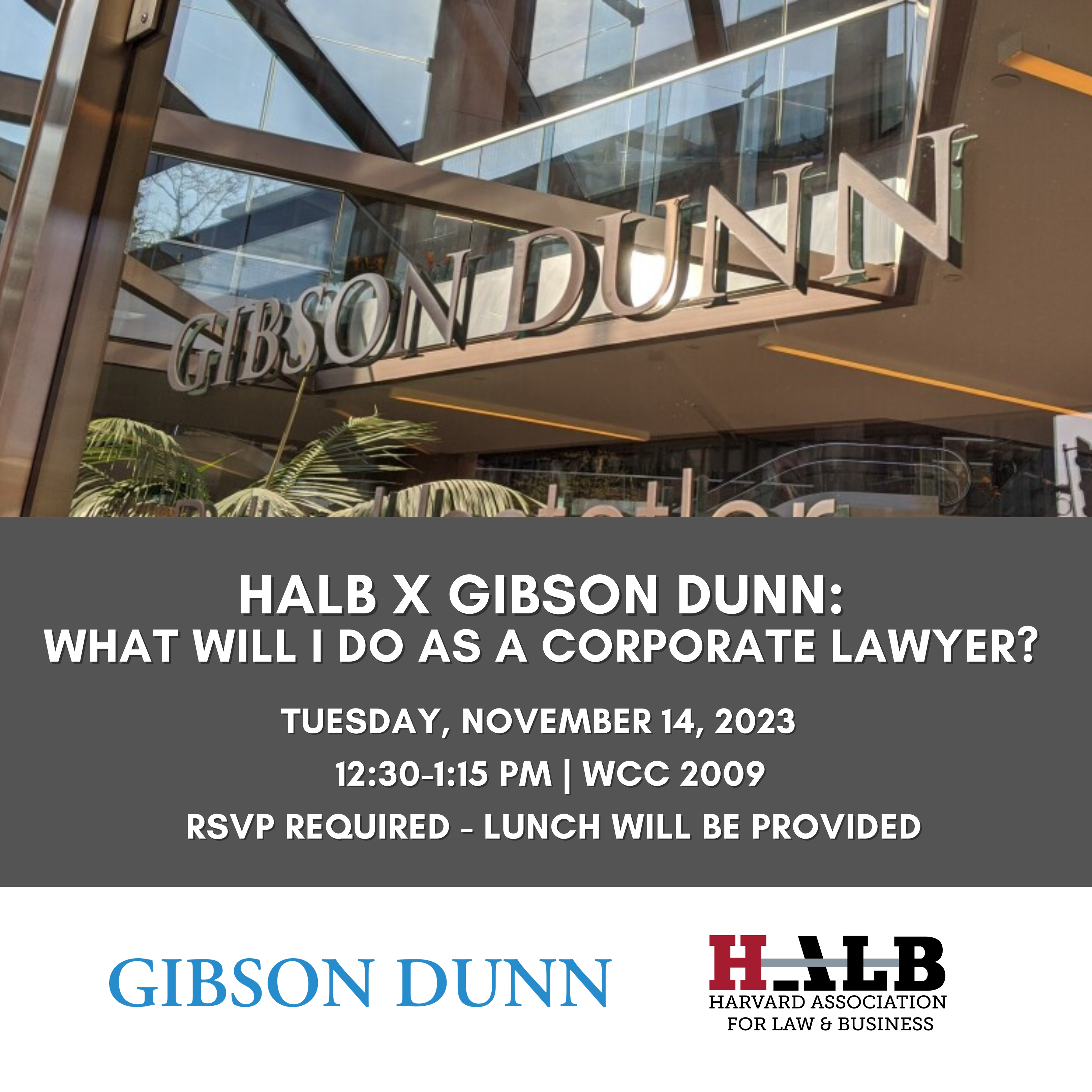 Please join HALB and Gibson Dunn & Crutcher LLP to learn more about the firm's Corporate Transactional Practice. Two partners from the firm's DC office will present on what corporate lawyers do, their daily responsibilities, and advice for students interested in this practice. Lunch will be provided. RSVP here.
Add to Calendar
November 14, 2023, 12:30 pm - 1:15 pm