First Restatement of the Law, Charitable Nonprofit Organizations
March 1, 2023
12:30 pm - 1:30 pm
This event has passed
WCC 1015
1585 Massachusetts Avenue
Cambridge, MA 02138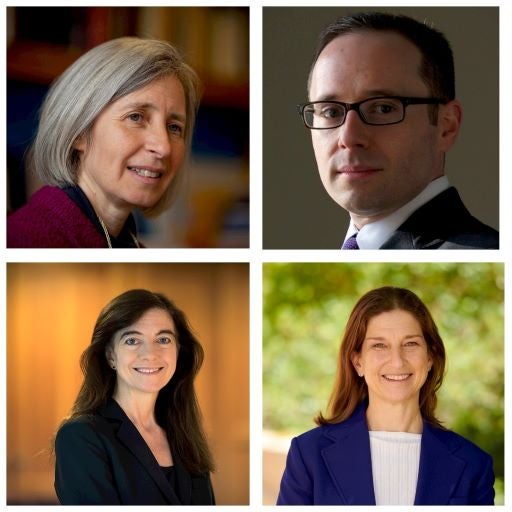 Ever wonder where the term "black letter law" came from? Interested in working with and for charitable organizations? Join Professors Martha Minow and Robert Sitkoff as they lead a discussion with Professors Jill R. Horwitz (UCLA) and Nancy A. McLaughlin (Utah) on the creation and importance of the First Restatement of the Law, Charitable Nonprofit Organizations, by the American Law Institute. Work with charitable nonprofit organizations spans many legal areas including trusts, property, corporate law as well as state and federal constitutional law. Distilling the common law into definitive restatements of common law, this particular Restatement covers "the duties of those governing charities, the manner in which charitable assets must be protected, and the powers of public officers and private parties seeking to protect charitable assets."
Jill R. Horwitz is the David Sanders Professor in Law and Medicine and the founding faculty director of the Program on Philanthropy and Nonprofits at UCLA and served as the Reporter for this restatement.
Nancy A. McLaughlin is the Robert W. Swenson Professor of Law at the University of Utah and served as the Associate Reporter.
Lunch will be provided. 
Add to Calendar
March 1, 2023, 12:30 pm - 1:30 pm